Donald Trump said in an interview Sunday that blacks "love" him — and when all is said and done, blacks will have a more favorable view of him then they do President Barack Obama.
"Look, the African-Americans love me because they know I am going to bring back jobs," he told Howard Kurtz on Fox News' "Media Buzz."
But that wasn't all.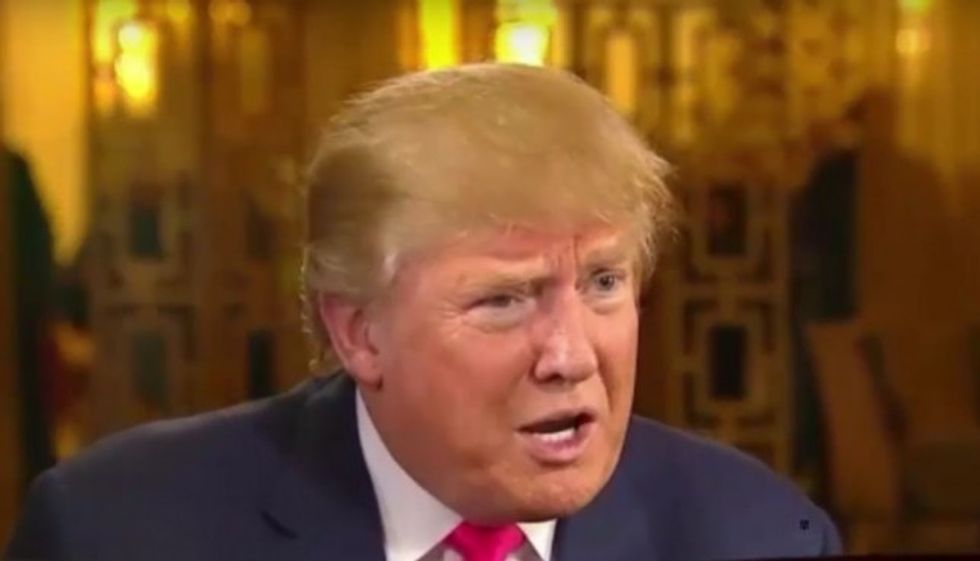 Image source: YouTube
"They are going to like me better than they like Obama," Trump later added. "The truth is Obama has done nothing for them."
Kurtz made sure he heard the Republican presidential frontrunner correctly: "Did you just say African-Americans are going to like you better than the first African-American president?" he asked.
"He does have a slight advantage in all fairness," Trump answered, "but I think relatively speaking when I am finished I think they will absolutely love Donald Trump."
Trump added that other minorities will feel similarly about him: "I think I'm going to do great with the Hispanics, I think I'm going to do great with the Asians."
While Trump referenced a poll last fall that indicated he had 25 percent support among blacks, Kurtz wrote that "it would be a shocker if those numbers held up."