Evangelist Franklin Graham has weighed in on the ongoing controversy surrounding Dr. Larycia Hawkins, the political science professor who was suspended from Wheaton College, an evangelical institution in Illinois, after saying that Christians and Muslims "worship the same God."
Graham, who said that he is "deeply concerned" over faculty recommendations that the case against the professor be dropped, also pushed back against Hawkins' "same God" proclamation in a Facebook post published on Saturday.
"Both my father Billy Graham and my mother attended Wheaton College in Illinois – in fact that's where they met," Graham wrote. "I'm surprised and disappointed that the faculty council there is now recommending the college drop their plans to terminate a professor who published that she believed Islam and Christianity worship the same God in December."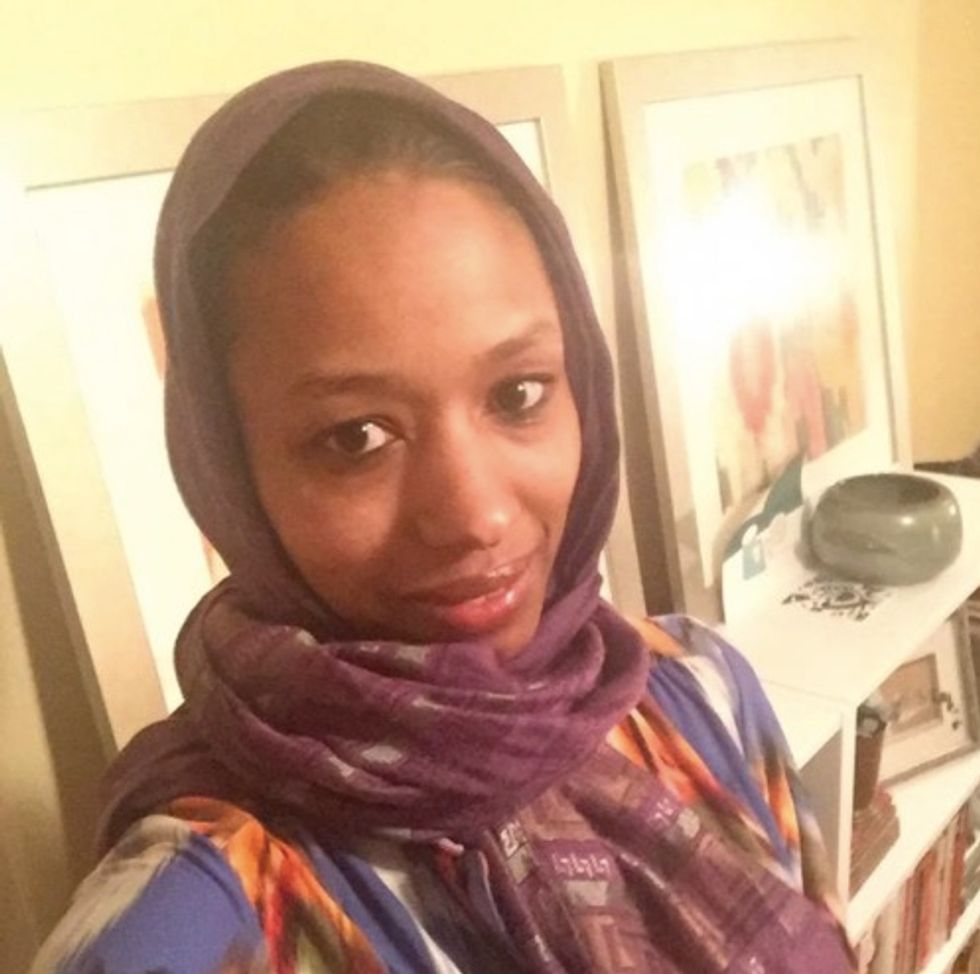 Dr. Larycia Hawkins/Facebook
The Christian leader, who is the president and CEO of Samaritan's Purse and the Billy Graham Evangelistic Association, went on to explain exactly why he believes that Christians and Muslims do not worship the same God, calling Hawkins' comments "no minor issue."
"Islam denies that God has a Son. They deny that Jesus is God. They do not believe in a Triune God–the Father, the Son, and the Holy Spirit," Graham continued. "I can tell you – Islam and Christianity clearly do not worship the same God."
He continued, "How the faculty council can now support this professor being allowed to teach students is deeply concerning."
Graham's comments came after Wheaton College's Faculty Council, the liaison between the college administration and faculty, voted unanimously to urge leaders to halt any efforts to potentially fire Hawkins.
Wheaton College responded to the Faculty Council's recommendation by noting that it is within the confines of the faculty handbook, but that the school is following "established protocol" in how it handles Hawkins' case.
"The next step in this process is a hearing before the Faculty Personnel Committee. The Faculty Personnel Committee will receive presentations from the Provost and Dr. Hawkins regarding the substantive and procedural issues each would like to raise, will review the evidence presented, and will make a formal recommendation regarding the termination of tenure," the statement read. "The Faculty Personnel Committee's recommendation will then be taken into consideration by President Ryken, as he makes his recommendation to the Board of Trustees."
As TheBlaze previously reported, Wheaton College placed Hawkins on administrative leave last month, as officials further investigated comments that she made about the "relationship of Christianity to Islam" following a public announcement that she would be wearing a hijab — a Muslim headscarf — throughout the advent season.
"I stand in religious solidarity with Muslims because they, like me, a Christian, are people of the book," she wrote in a Dec. 10 Facebook post. "And as Pope Francis stated last week, we worship the same God."
With reports earlier this month indicating that Wheaton College would now be considering termination, the school released a Jan. 6 statement to TheBlaze explaining at the time that there was an "impasse reached by the parties."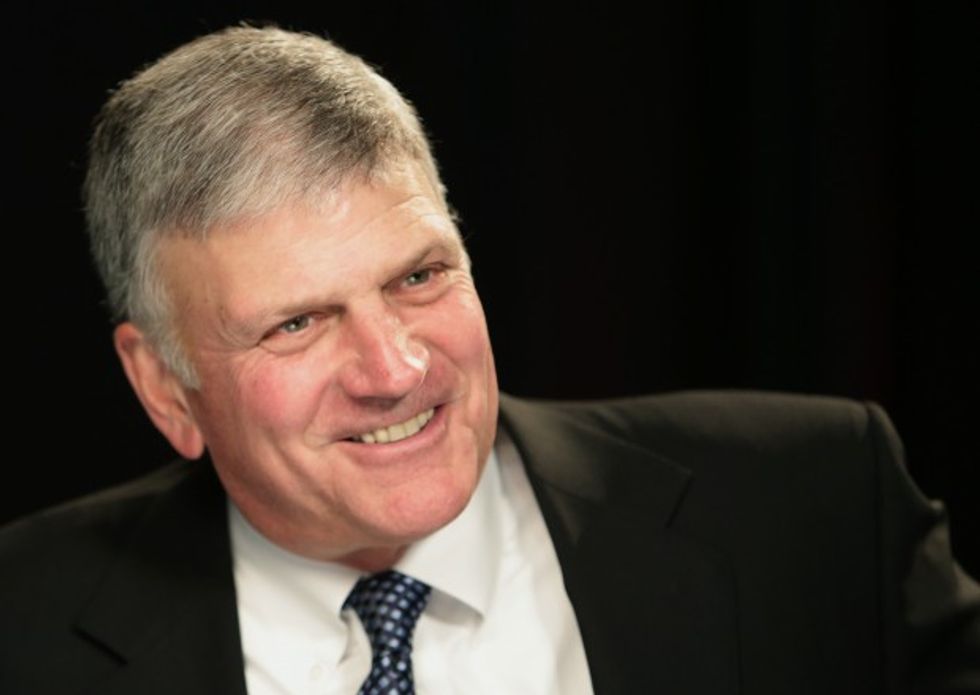 Franklin Graham before an interview at the Associated Press office on Tuesday, Oct. 15, 2013 in New York. (AP Photo/Peter Morgan)
"Wheaton College can confirm reports that on January 4, 2016, per College policies and procedures, Provost Stanton Jones delivered to President Philip Ryken and to Dr. Larycia Hawkins a Notice of Recommendation to Initiate Termination-for-Cause Proceedings regarding Dr. Hawkins," the statement read. "The Notice is not a termination; rather, it begins Wheaton College's established process for employment actions pertaining to tenured faculty members."
Do Muslims worship the same God as Christians? Read here for more on that debate.