Bridget Stevens of Pittsburgh returned home earlier this month and noticed that her furnace was no longer functioning. 
Stevens then texted her husband, Bobby, who is serving overseas with the National Guard. When Bobby couldn't figure out what was wrong, Stevens called Betlyn Heating and Cooling in Moon Township, Pennsylvania.
The company's owner, Paul Betlyn responded immediately and showed up at Stevens' home to address the problem. He fixed the furnace right away, but instead of charging Stevens the $150 fee, he cut the price significantly — down to $1.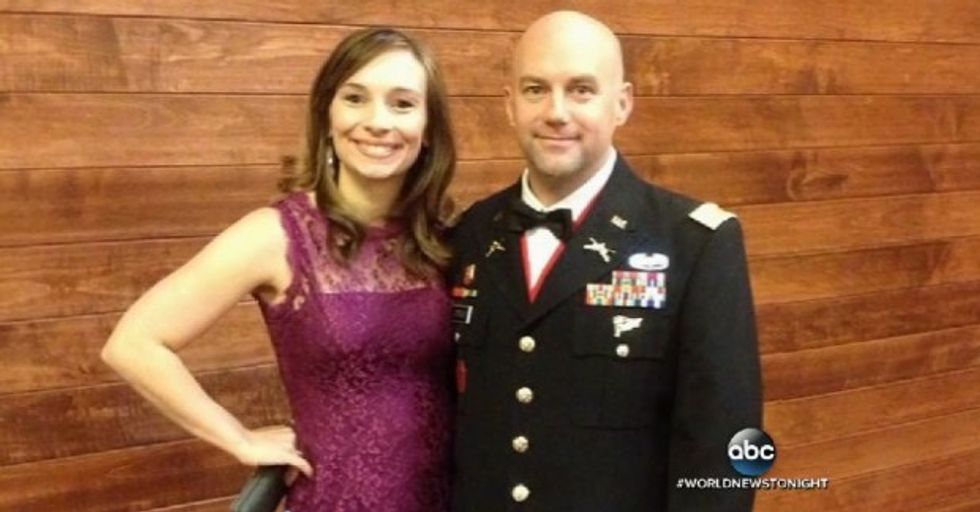 Bridget and Bobby Stevens (Image source: ABC News)
Betlyn, 65, has been in business for 30 years. He wrote on Stevens' receipt that she received the "deployment discount."
The military wife and mother of two was moved by the repairman's kindness and shared her heartwarming experience in a Facebook post that quickly went viral. The post has since been removed.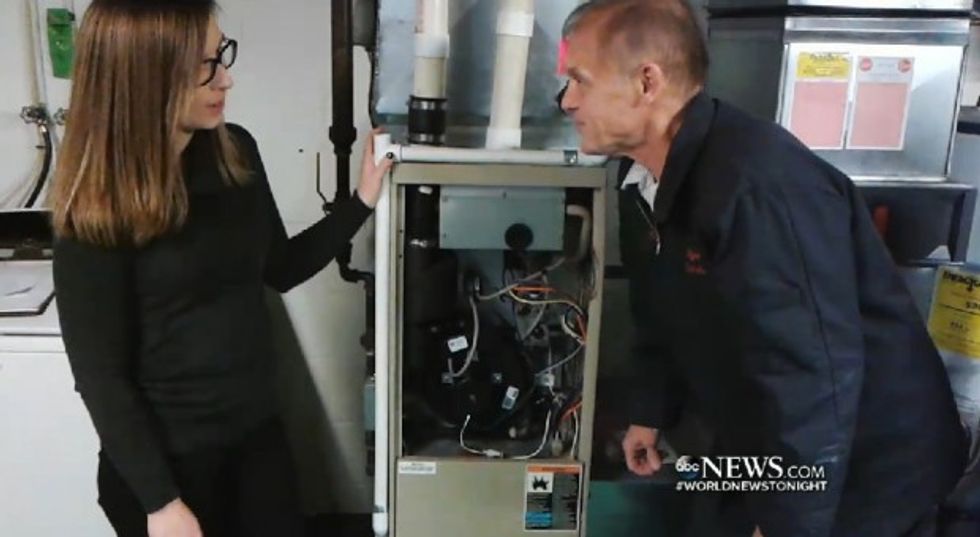 Image source: ABC News
"[Betlyn] said that the $1 was a joke and to thank my husband for his service," Stevens wrote in her Facebook post, according to ABC News.
"I was completely overwhelmed and in shock when Paul handed me the slip," she told ABC. "I didn't really know what to say, and I still have a hard time finding the words to truly express my appreciation."
Betlyn told ABC News that his grandfather had taught him about the importance of helping others and giving back to the community.
"My grandfather was a milkman during the Great Depression and many times he'd go to the door and the woman didn't have any money for milk. But the baby was crying in the background. So he'd put the milk on the table," he shared. "And when I heard about Bridget with her husband being deployed...I put the milk on the table."
Betlyn denied that what he did was anything worth glorifying. "I'm not the hero here," he told ABC. "The deployed, they're the heroes."
(H/T: ABC News)