Former House Majority Leader Tom DeLay said Monday that he has learned from sources within the FBI that authorities are ready to indict Democratic frontrunner Hillary Clinton.
"I have friends that are in the FBI and they tell me they're ready to indict," DeLay explained to NewsMax.
"They're ready to recommend an indictment and they also say that if the attorney general does not indict, they're going public," he added.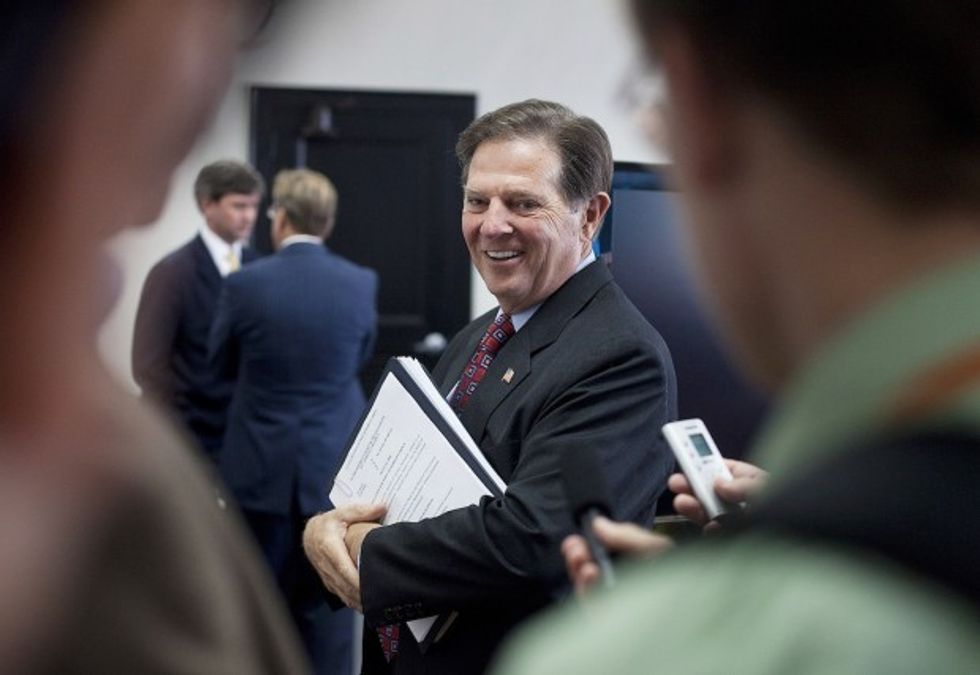 Ben Sklar /Getty Images
Clinton's use of a private email server to conduct official business as secretary of state has drawn scrutiny from many of her political opponents. The FBI launched an investigation to determine whether any laws were broken.
"One way or another either she's going to be indicted and that process begins, or we try her in the public eye with her campaign," DeLay said. "One way or another she's going to have to face these charges."
The Texas Republican's comments come after an inspector general told lawmakers intelligence more sensitive than "top secret" traversed through Clinton's private home server.
—
Follow the author of this story on Twitter and Facebook: