The International Olympic Committee recently announced that transgender athletes will be allowed to compete in this year's games without having to go through sex reassignment surgery.
IOC medical officials said Sunday that they created the new guidelines to suit the current cultural, scientific and legal attitudes towards transgender issues, the Guardian reported.
"To require surgical anatomical changes as a pre-condition to participation is not necessary to preserve fair competition and may be inconsistent with developing legislation and notions of human rights," the document reads.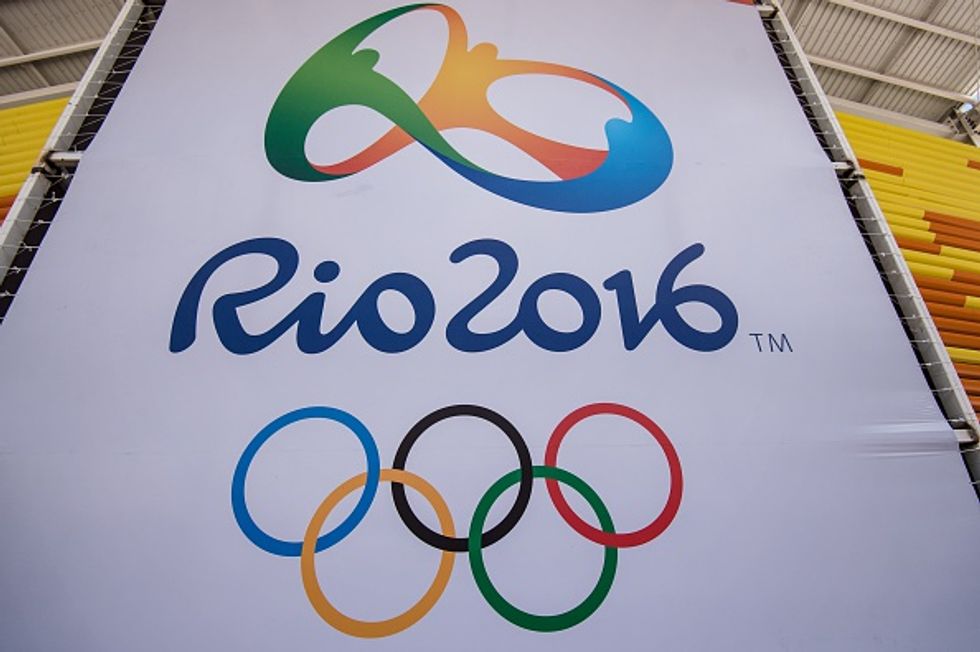 Yasuyoshi Chiba/AFP/Getty Images
The new guidelines will serve as a list of recommendations — rather than rules or regulations — the IOC would like international sports federations and other groups to apply for this year's Olympic Games in Rio de Janeiro.
The IOC described the guidelines as a "living document" that "will be subject to review in light of any scientific or medical developments."
"I don't think many federations have rules on defining eligibility of transgender individuals," IOC medical director Dr. Richard Budgett told the Guardian. "This should give them the confidence and stimulus to put these rules in place."
Under the former IOC guidelines, approved in 2003, transgender athletes were required to have reassignment surgery and at least two years of hormone therapy in order to be eligible to compete.
The new guidelines state that surgery will no longer be required. Female-to-male transgender athletes will be eligible to take part in men's competitions "without restriction."
Male-to-female transgender athletes, however, are required to demonstrate that their testosterone level has been below a predetermined cutoff point for at least one year before their first competition.
"Nothing in these guidelines is intended to undermine in any way the requirement to comply with the World Anti-Doping Code and the WADA International Standards," the document assures.
The guidelines were approved in November after a meeting of Olympic officials and medical experts in Lausanne, Switzerland, Outsports.com reported.
"It has become much more of a social issue than in the past," former IOC medical commission Chairman Arne Ljungqvist, who helped draft the new guidelines, told the Associated Press. "We had to review and look into this from a new angle. We needed to adapt to the modern legislation around the world. We felt we cannot impose a surgery if that is no longer a legal requirement.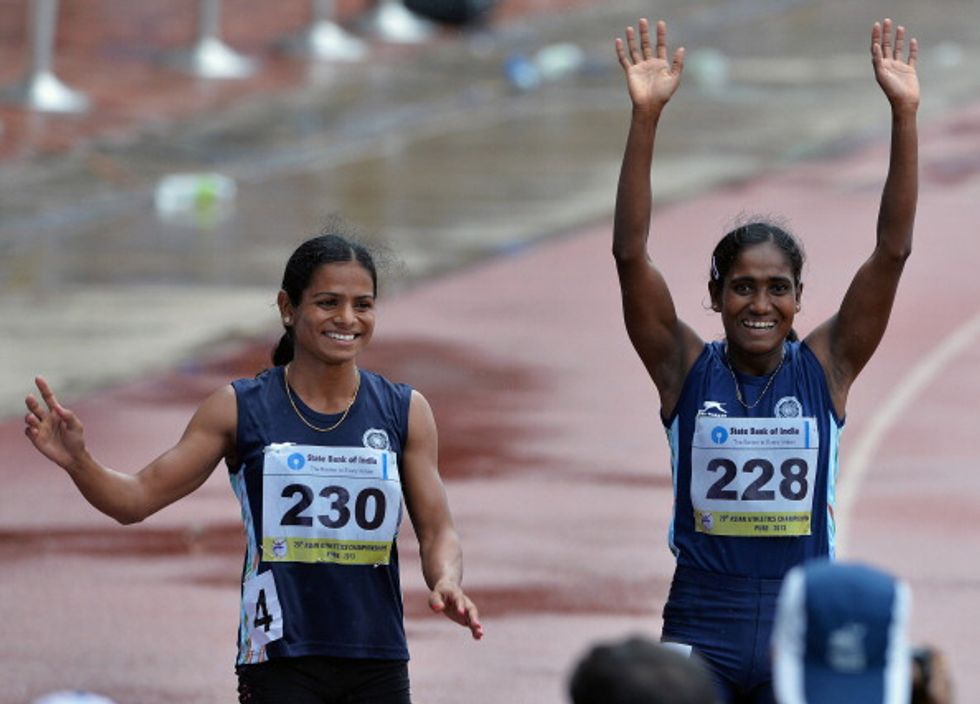 Indian runner Dutee Chand, left, was suspended by the IAAF in 2014 for hyperandrogenism and missed the Commonwealth games and Asian games as a result. (Manjunath Kiran/AFP/Getty Images)
"It is an adaptation to a human rights issue," he added. "This is an important matter. It's a trend of being more flexible and more liberal."
Budgett told the Guardian there were no plans to request that the document be approved by the IOC executive board.
"This is a scientific consensus paper, not a rule or regulation," he said. "It is the advice of the medical and scientific commission and what we consider the best advice."
The new guidelines state that an athlete transitioning to a woman must undergo hormone therapy and demonstrate that the total level of male testosterone in the blood has been below 10 nanomols per liter for at least a year before competing.
The previous rule required reassignment surgery and a minimum of two years of hormone treatment for transgender athletes. Ljungqvist said the length of time it will take athletes to reach the new cutoff limit will depend on individual cases.
"If you change sex, you will have to have a hormone level below 10 for 12 months," he said. "That does not mean a one-year guarantee. You don't go below 10 from day one. It takes quite some time. It can take more than one year or two years."
The IOC document also outlined news ways of handling hyperandrogenism — or the presence of high levels of testosterone — in female athletes.
Indian runner Dutee Chand was suspended by the IAAF in 2014 for hyperandrogenism and missed the Commonwealth games and Asian games as a result.
The court of arbitration for sport suspended that rule last year, claiming the IAAF had failed to prove that women with naturally high levels of testosterone had a significant competitive advantage. Chand was cleared to compete, and the court gave the IAAF until July 2017 to provide new scientific evidence.
The IOC used to conduct chromosome-based gender verification tests for athletes, but the screenings were abandoned before the 2000 Sydney Games after they were deemed unscientific and unethical.
(H/T: Guardian)