As it turns out, former New York City Mayor Michael Bloomberg's potential independent run for the White House is doing more than stir up conversation. It's also shaking things up at Bloomberg, the news publication bearing his name.
Kathy Kiely, the Washington, D.C., news director for Bloomberg News, resigned her position Wednesday after voicing concerns that the company could not adequately report on owner and CEO Mike Bloomberg's presidential campaign considerations.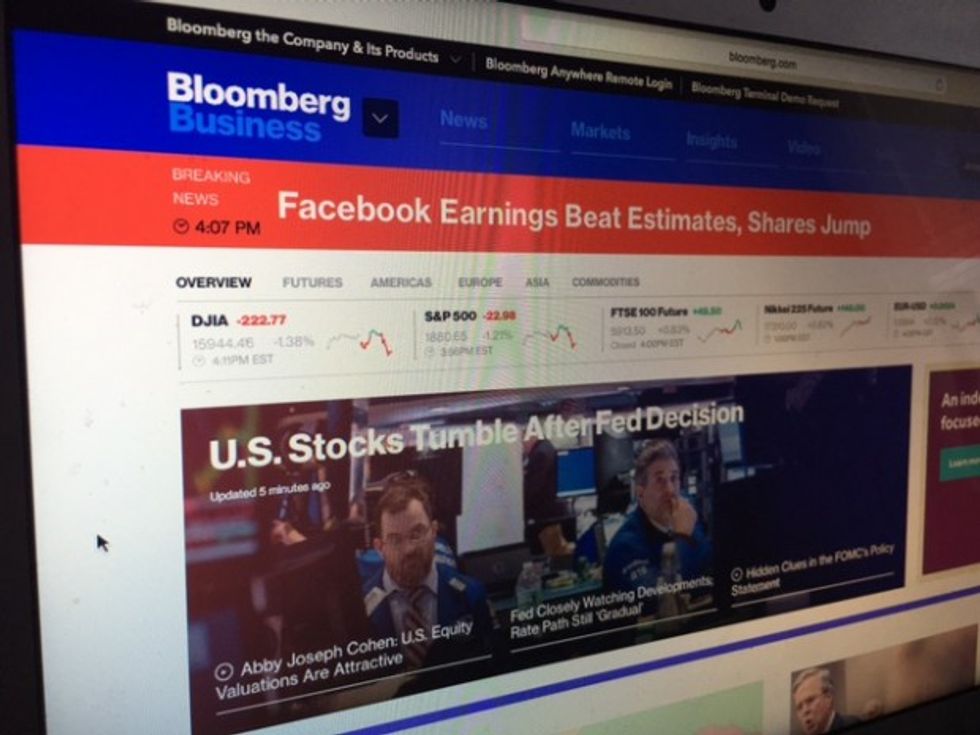 Bloomberg News on  Jan. 27. (TheBlaze/Tré Goins-Phillips)
"I did not feel we could cover the Bloomberg trial balloon in the aggressive way I thought it deserved," Kiely told the Huffington Post.
Kiely did, however, say she does believe there are "a lot of good people at Bloomberg making an honest effort" to appropriately cover the former mayor's potential campaign, but she is not confident that an "honest effort" is enough.
"I just feel very strongly that the rules of the game should be the same for everybody," she said.
Ever since its founding in 1990, Bloomberg News has held tough restrictions on coverage of its owner, barring reporters from covering Bloomberg's personal life and his wealth. Staying true to that principle, the news organization's coverage of Bloomberg's toying with a run was slim.
Bloomberg Politics Managing Editor Mark Halperin did discuss his CEO's possible run earlier this week on MSNBC's "Morning Joe," and the news site published an aggregated Washington Post story about the possibility of an independent run when 42 percent of Americans identify as "independent."
"We've covered the speculation every day since the Times story was published," a Bloomberg News spokesman said. "Our editor-in-chief, John Micklethwait, is in charge of decisions about coverage."
Kiely, who formerly worked for National Journal and USA Today, joined Bloomberg News last year to act as a liaison between the New York and Washington, D.C., offices following tension over who would control the publication's political coverage.
"The bottom line is, you can't cover the circus unless you can write about one of the biggest elephants in the room," Kiely told HuffPo.
—
Follow the author of this story on Twitter: