Democratic presidential candidate Hillary Clinton said that she's a "person of faith" during a campaign event in Iowa on Monday, offering a rare glimpse into her Christian worldview after a high school guidance counselor asked how her beliefs "align with the Ten Commandments."
"I would say I am a Democrat because of my Christian values, but many of my friends would say they are Republicans because of their Christian values," 36-year-old Jessica Manning told Clinton. "So in these next few months as I am supporting you and defending you to my Republican friends, I am just curious: how you would say your beliefs align with the Ten Commandments and is that something that's important to you?"
Clinton proceeded to note that she is a life-long Methodist and that, as a Christian, she knows that people of faith have "a constantly, constant, conversation in our own heads about what we are called to do and how we are asked to do it," noting that people — based on different experiences — might reach different conclusions.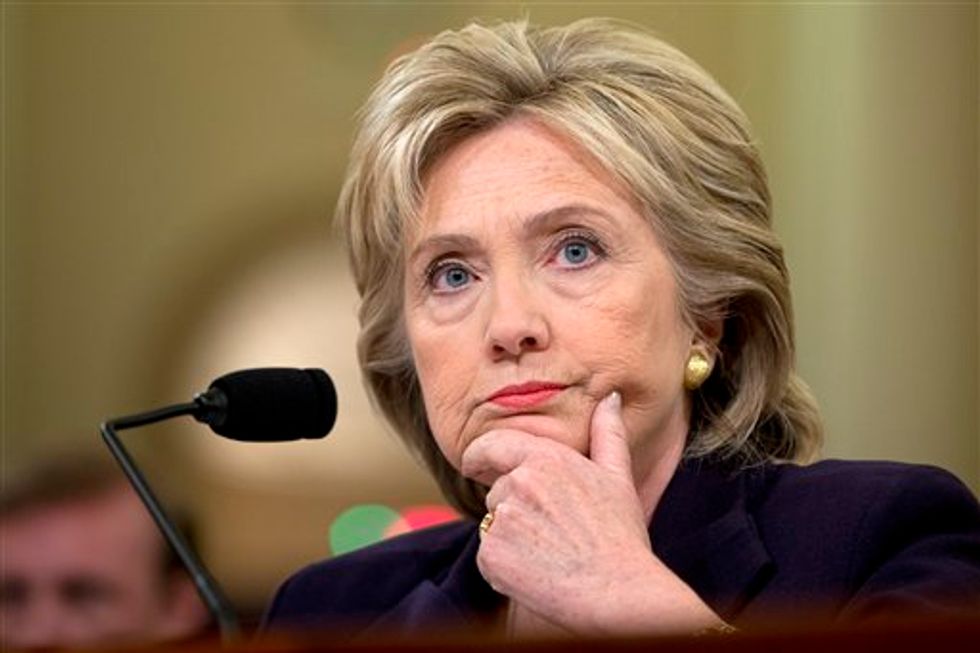 Democratic presidential candidate and former Secretary of State Hillary Rodham Clinton (AP Photo/Carolyn Kaster)
"My study of the Bible, my many conversations with people of faith, has led me to believe the most important commandment is to love the Lord with all your might and to love your neighbor as yourself, and that is what I think we are commanded by Christ to do," she said. "And there is so much more in the Bible about taking care of the poor, visiting the prisoners, taking in the stranger, creating opportunities for others to be lifted up, to find faith themselves that I think there are many different ways of exercising your faith."
But it's her comments about judging others that have been getting attention over the past few days.
Clinton continued, "But I do believe that in many areas judgment should be left to God, that being more open, tolerant and respectful is part of what makes me humble about my faith, and I am in awe of people who truly turn the other cheek all the time, who can go that extra mile that we are called to go, who keep finding ways to forgive and move on."
She went on to express disappointment that Christianity, in her view, is sometimes "used to condemn so quickly and judge so harshly." Clinton admitted that she's not a perfect person, but said that she always tries to be and do better.
Clinton's comments in Iowa mirror statements that she made in April 2014 while delivering the keynote address at the United Methodist Women's Assembly, where she praised women in the denomination for their tradition of "taking the social gospel into the world."
It was during that speech that she shared in-depth details about her faith, saying that her grandmother, Hannah, sang hymns to her as a child and taught her to "never be afraid to get your hands dirty," and that her father would kneel nightly by his bedside in prayer.
She added that her mother was also a devout Christian who taught Sunday school and "was committed to social justice issues," according to the United Methodist News Service.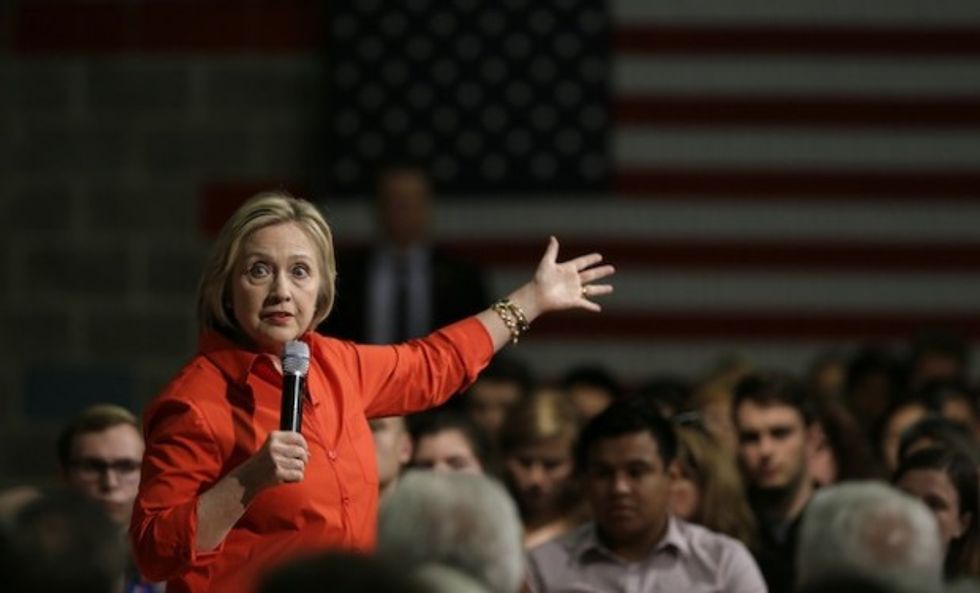 Democratic presidential candidate Hillary Rodham Clinton speaks during a town hall meeting at Grinnell College Tuesday, Nov. 3, 2015, in Grinnell, Iowa. (AP Photo/Charlie Neibergall)
But Clinton said it was her youth pastor, Don Jones, from First United Methodist Church in Park Ridge, Illinois, who first taught her to "embrace faith in action."
Clinton spoke specifically about the importance of human beings caring for one another, citing the Bible's central characters to illustrate her words.
"Like the disciples of Jesus, we cannot look away, we cannot let those in need fend for themselves and live with ourselves," she said, according to CNN. "We are all in this together."
(H/T: NY Times via Christian Post)
--
Follow the author of this story on Twitter and Facebook: