An 86-year-old man in Brooklyn, New York, is suing after police, who were on a search for a suicidal man in his 20s, walked into the elderly man's home and used a Taser on him as he was peeling an onion in the kitchen.
John Antoine, who came to the U.S. from Trinidad more than four decades ago, said he has never experienced anything like it before, "whether in Trinidad or here," he told WABC-TV.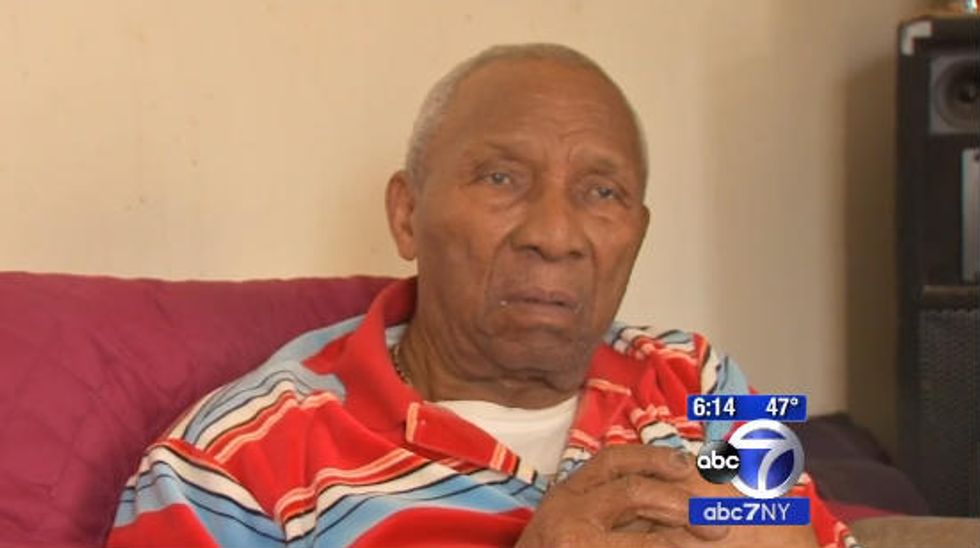 John Antoine (Image source: WABC-TV)
"Coming up the step I hear these feet coming up like a horse," Antoine said.
He said there were five people outside, "yelling at me," but they didn't have badges. So he asked them, "What do you all want?" When they kept yelling, he said that he then told them, "just a second," and "I turn my back, I put the knife down, and bam," Antoine said.
The elderly resident was hit in the neck with a Taser, according to WABC, and again on one of his legs. Antoine said one of the men kicked him in the stomach while he was on the floor.
"I still have pain in my shoulder and leg and some nights I can't sleep," Antoine, who is now suing for $5 million, said.
Although Antoine was not the man police were looking for at the time, he is facing harassment charges stemming from a separate incident and is due in court next month.
(H/T: WABC-TV)