Vice President Joe Biden told House Democrats Thursday that they should be thankful that billionaire Donald Trump and Texas Sen. Ted Cruz are the top two Republican presidential candidates.
"We may be given a gift from the Lord in the presidential race here," Biden said at the House Democratic Issues Conference in Baltimore. "I don't know who to root for more, Cruz or uh, uh, uh, what's that guy's name? He's having a fundraiser for veterans tonight I'm told."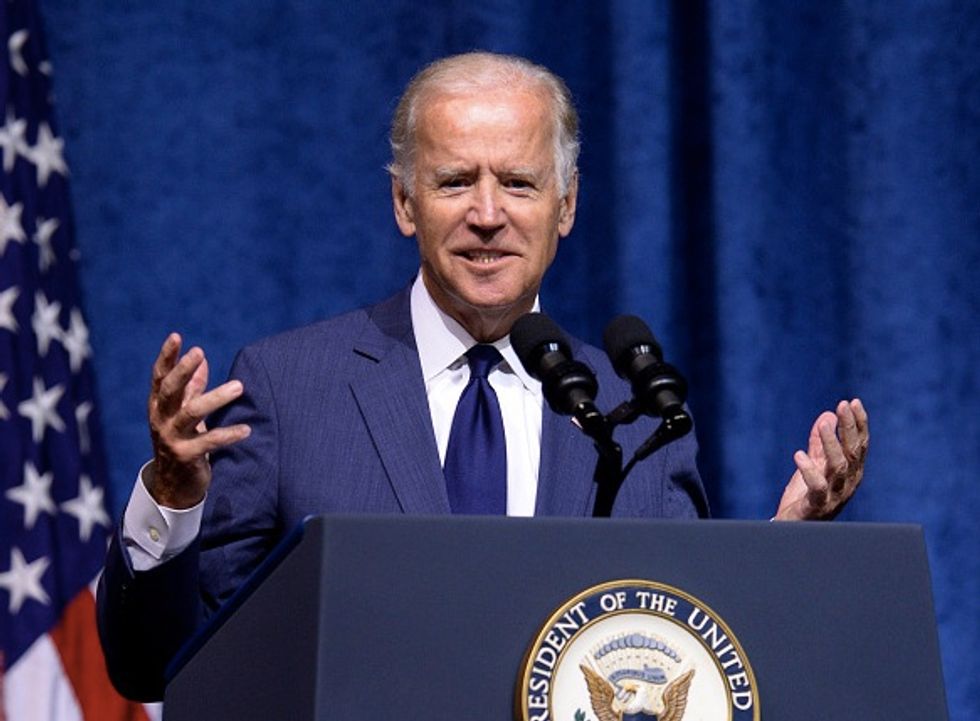 Jason Davis/Getty Images
Biden was referring to a veterans event that Trump is holding in Iowa in lieu of showing up for the Fox News debate.
Biden also took a shot at House Speaker Paul Ryan (R-Wis.), who in 2011 proposed a tax-and-spending plan that balanced the federal budget in 30 years.
"Paul Ryan is a lovely guy. He gave us such a gift. He passed the Ryan budget," Biden said to laughter from House Democrats. "No, no, no. I'm being deadly earnest. You guys don't have to make anything up. They have to. You really don't. Just say exactly what they've done. …They don't want to talk about anything they are for. "
Biden accused Republicans of wanting to slash billions of dollars from education, Medicaid and child care, and told House Democratic candidates to talk about that on the campaign trail this year.
"It's been a tough couple of cycles, but we should get up, man. There's a real shot here," Biden said. "I'm confident we'll win back the Senate, and I think we can make great inroads and maybe even win back the House. But no one expects it now. But we've got to make the case, guys."