Martin Luther King Jr.'s famous words — "I have a dream that my four little children will one day live in a nation where they will not be judged by the color of their skin, but by the content of their character. I have a dream…" — have been displayed on a wall in the student union at the University of Oregon since 1986.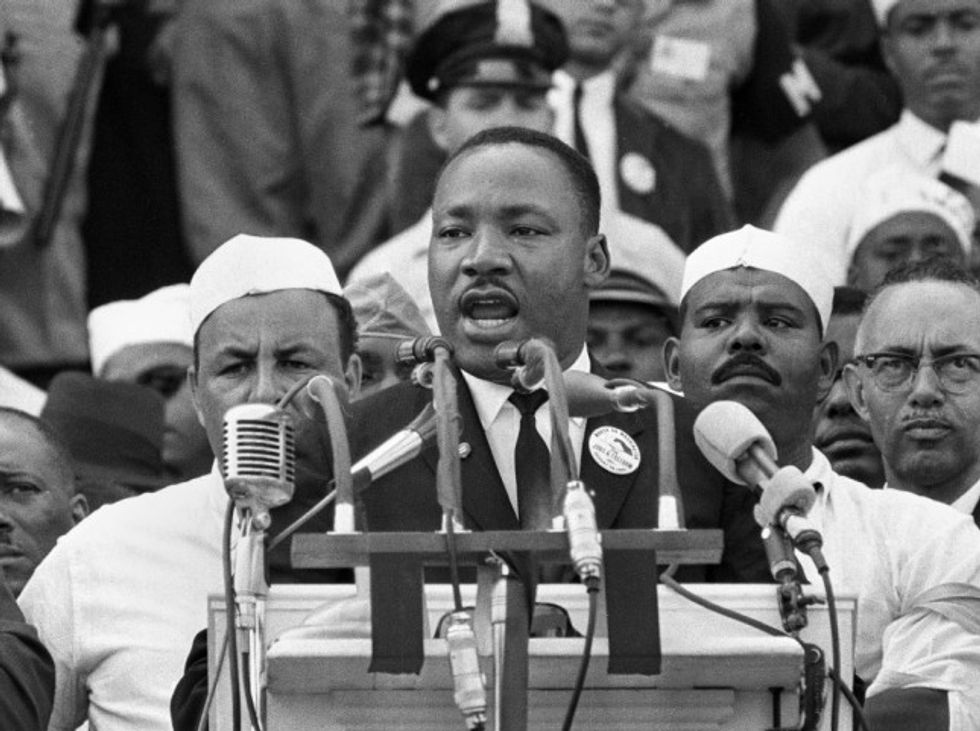 In this Aug. 28, 1963 file photo, Dr. Martin Luther King Jr., head of the Southern Christian Leadership Conference, addresses marchers during his "I Have a Dream" speech at the Lincoln Memorial in Washington. (AP Photo/File)
But with the Erb Memorial Union under construction and the quotation down, a spirited debate arose on the student union board regarding whether MLK's famous quote should stay.
"What words are is important," Laurie Woodward, director of the Student Union, told the school's newspaper the Daily Emerald, "but what's more important is that people think about what the words should be."
Woodward told the Emerald that she asked the student union if the quote should remain or be replaced — and one student replied, "Does the MLK quote represent us today?"
"Diversity is so much more than race," sophomore architecture major Mia Ashley added, the Emerald said. "Obviously race still plays a big role. But there are people who identify differently in gender and all sorts of things like that."
Ultimately, the student union decided the MLK quote would go back up — though it didn't happen in time for Martin Luther King Jr. Day, the paper said.
As you might expect reactions to the debate were rather pointed:
Just a matter of time before the progress through language modification movement eats its own tail. https://t.co/ZSgcXmSBrf

— Brett Friedman (@BA_Friedman) January 28, 2016
No words. https://t.co/Gcf0sSCrUM

— Ray Winbush (@rwinbush) January 28, 2016
So proud I'm sending my son @mikkelhendison to a school with such smart kids. https://t.co/0LC8QjLnvB

— Scott Hendison (@shendison) January 28, 2016
Others left comments on the Daily Emerald's story on the issue: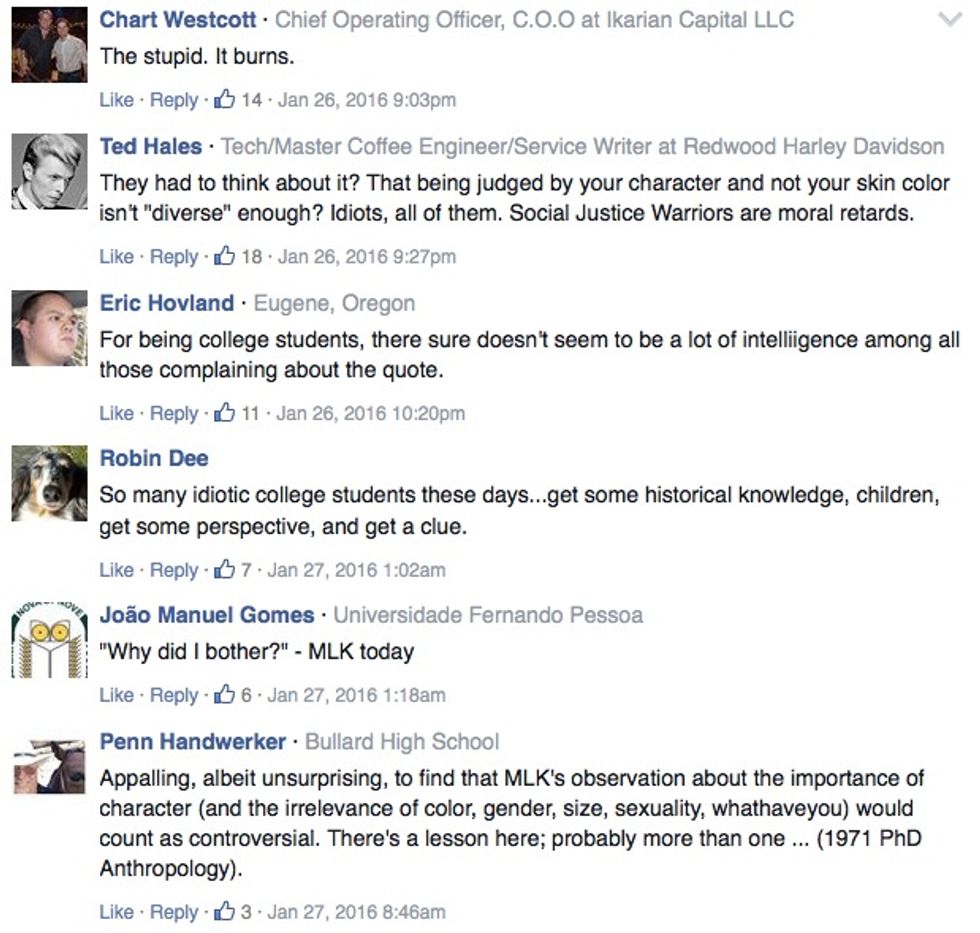 Image source: The Daily Emerald
(H/T: Young Conservatives)