Charles LiMandri, an attorney for pro-life activists with the Center for Medical Progress who were indicted on charges involving an undercover video series that purports to show Planned Parenthood selling fetal parts, believes that it's likely that the case against them could be dropped.
As TheBlaze previously reported, Daleiden, the 27-year-old founder of the Center for Medical Progress, was indicted along with Sandra Merritt, 62, by a grand jury in Harris County, Texas; both are accused of a felony charge of tampering with a governmental record, with Daleiden also being indicted for prohibition of the purchase and sale of human organs — a misdemeanor.
The county had been investigating Planned Parenthood Gulf Coast, but said that officials found no wrongdoing and, instead, indicted the activists behind the controversial undercover video series.
LiMandri, president and chief counsel of the Freedom of Conscience Defense Fund, has been representing the two since last summer in a Los Angeles lawsuit involving biomedical company Stem Express and is consulting on the Texas case, and he told The Church Boys podcast this week that he believes one of two things will likely happen next concerning the indictment.
"Either the government in the DAs office in Harris County will come to its senses and voluntary dismiss this indictment, or the criminal law attorneys that have been retained [by Daleiden and Merritt] will file a motion to dismiss and get these charges dropped," the attorney said.
Listen to LiMandri discuss the case below:
LiMandri addressed both the I.D. issue as well as the purchase and sale of fetal body parts — two elements of the case that he believes are entirely unfounded.
"They were never going to take possession of body parts," he said, adding that he believes that the indictment "makes no sense."
LiMandri said that he senses that the political heat surrounding the issue of abortion likely played a role in the indictment, saying that it is "so infused with politics and peoples' view of morality" that such a case can easily end up being politicized.
But he repeatedly maintained that a charge surrounding the purchase of body parts was not appropriate, considering that Daleiden never intended to actually obtain such tissue.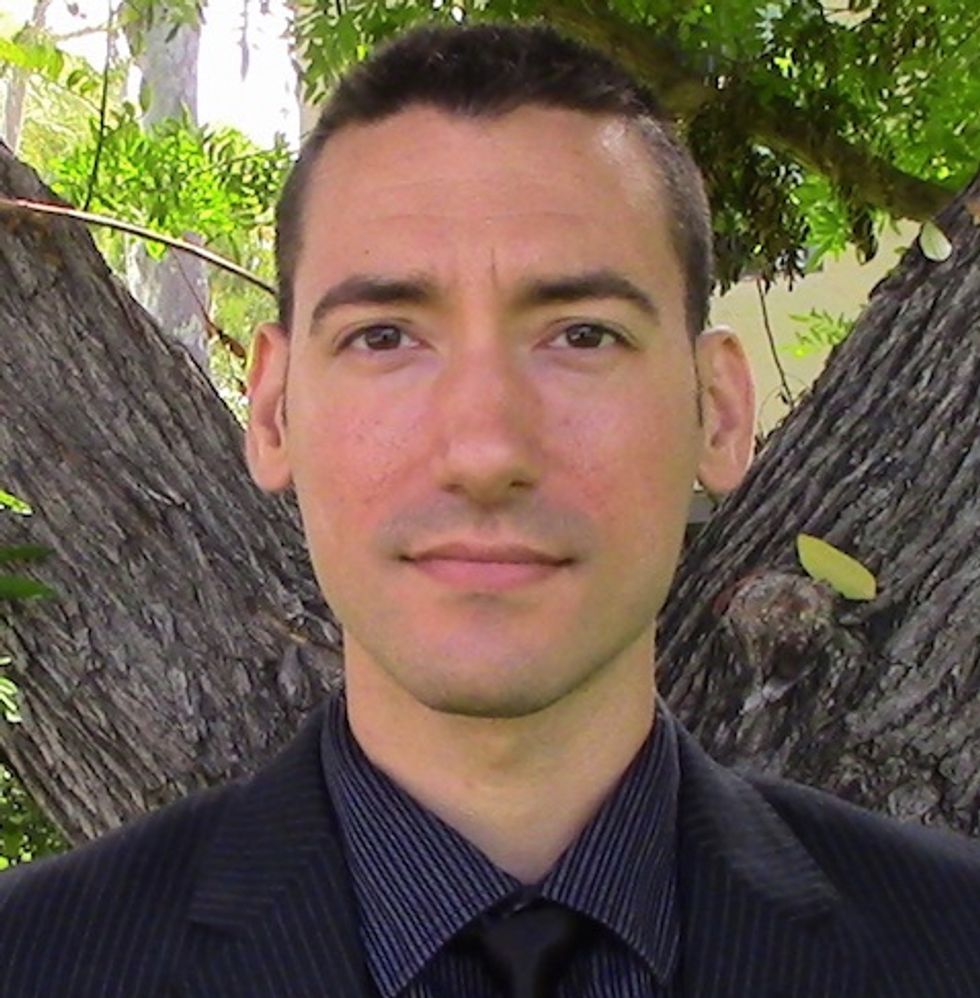 This photo provided by The Center for Medical Progress shows anti-abortion activist David Daleiden, who produced a series of undercover videos that seek to implicate Planned Parenthood in illegalities related to the handling of fetal tissue. (The Center for Medical Progress via AP)
"You cannot find an indictment against David Daleiden for trying to buy ... baby body parts — which he wasn't doing, he was only trying to make it clear that Planned Parenthood was willing to sell them," LiMandri said. "How can you have him as a purchaser without Planned Parenthood as a seller in that context?"
He continued, "It's clearly in our view a very biased and probably politicized conclusion."
According to Time, the misdemeanor charge reportedly relates to a letter that Daleiden sent to Planned Parenthood offering to pay up to $1,600 per fetal specimen.
As for the I.D., the lawyer said that there is a statute that restricts tampering with a government I.D., and that both Daleiden and Merritt had used a card that resembled a California driver's license, but that had a different name on it with their picture. He said, though, that the purpose for that statute has to do with those seeking to defraud the elderly and commit crimes — not those seeking to do undercover journalism.
"They're known in the pro-abortion industry as people who are pro-life advocates," LiMandri said. "Like any other undercover journalist who doesn't want to be recognized, they assumed an identity to gain access to Planned Parenthood. ... The statute does not apply to this situation."
A petition calling for all charges to be dropped has attracted nearly 86,000 signatures. See how the pro-life movement has reacted here.
--
Follow the author of this story on Twitter and Facebook: