WASHINGTON (TheBlaze/AP) -- The Obama administration is confirming for the first time that Hillary Clinton's unsecured home server contained some closely guarded secrets, including material requiring one of the highest levels of classification.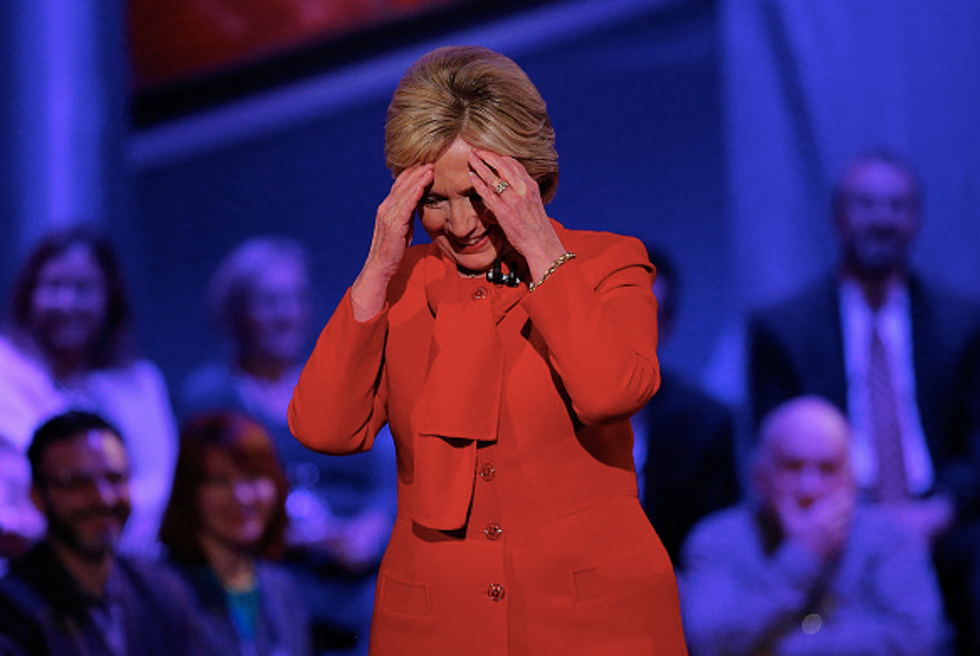 Democratic presidential candidate Hillary Clinton speaks during a town hall forum hosted by CNN at Drake University on January 25, 2016 in Des Moines, Iowa. Clinton is in Iowa trying to gain support in front of the states Feb. 1 caucuses. (Justin Sullivan/Getty Images)
The revelation comes just three days before the Iowa presidential nominating caucuses in which Clinton is a candidate.
The State Department will release more emails from Clinton's time as secretary of state later Friday.
But The Associated Press has learned that 7 email chains are being withheld in full for containing "top secret" material.
Department officials wouldn't describe the substance of the emails, or say if Clinton had sent any herself.
Spokesman John Kirby tells the AP that no judgment on past classification was made. But the department is looking into that, too.
Clinton's press secretary, Brian Fallon, quickly downplayed the damaging report, calling it "overclassification run amok."
This is overclassification run amok. We adamently oppose the complete blocking of the release of these emails. https://t.co/77s6mtm0JA

— Brian Fallon (@brianefallon) January 29, 2016
The State Department said on Friday it will release about 2,000 pages of Hillary Clinton's emails, but will withhold 7,000 messages that will remain until after the first several primary states have the chance to vote.
The department claimed in a court filing released Thursday evening that it "regrets" being unable to publish the final batch on Friday in compliance with a federal court order issued last year.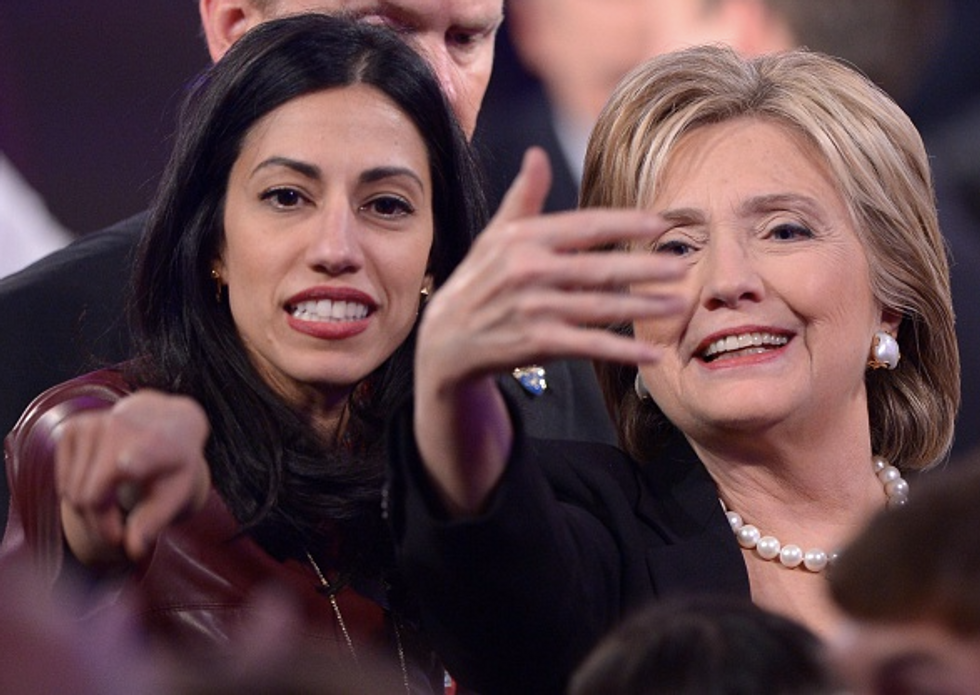 Democratic Presidential hopeful Hillary Clinton (R) gestures next to Huma Abedin after the second Democratic presidential primary debate in the Sheslow Auditorium of Drake University on November 14, 2015 in Des Moines, Iowa. (MANDEL NGAN/AFP/Getty Images)
Then it defended the delay, saying that the "error" of neglecting to publish the remaining 7,000 pages "did not come to light until three weeks before the January 29 deadline" and that since the State discovered this "oversight," it has "moved diligently to process the documents and send them to the appropriate agencies for review."
But, the filing continued, the major cause for the delay was the snowstorm that struck Washington, D.C. over the weekend, which left federal offices closed until Wednesday.
The department has yet to even send out documents to 12 agencies to review, it said.
On January 22, State requested a one-month extension of the January 29 deadline.
---