In a video published Sunday on Big Think, comedian John Cleese added his voice to the number of critics who have claimed that political correctness erodes the pillars of a free society.
During the video, the Monty Python actor said, "I am offended every day," and expressed his concern over modern society's hypersensitivity to anything and everything that it deems hurtful and offensive to people's feelings. He also stated that the very essence of comedy involves criticism.
"All humor is critical. If we start saying, oh, we mustn't criticize or offend them, then humor is gone, and with humor goes a sense of proportion -- and then, as far as I'm concerned, you're living in '1984,'" Cleese said in the video, referencing George Orwell's classic dystopian novel. "So the idea that you have to be protected from any kind of uncomfortable emotion is one I absolutely do not subscribe to."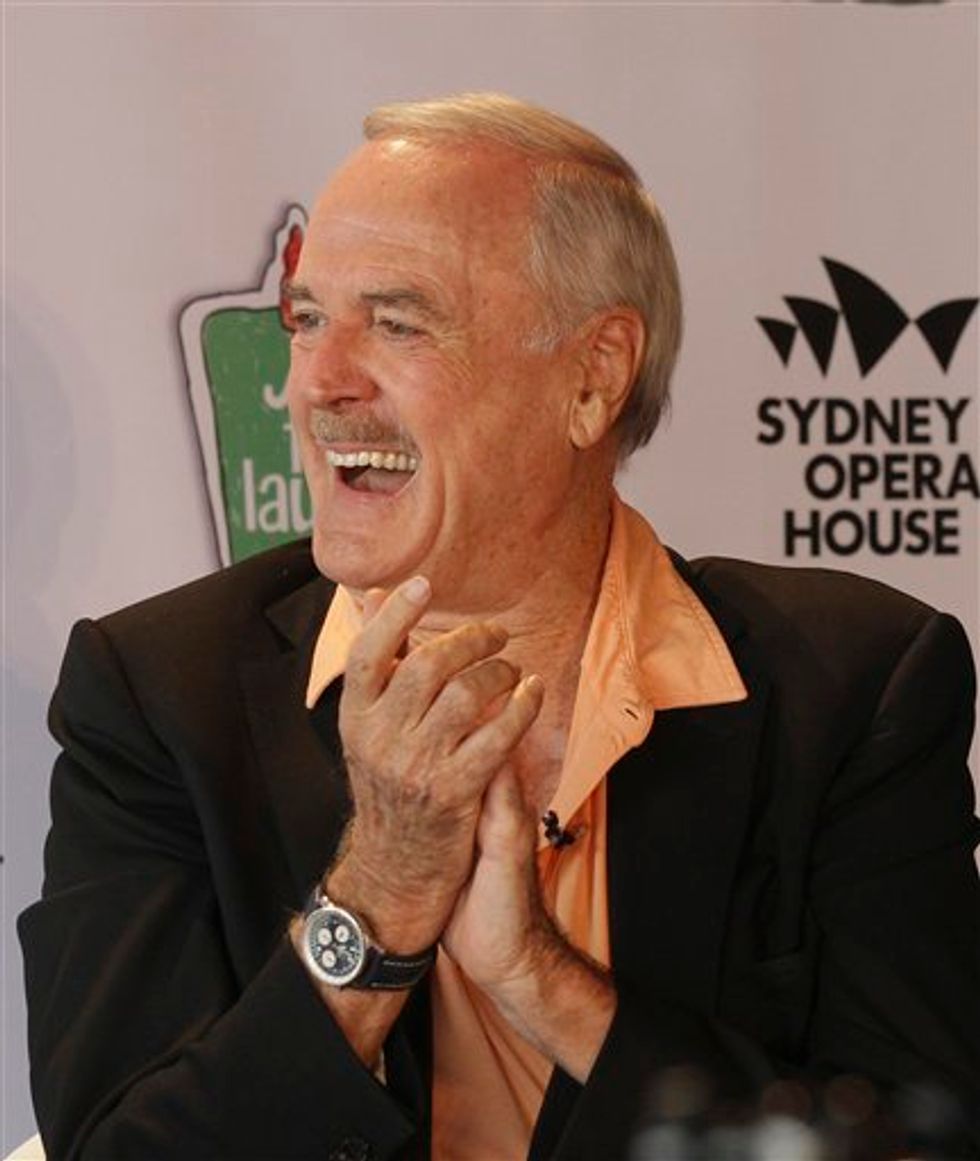 Comedian John Cleese speaks during a press conference at the Opera House in Sydney, Australia, Wednesday, Aug. 31, 2011, ahead of the Just For Laughs comedy festival. The original Just For Laughs festival began in Montreal with offshoots in Chicago, Paris, Toronto and Sydney, and will celebrate its 30th anniversary in 2012. (AP Photo/Rob Griffith)
Cleese also explained that this is the reason why friends and well-wishers have warned him to avoid setting foot onto most college campuses to deliver any sort of comedic show.
"That's why I've been warned recently, don't go to most university campuses because the political correctness has been taken from being a good idea — which is, let's not be mean particularly to people who are not able to look after themselves very well; that's a good idea — to the point where any kind of criticism of any individual or group can be labeled cruel," Cleese said.
Citing a conversation he once had with Robin Skynner, a renowned psychiatrist in London, Cleese quoted Skynner as saying, "If people can't control their own emotions, then they have to start trying to control other people's behavior."
"And when you're around super-sensitive people, you cannot relax, be spontaneous, because you have no idea what is going to upset them next," Cleese continued.
Cleese's video echoes sentiments that fellow actor and comedian Jerry Seinfeld expressed in an interview with ESPN Radio's "The Herd with Colin Cowherd" last summer. Seinfeld noted that he, too, avoided performing on college campuses, saying that he was tired of students' obsessions with calling for politically correct humor.
"They just want to use these words: 'That's racist. That's sexist. That's prejudice.' They don't even know what they're talking about," Seinfeld said during the interview.
Watch Cleese's video below:
—
Follow Kathryn Blackhurst (@kablackhurst) on Twitter