Israeli Prime Minister Benjamin Netanyahu warned Sunday night that Israel would take "much stronger" action against Hamas than it has in the past after recent threats from the Islamist group that it is preparing for a new military offensive.
"Of course, if we are attacked from tunnels from the Gaza Strip, we will take very strong action against Hamas, much stronger than we took in Operation Protective Edge," the Israeli leader said, referring to the round of fighting between Israel and Hamas two years ago.
"I do not suggest that anyone test us," he added.
Senior Hamas leader Ismail Haniyeh said Friday that fighters are working apace in Gaza to dig tunnels into Israel and test rockets with the aim of "liberation" of the land that comprises the state of Israel, including Jerusalem.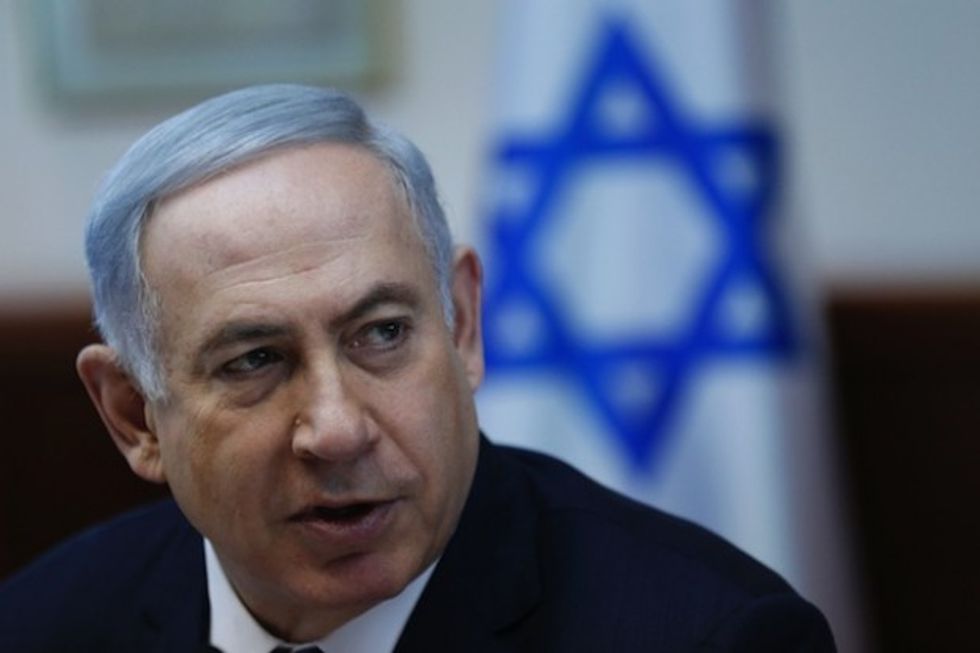 Israeli Prime Minister Benjamin Netanyahu responded with his own warning to Hamas threats that the group is working both above ground and below to prepare for new military action against Israel. (Amir Cohen/AFP/Getty Images)
"In eastern Gaza, heroes are digging tunnels underground, and in western Gaza, heroes above ground are conducting test launches of rockets," Haniyeh said, according to a translation by the Jerusalem Post.
The Hamas leader said that militant groups were preparing for the next round of fighting with Israel "both above ground and underneath."
Haniyeh delivered his remarks at the funeral of seven Hamas militants who were killed last week when the tunnel they were in collapsed, burying them alive. Hamas has used underground tunnels to smuggle goods and weapons as well as to launch attacks on southern Israeli communities bordering Gaza.
"On land and at sea, we will not stop until the liberation of the holy places [in Jerusalem]," he said.
Haniyeh went on to compare Hamas' tunnel network to those employed by the Viet Cong during the Vietnam War. "The Gaza Strip has built twice the number of resistance tunnels that were built in Vietnam, a subject which is studied in military schools," he said.
"The military wing has built tunnels around Gaza in order to defend it and to liberate the al-Aqsa mosque and the holy places," he said, referring to Jerusalem.