Some state economies rely far more on the firearms industry than others, and that often correlates with the politics of the state — not always.
WalletHub, a financial website, did a recent ranking of states most economically dependent on gun makers for jobs and tax revenue. Idaho topped the list while Delaware was at the bottom.
In 2014, guns and ammunition makers contributed $43 billion to the economy. That included 236,000 jobs that paid $13.7 billion in wages, which meant the federal and state governments collected $5.79 billion in business taxes and $863.7 million in federal excise duties, according to the National Shooting Sports Foundation.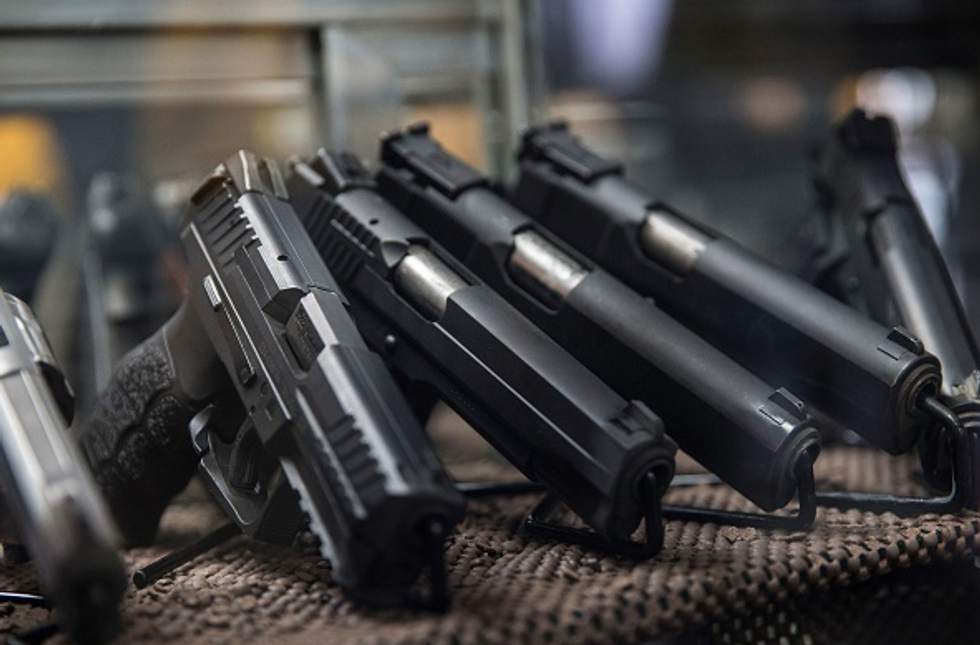 Samuel Corum/Anadolu Agency/Getty Images
The top 10 are mostly red states, with the exception of Minnesota, which generally votes Democrat, and New Hampshire, a swing state, with a significant population of libertarian-leaning voters in the state.
Colorado, which pushed through some gun control laws in 2013, is ranked No. 17 most reliant on the gun industry, while the very blue state of Connecticut, which also passed sweeping gun control laws in 2013, is ranked No. 20. The blue state of Vermont rounds out the top 25.
Some surprisingly low rankings are Texas, 28, Oklahoma, 29 and Georgia, 36 – well-known as gun-friendly states. Meanwhile, Massachusetts, which has a reputation for being extremely liberal, ranks above Virginia, which has a reputation of a center-right swing state with a very pro-gun citizenry.
Here are the top 10:
1. Idaho
2. Alaska
3. Montana
4. South Dakota
5. Arkansas
6. Wyoming
7. New Hampshire
8. Minnesota
9. Kentucky
10. Alabama
Because of the inclusion of Washington, D.C., the list has 51 spots. Here are the bottom 11:
41. District of Columbia
42. Washington
43. Hawaii
44. Maine
45. Michigan
46. California
47. Maryland
48. New York
49. New Jersey
50. Rhode Island
51. Delaware
For the complete ranking, click here.