Rock star Robert James Ritchie, best known by his stage name Kid Rock, said in an interview published Tuesday that he supports Republican frontrunner Donald Trump.
Speaking to Rolling Stone, the rock star said he was really "digging" the candidate.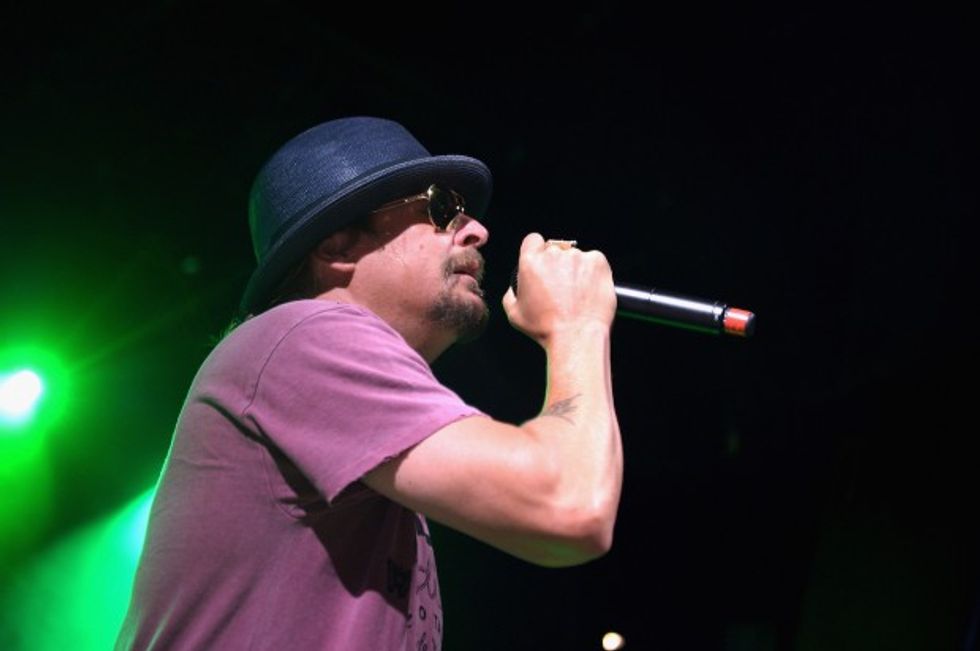 Stephen Lovekin/Getty Images
"I feel like a lot of people, whether you're a Democrat or a Republican, feel like if you get Hillary or Bernie, or you get Rubio or Cruz or whoever, there's going to be the same s***. Has that much f***ing changed when anyone's in office, whether it's been a Republican or a Democrat in office, in our lifetime, anyway?" he asked.
"I haven't really seen this big, like, f***ing change. Obviously some people f***ed up. That's a long debate," Ritchie continued. "My feeling: let the mother***ing business guy run it like a f***ing business. And his campaign has been entertaining as s***."
Ritchie said he believes Trump will snag the Republican nomination.
"Let the business guy in there. It's not really working too well running it not like a business," he said. "I mean, what business f***ing survives when they're f***ing broke?"
—
Follow the author of this story on Twitter and Facebook: