A Texas teenager is claiming he was a victim of police brutality after getting into a brawl at outside a convenience store.
The confrontation was caught on camera and shows Lee Hagan, a student at Galena Park High School in Jacinto City, Texas, repeatedly punching another person on the ground. Hagan claims he didn't start the fight, and that the other individual was being aggressive toward him.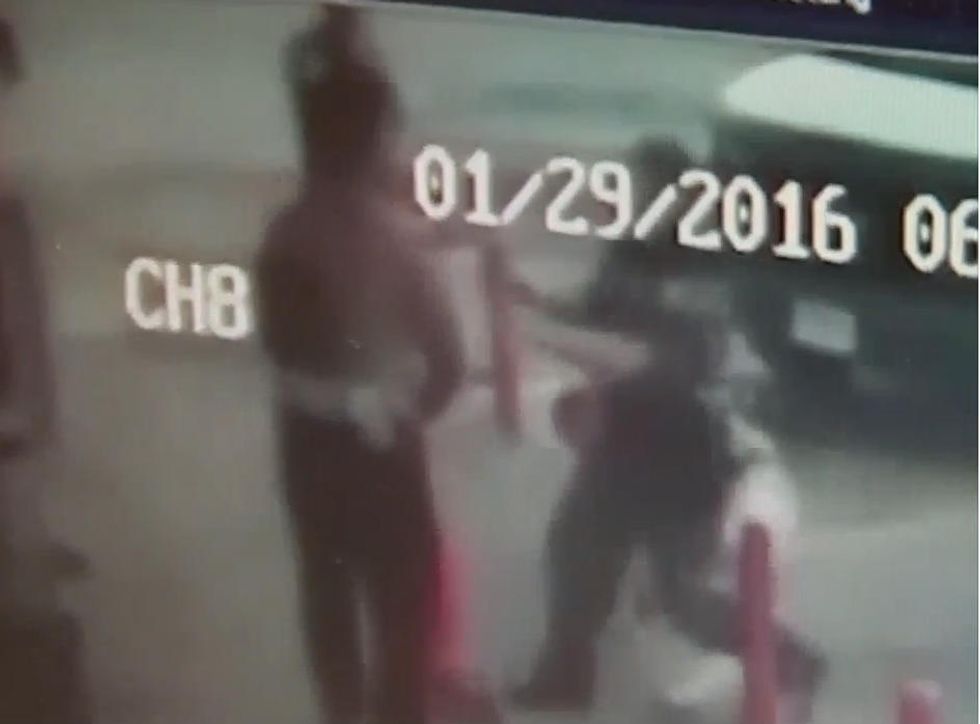 Image source: KTRK-TV
"I backed away from the dude after the police told me to get up," Hagan told KTRK-TV.
But store surveillance video shows the officer running up and grabbing the teen. That's when Hagan says the officer threw him through the store's window.
"He threw me for no reason, like I was an animal," Hagan said.
But Jacinto City police Chief Joe Ayala said the video proves the officer did nothing wrong.
"It was not intentional on the officer's part. The officer did not body slam him into the window, he did not throw him into the window, he was trying to physically restrain him," Ayala said.
Watch the video below:
Hagan said he didn't resist or touch the officer. The teenager received six stitches for his injuries.
An investigation into the incident will be conducted and the results sent to the Harris County District Attorney's office, according to KTRK-TV.
(H/T: KTRK-TV)
–