Florida Sen. Marco Rubio responded sharply Tuesday when asked to respond to a jab New Jersey Gov. Chris Christie took at him.
Earlier in the day, Christie slammed Rubio as the "boy in a bubble," suggesting he was hiding from tough questions and not being accessible to voters.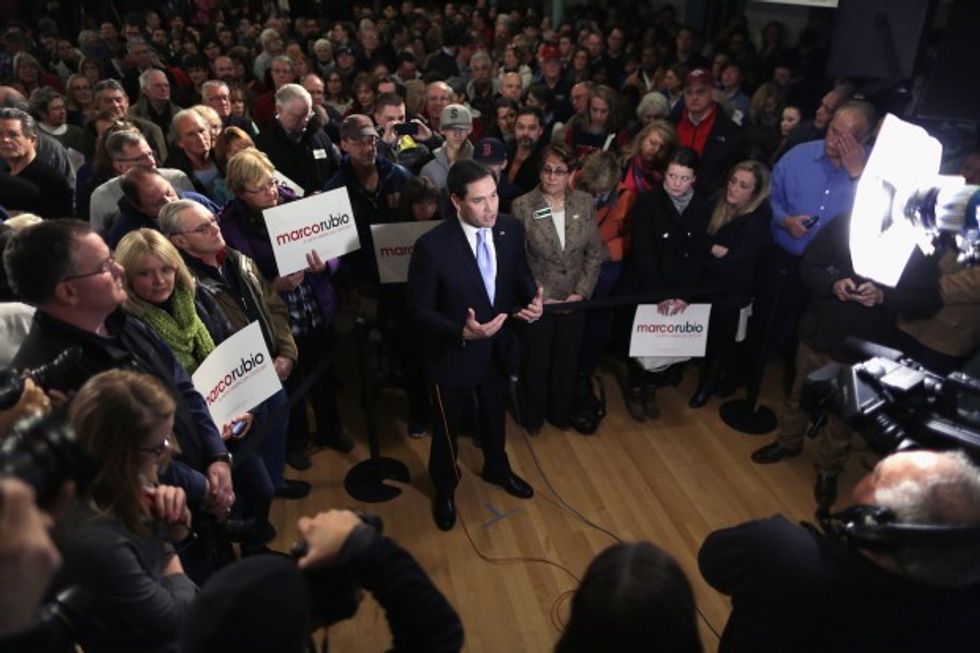 Chip Somodevilla/Getty Images
In an interview with Fox News host Megyn Kelly, Rubio fired back.
"I think Chris didn't perform very well last night in Iowa and sometimes when people get disappointed they react poorly," Rubio said.
"As far as answering questions, Megyn, I've been with you at least once a week, we did a debate, you've asked me tough questions, others have asked me tough questions," he added. "I answer tough questions all the time."
Rubio placed third in Monday's Iowa caucus, surprising many by nearly defeating billionaire Donald Trump.
—
Follow the author of this story on Twitter and Facebook: