Larry David returned to "Saturday Night Live" last night with his "pretty, pretty good" impression of Vermont Sen. Bernie Sanders, making light of the Democrat's struggle to win over black voters, and his painfully close loss to Hillary Clinton in the Iowa caucus.
In a throwback to the host's former HBO show, the SNL team did a sketch called "Bern Your Enthusiasm." David, playing Sanders, refused to shake a black supporter's hand because she coughed in it.
"I'm a voter, is what I am, Bernie," she told the senator's character.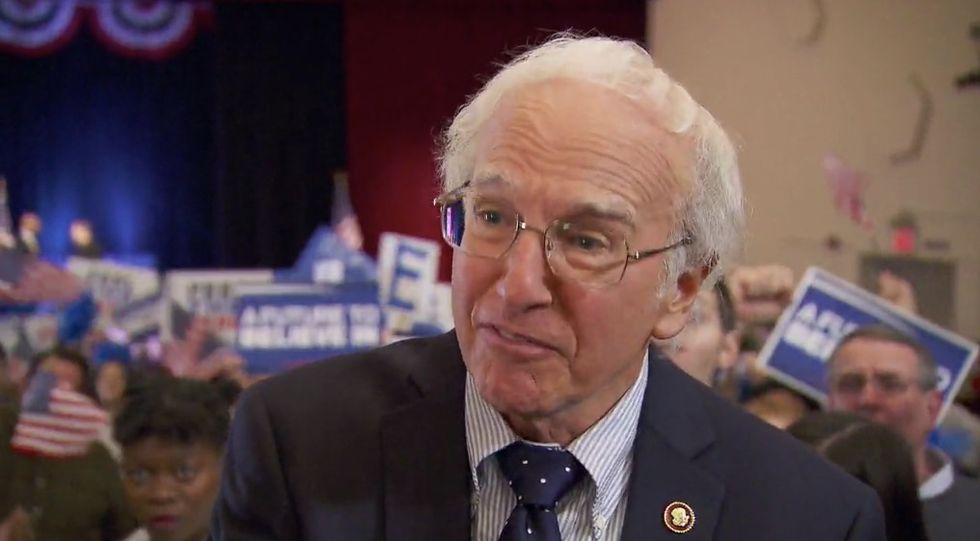 Image source: NBC

At the end of the sketch, Sanders' staff informed him that he lost the caucus by just 5 votes, and the family of the woman who's hand he refused to shake waved at him wearing Hillary T-shirts.
Despite Sanders' aggressive stance on criminal justice reform and combating racism, Black Lives Matter protestors shut down one of his' rallies last summer, and many have expressed concern that being a senator from an overwhelmingly white state makes Sanders out of touch with black voters.
The real Bernie embraces David's impression of him, telling CNN's Anderson Cooper, "I am Larry David," during a Democratic town hall on Wednesday.