A group of Israeli high school students say they have gained new perspective after walking in the shoes of their school's cleaner one night.
Students at the Amit Kfar Ganim religious school in Petah Tikva in central Israel told Israel's Channel 2 that it all began last month when their 10th grade class had some money left over from a barbecue they had organized and decided to use it to surprise Natan -- the man who cleans their school after they go home every day -- with a gift.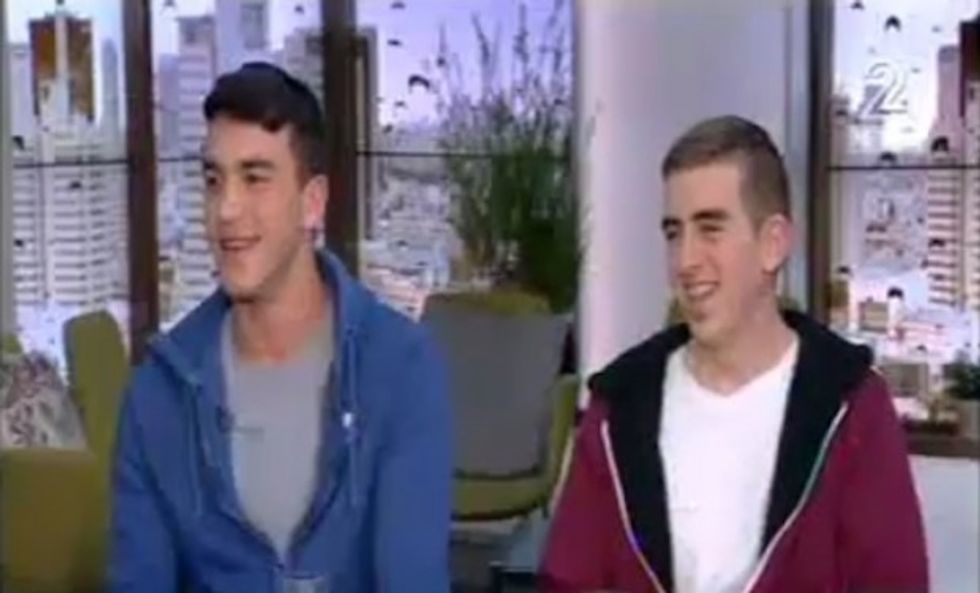 Israeli high school students Ofir Guttman and Daniel Wolf tell how they and their classmates surprised their school's custodian not only with a gift but by taking on his job for the night. (Screenshot Channel 2)
They said they wanted to do something nice for the man who always smiles and wishes them a good day, describing him as "a golden person."
"We decided one day to look at things from the other direction: How can we help him and give to him? He always gives to us so we wanted to give back to him," student Daniel Wolf told Channel 2.
The class decided to buy a gift card for a cafe and a movie for him and his wife. They specifically engineered the date night as a nice respite from his night job at the school cleaning after the teens go home.
But who would clean the school?
Well, the kids thought of that too.
"A few of us went up to him at 3 p.m. We brought him the gift card and told him, 'Natan, today you have vacation. Today we're cleaning the school,'" Wolf recalled. "He was really touched. He came and hugged us. He said how much he doesn't deserve it."
Ofir Gutman, a classmate, told Channel 2, "He said, 'never in my life has anyone done anything so touching for me.'"
But when the teens picked up the mops and rags, they realized just how much he works.
"When we cleaned we saw how hard the job is," Wolf said, noting that 15 of his classmates had taken on the job Natan usually does by himself. It took them an hour and a half to clean the school, that is, more than 20 hours collectively to get the job done.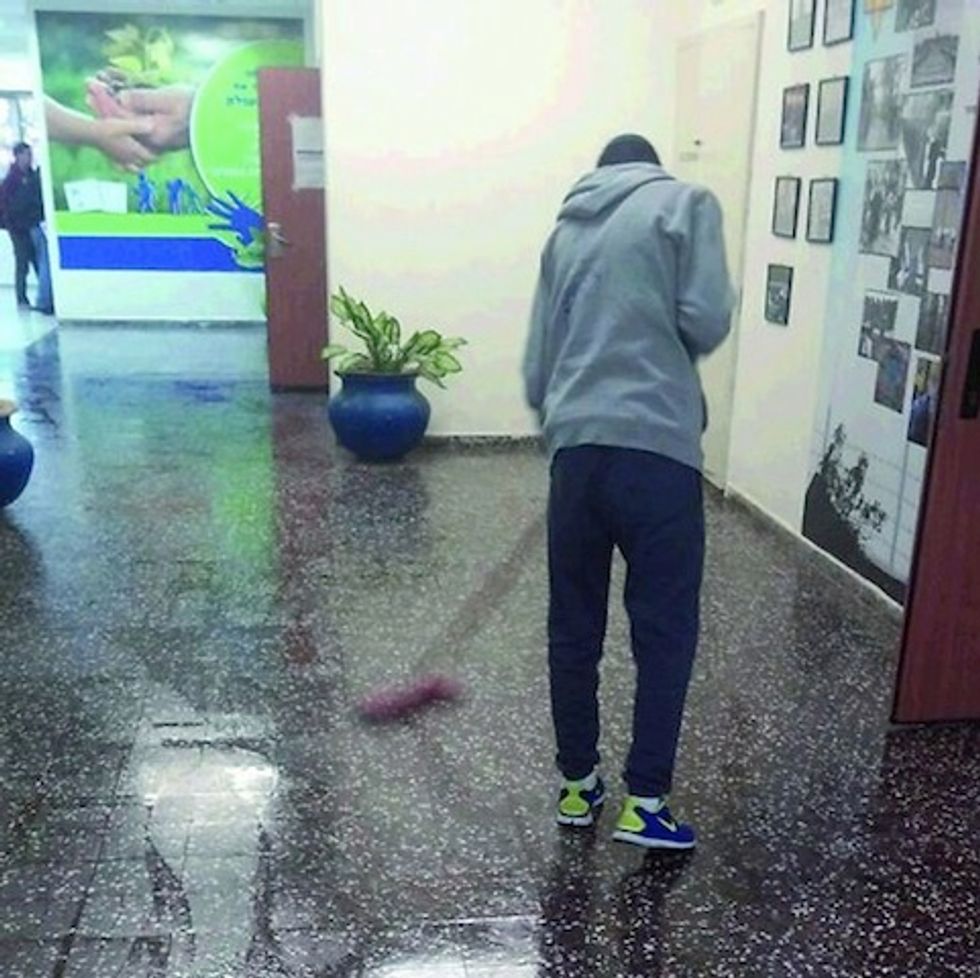 For the date night to work, the teens had to get to work with mops, brooms and rags. (Image source: Channel 2)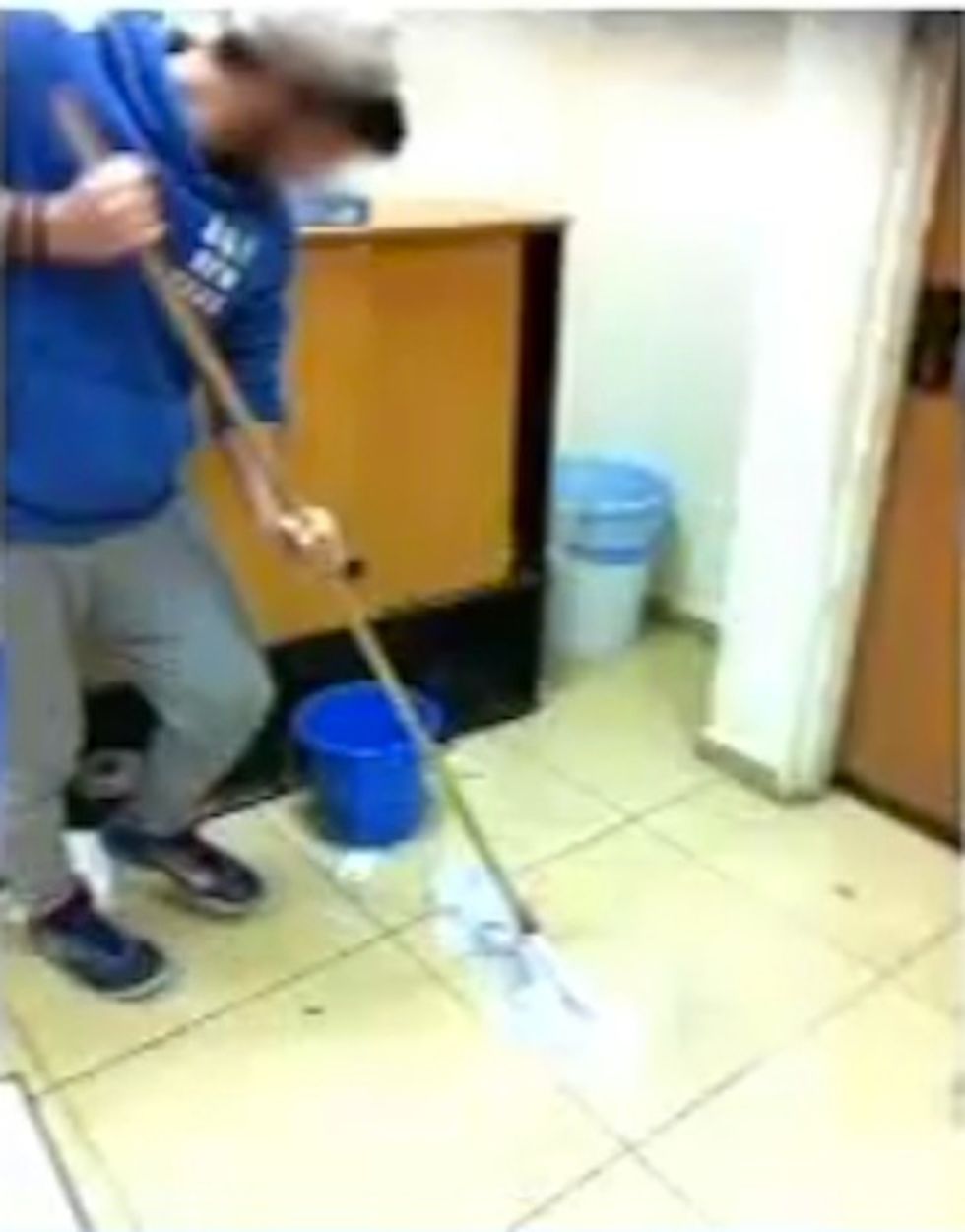 It took 15 students to clean the entire school, a job usually done by Natan. (Image source: Channel 2)
They said the biggest wakeup call was having to put up the chairs they and their classmates neglected to place on their desks before going home.
"Suddenly you notice the small things. At the end of the school day, you might fly outside; now you might say, 'Wait. Why don't I put up my chair, and my friend's chair next to me who maybe wasn't here today and that way I'll save [effort] for the cleaner so he doesn't have to start putting up all the chairs," said student Guttman.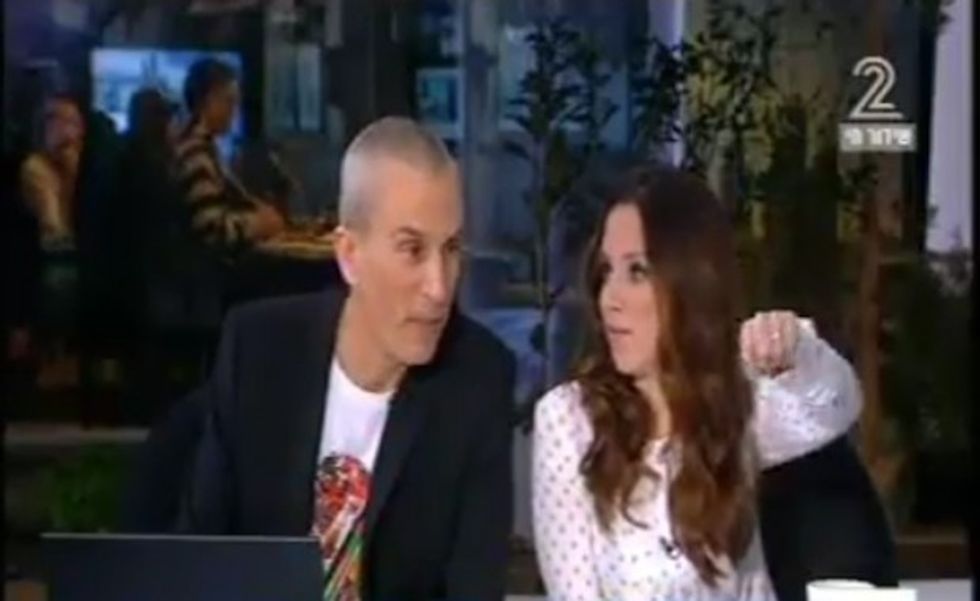 The interviewer was stunned by their generous act, asking where she could find a kid like that. (Image source: Channel 2)
The Channel 2 news anchor who interviewed them joked with the teens whose generous act made a clear impression on her, telling them in jest: "What kind of kids are you anyway! Be ashamed of yourselves!"
She then added, "How do I get these [kids like this]."