The Huffington Post did not hold back Tuesday evening, unleashing on Donald Trump after he was projected as the winner of the New Hampshire primary.
In bold red letters situated next to a breaking news graphic, the liberal outlet declared that New Hampshire had gone "racist," "sexist" and "xenophobic."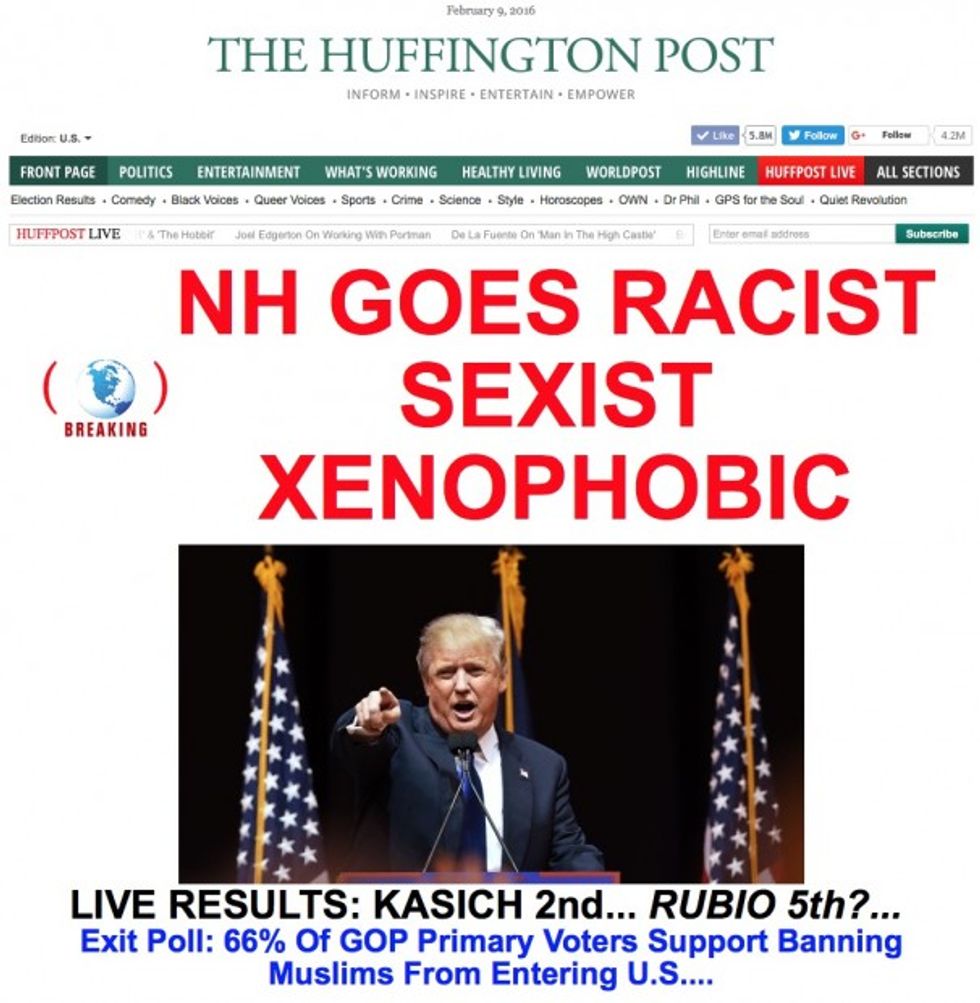 Image source: Screen grab
A news alert sent out by The Huffington Post mirrored the headline seen on its front page.
One of these things is not like the other https://t.co/BH7ksQJmdc

— Tim Stenovec (@Tim Stenovec) 1455067078.0
The Huffington Post had announced last month that each of its stories on Trump would feature an editor's note calling the candidate a "liar," "racist" and "xenophobe."
—
Follow the author of this story on Twitter and Facebook: