The Huffington Post has announced that it will include a strongly worded editor's note in all future stories about Republican presidential candidate Donald Trump.
The editor's note calls Trump a "liar," "racist" and "xenophobe."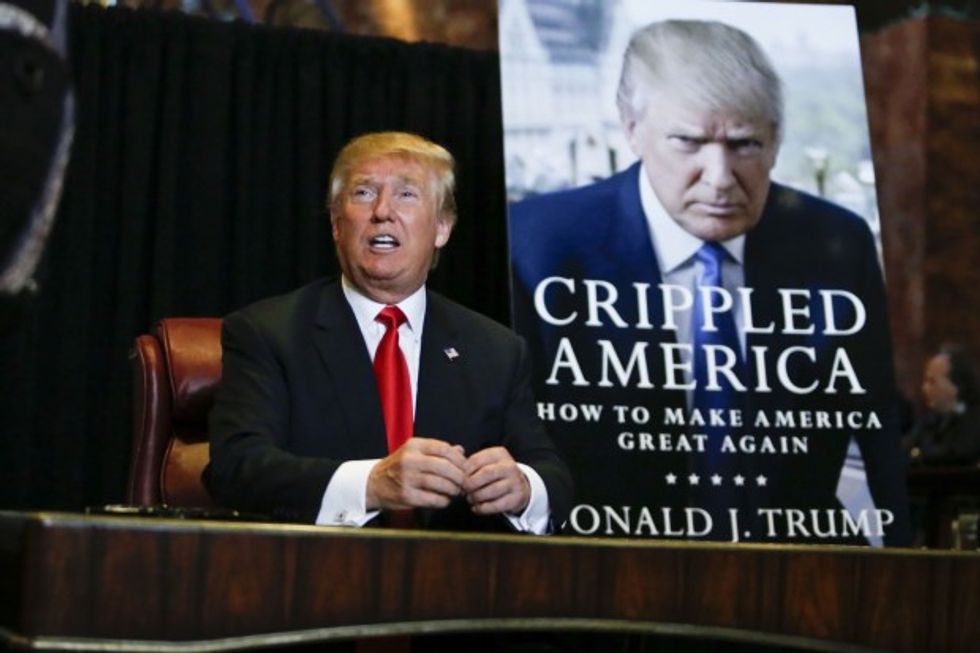 Donald Trump waits to sign copies of his new book, Nov 3, 2015. (Getty Images/KENA BETANCUR/AFP)
A story published on the Huffington Post Wednesday evening regarding Trump's interview on Fox News' "The O'Reilly Factor" contained the following editor's note:
Note to our readers: Donald Trump is a serial liar, rampant xenophobe, racist, birther and bully who has repeatedly pledged to ban all Muslims — 1.6 billion members of an entire religion — from entering the U.S."
A spokesperson for the Huffington Post told Politico that the editor's note would be added reports about Trump.
"Yes, we're planning to add this note to all future stories about Trump," a Huffington Post spokesperson told Politico. "No other candidate has called for banning 1.6 billion people from the country! If any other candidate makes such a proposal, we'll append a note under pieces about them."
In July, the Huffington Post announced that their coverage of Trump would be limited to the website's entertainment section. In December, the publication reversed course.