Polish authorities have initiated a Europe-wide manhunt for a man whose fascination with the fictional killer Hannibal Lecter could be linked to the gruesome death of an Italian language teacher, the International Business Times reported.
The subject of the search is 27-year-old Kajetan Poznanski, a librarian known for his love of poetry and the cannibal from "Silence of the Lambs."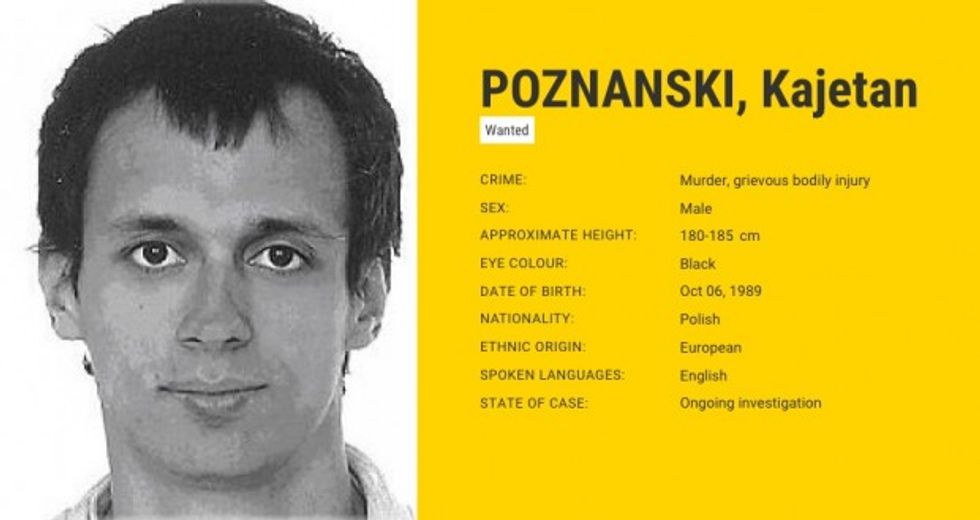 Kajetan Poznanski, 27. (Image source: eumostwanted.eu)
Officials identified the victim only as Katarzyna J., 30, murdered Feb. 3 in Warsaw by an individual using a samurai sword.
Poznanski is believed to have beheaded the Italian teacher in her home, where she taught private lessons.
Katarzyna's murderer dismembered her body before placing her remains in bags, local media reports revealed. He then reportedly called a cab to take him home, but the driver quickly became suspicious about the bag, out of which blood was seeping.
Afraid of getting caught, Poznanski later set the body parts on fire, authorities alleged.
He has no prior criminal record. Acquaintances of Poznanski described him as a private and intelligent person with a love for poetry who had become more introverted after graduating college.
He also had an almost obsessive affinity for Hannibal Lecter.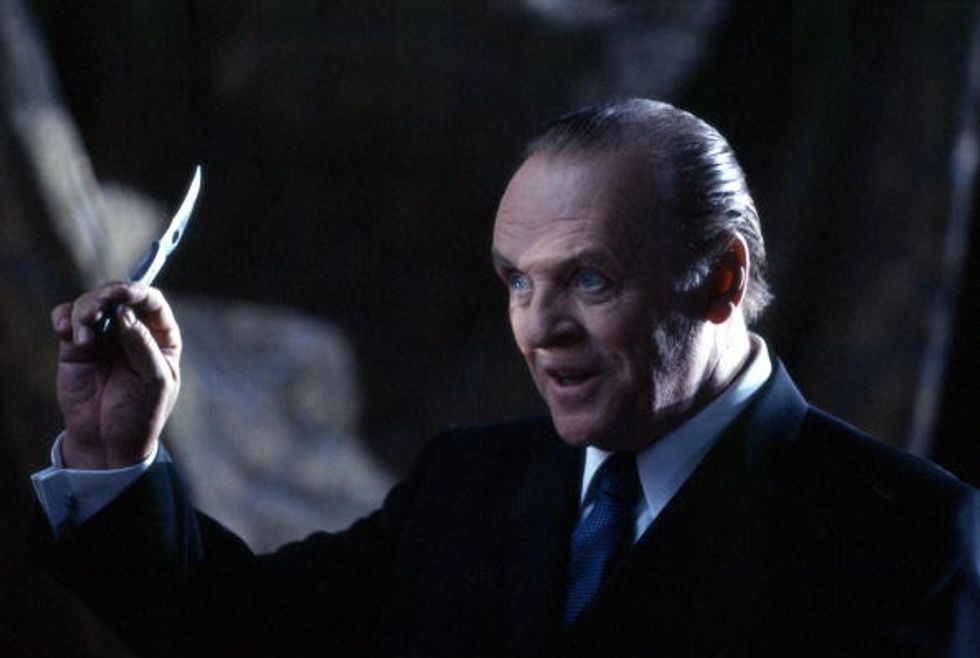 Actor Anthony Hopkins stars as Dr. Hannibal Lecter in the 2001 "Silence of the Lambs" follow-up film, "Hannibal." (Phil Bray/MGM Pictures/Universal Pictures/Dino DeLaurentiis)
Poznanski wrote a poem in 2014 for the arts journal "Meander" titled "Feast of Hannibal Lecter."
The poem includes the line, "Eat, dear — your love gives me strength."
Authorities believe that the suspect may have left Poland. Poznanski is listed on "Europe's most wanted" website and is wanted for murder and grievous bodily injury.
Officials consider Poznanski to be very dangerous. The murder investigation is ongoing.