Oklahoma City Thunder star Kevin Durant broke down in tears Thursday while discussing the loss of his coach's wife.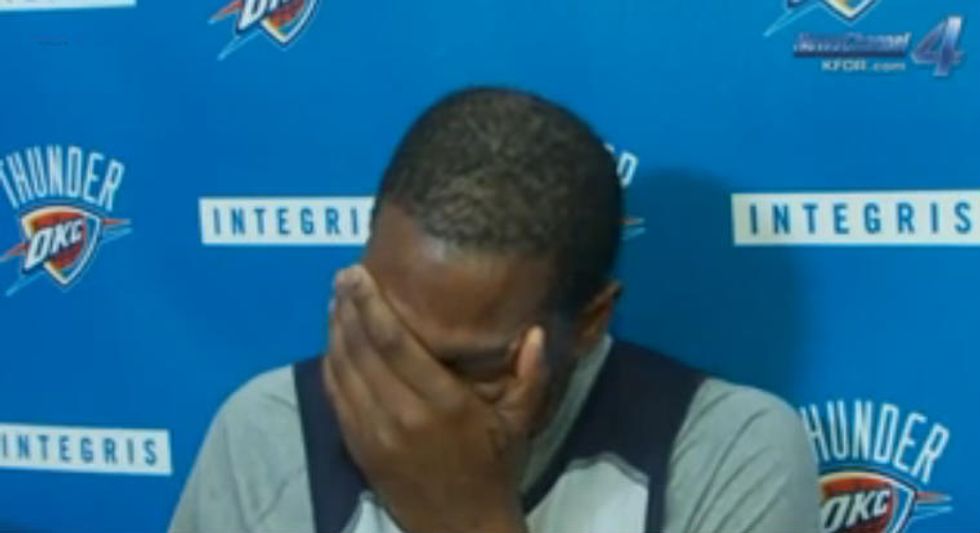 Kevin Durant (Image source: KFOR-TV)
Ingrid Williams, 44, died in a car accident earlier Tuesday evening, leaving behind her husband, Thunder assistant coach Monty Williams, and five children. Speaking with the media about the loss on Thursday, Thunder star Kevin Durant became emotional.
"I thought about what I was going to say, but I just love Coach Monty so much, man. I feel for him, man," Durant said, putting his face in the palm of his hand.
"And it's somebody we all love, I just don't understand...I'm sorry, excuse me," Durant said, before getting up.
Williams is in his first season as an assistant coach for the Thunder basketball team, having previously spent five years as head coach of the New Orleans Pelicans.
(H/T: KFOR-TV)
–