Actress Meryl Streep answered a reporter's question about race in the film industry by saying, "We're all Africans really."
According to the Associated Press, Streep, jury president for the Berlin International Film Festival, was asked by a reporter about diversity on the all-white panel and replied that she is dedicated to including people "of all genders, races, ethnicities, religions" in the industry.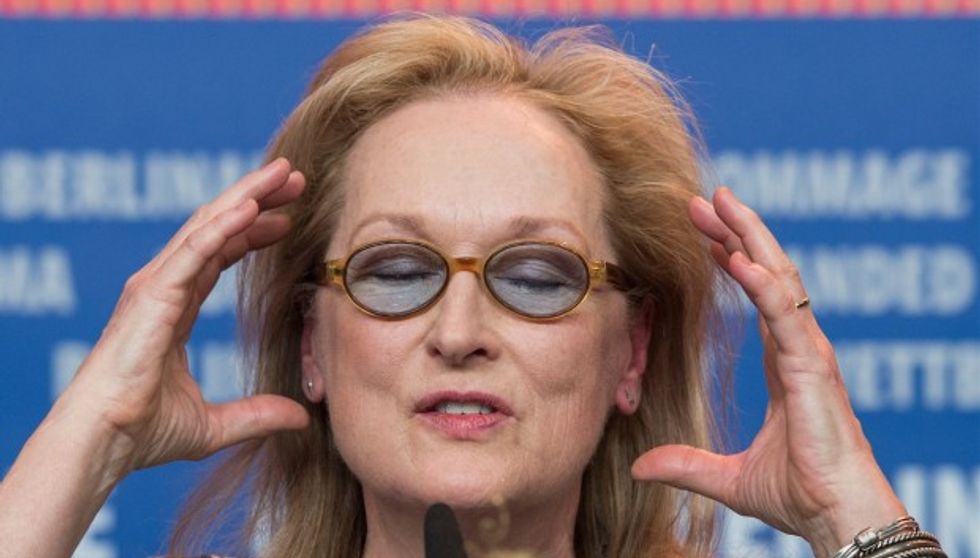 US actress and jury president of the Berlinale Film Festival Meryl Streep attends a press conference in Berlin on February 11, 2016. (Photo: JOHN MACDOUGALL/AFP/Getty Images)
She cited her own role on the jury – as well as the roles of her female colleagues - as proof of diversity.
"This jury is evidence that at least women are included and in fact dominate this jury, and that's an unusual situation in bodies of people who make decisions," Streep said. "So I think the Berlinale is ahead of the game."
Asked by an Egyptian reporter whether she could appreciate films from the Arab world, Streep replied, "I've played a lot of different people from a lot of different cultures."
"There is a core of humanity that travels right through every culture and, after all, we're all from Africa originally," she added. "Berliners, we're all Africans really."
The film industry has recently faced criticism about a lack of roles and awards for minorities. A group of actors have chosen to boycott the upcoming Academy Awards over the issue.