Oscar-winning actor Richard Dreyfuss received massive backlash from some of his left-wing peers after he attended a Ted Cruz rally several weeks ago.
The actor's son, Harry Dreyfuss was so infuriated that he wrote an article in defense of his famous father, which has since gained widespread attention.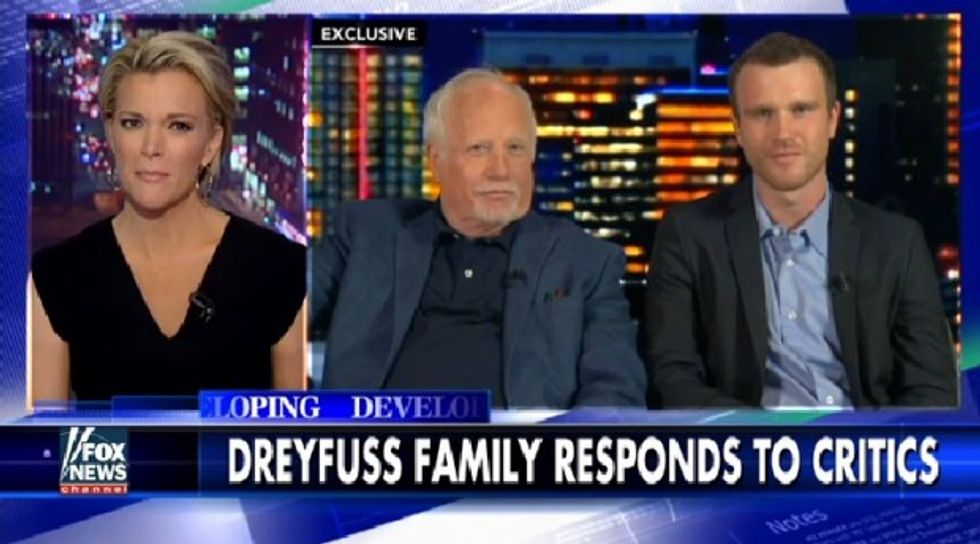 Image source: Fox News
The father and son appeared on Fox's "The Kelly File" Thursday evening to discuss the matter that has become the subject of such controversy.
Harry explained to host Megyn Kelly that he was vexed by the fact that his father was slammed so harshly for what he described as mere curiosity.
Harry shared that both Republicans and Democrats mistook his father's presence at the Cruz rally as an endorsement. On Thursday night's show, Dreyfuss clarified his actual thoughts concerning Cruz and his perception of the rally.
"I went to hear whether or not there'd be a difference between what I was hearing through the TV camera and live," Richard said. "What was disappointing was that there was no difference. They sounded equally kind of silly."
Dreyfuss explained that even though Cruz didn't impress him, he was happy nonetheless to see the Texas senator live.
Harry said that people on the left and the right are often guilty of jumping to conclusions and prematurely claiming certainty.
"When you're certain, that means that you can't learn anymore," Harry said. "We should all so highly exalt the ability to go and listen to someone that you disagree with."
Watch:
---
(H/T: Fox News)