Famed Christian singer Michael W. Smith recently appeared on The Church Boys podcast to discuss his new album, "Hymns II: Shine on Us" and to share some of the details of his personal faith journey.
Smith, who said that he became a Christian when he was just 10 years old, recalled the moment that he first understood the gospel message.
"I remember sitting with all my friends and just something happened. It was like an epiphany," the singer said. "A light bulb went off. Jesus really is who he said he was."
But that faith journey later briefly derailed, with Smith falling back into what he called a "crazy drug phase" — a four-year period in the late 1970s during which he said that he almost lost his life.
"I lost my way," he said. "Still, to this day, I can't believe I did that for four years and got deceived and almost died a couple of times."
Smith continued, "I should have been dead."
Listen to Smith discuss his story at the 30:00 mark below:
Subscribe to The Church Boys on iTunes
But he said that November of 1979 brought with it immense change that helped him to turn a corner, crediting his parents for praying and standing with him throughout the ordeal.
"I felt like the God of the universe just came down and laid on the floor with me," he said. "I knew I was going to lose my life if something didn't change. I was stuck."
Learn more about Smith's personal story here.
Smith, who has been a fixture in the Christian music industry for the past 33 years, also discussed the immense success that he has had in his career, while delving into some crazy fan stories.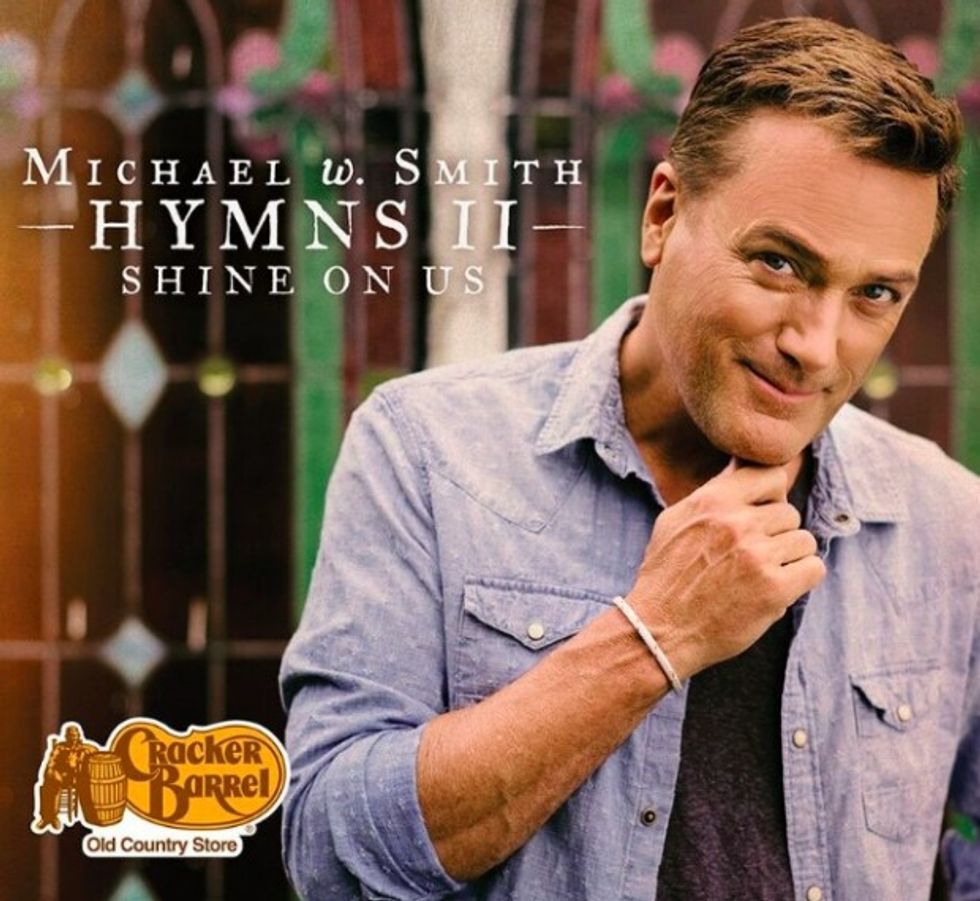 Michael W. Smith/Cracker Barrel
"I remember the girl who just — God told her that we're supposed to be married, and I'm going, 'I'm already married. I'm not sure that we serve the same God here,'" he said, expressing his shock. "Stuff like that."
He said that more recently, he and singer Amy Grant have toured together and he's seen messages on social media saying, "They look so good. They would make a great couple" — sentiments that have shocked him, considering that both Grant and Smith are married.
Smith's new album, "Hymns II: Shine on Us," is exclusively available through Cracker Barrel.