GREENVILLE, S.C. — Rep. Mark Sanford (R-S.C.) is expecting "sharp elbows" during Saturday night's Republican debate — the final debate before the decisive Republican primary.
"I suspect we'll see sharp elbows, we'll see some real compare and contrast, because if some of these campaigns don't make it now, they won't make it," Sanford told TheBlaze in an interview before heading to the debate.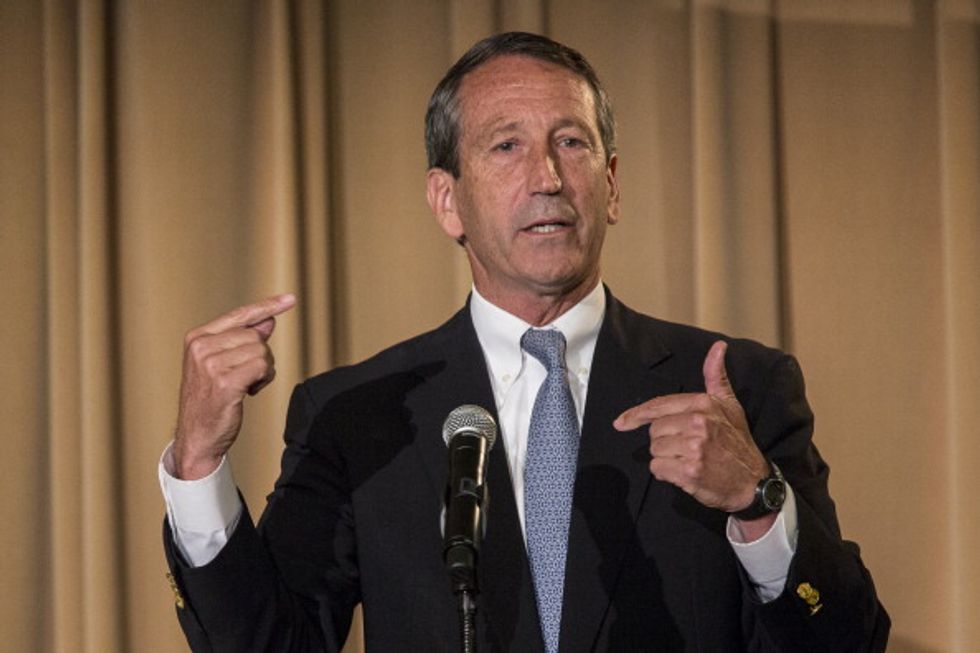 South Carolina Rep. Mark Sanford. (Photo by Richard Ellis/Getty Images)
CBS News' GOP debate at the Peace Center in downtown Greenville will feature just six candidates as the field of GOP presidential hopefuls slowly dwindles ahead of the state's primary Feb. 20.
"I think South Carolina tonight will again prove to be a bellwether for the state," Sanford added. "What comes here over the next week is going to be decisive in picking the next Republican nominee, and it's going to be interesting to watch tonight because it's just a couple train tickets out of South Carolina to the rest of the process."
Sanford served as governor of the Palmetto State from 2003 to 2011.
He has not made an endorsement yet — and might not until after the primary is finished. In fact, Sanford has said that he's "conflicted" about who exactly he should support.
According to Real Clear Politics' aggregated polling data, businessman Donald Trump leads among South Carolinians ahead of the debate with 35.7 percent. Trump is followed by Texas Sen. Ted Cruz, Florida Sen. Marco Rubio, former Florida Gov. Jeb Bush and Ohio Gov. John Kasich.
—