MADRID (TheBlaze/AP) — Protesters marched through Madrid and the southern Spanish city of Granada on Saturday calling for charges to be dropped against two puppeteers jailed for allegedly praising terrorism.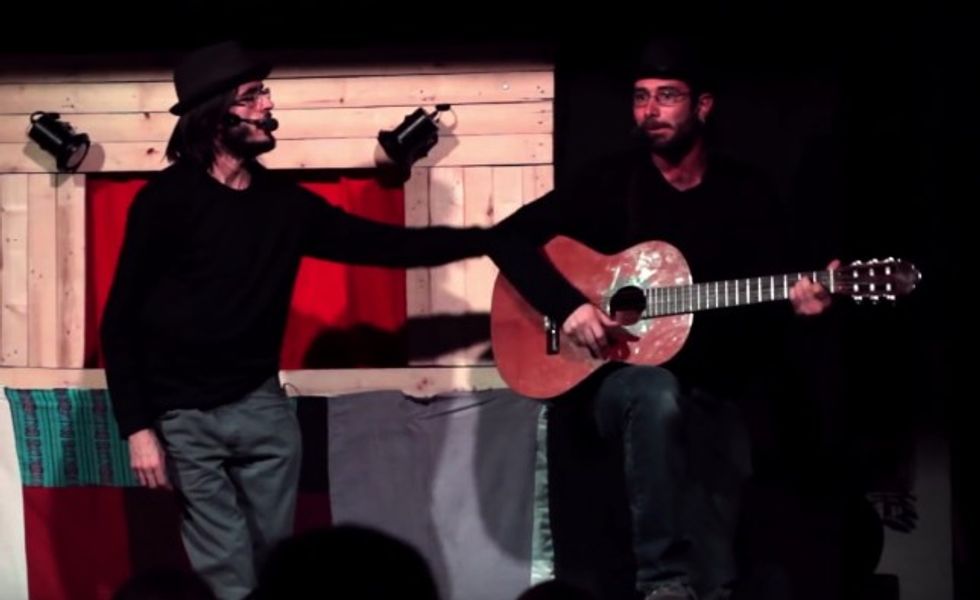 Image source: YouTube
The puppeteers — Alfonso Lazaro de la Fuente and Raul Garcia Perez, according to Fox News Latino — were detained without bail Feb. 6 for using a sign during a performance in Madrid saying "Long Live Alka ETA," a word-play reference to Spain's armed Basque group ETA and al-Qaida. A court released them Wednesday, but a judicial probe into their satirical show continues. Praising terrorism is a crime in Spain.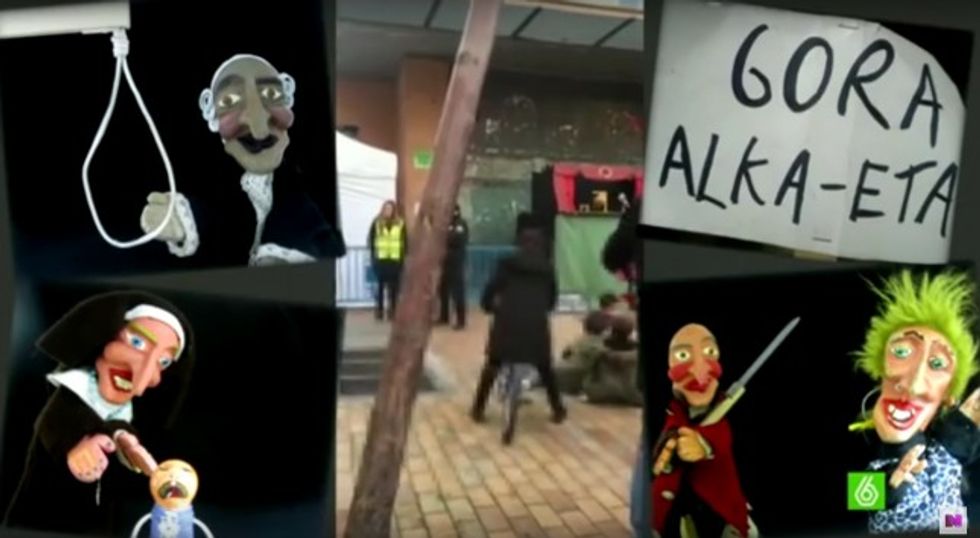 Image source: YouTube
More than 2,000 protesters marched through the rain from Madrid's downtown Puerta del Sol square to the Ministry of Justice carrying a gagged theatrical mask and placards demanding "Puppeteers' freedom."
Around 600 protesters in Granada carried posters saying "Acquittal for the puppeteers and freedom of speech" and "Release puppeteers without charge."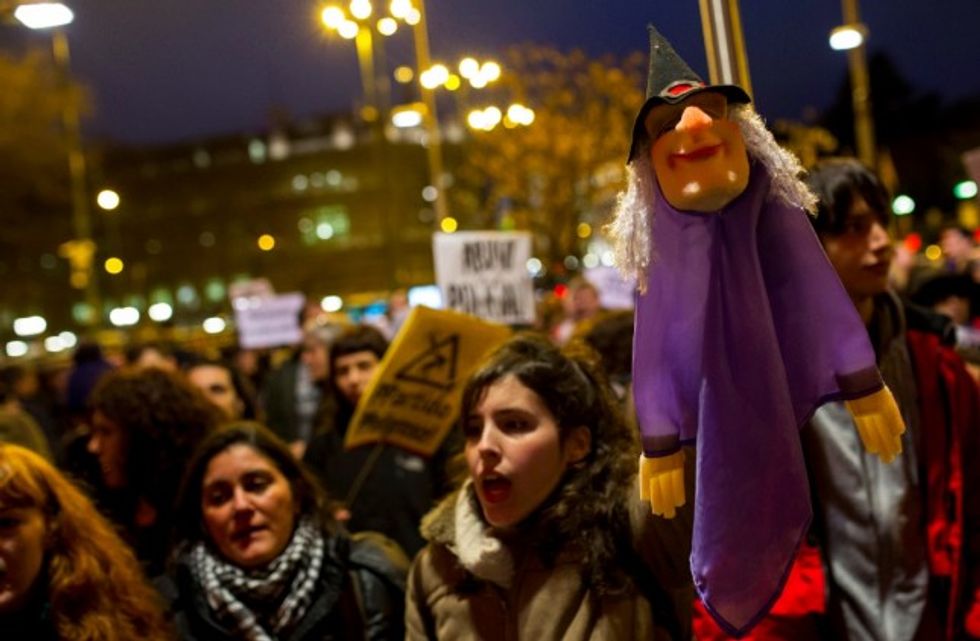 People, one of them holding a puppet, gather outside Madrid city hall in support of two puppeteers who were detained without bail last Friday for using a sign saying, "Long Live Alka ETA," in a word-play reference to Spain's armed Basque group ETA and Al Qaeda, in Madrid, Wednesday, Feb. 10, 2016. A Spanish court on Wednesday ordered the release of two puppeteers jailed since last week for allegedly praising terrorism in a controversial Carnival show funded with public money. (AP Photo/Francisco Seco)
The protests reflect growing public resentment to what some have described as punishment out of proportion to the alleged crime. A previous protest for the puppeteers was held Wednesday in Madrid.
The puppet show, funded by the city of Madrid, also showed the hanging of a judge in effigy and police beatings, prompting parents attending with children to complain.
Madrid Mayor Manuela Carmena has apologized to parents at the show but criticized the puppeteers' jailing as disproportionate. She also has launched an investigation into why city officials were unaware of the show's content and mistakenly advertised it as suitable for all ages.
The show had been commissioned as part of Carnival celebrations.