TORONTO (AP) — Count Eastern Conference All-Star guard Dwyane Wade among those still raving about Saturday night's dunk contest finale between eventual winner Zach LaVine and Aaron Gordon.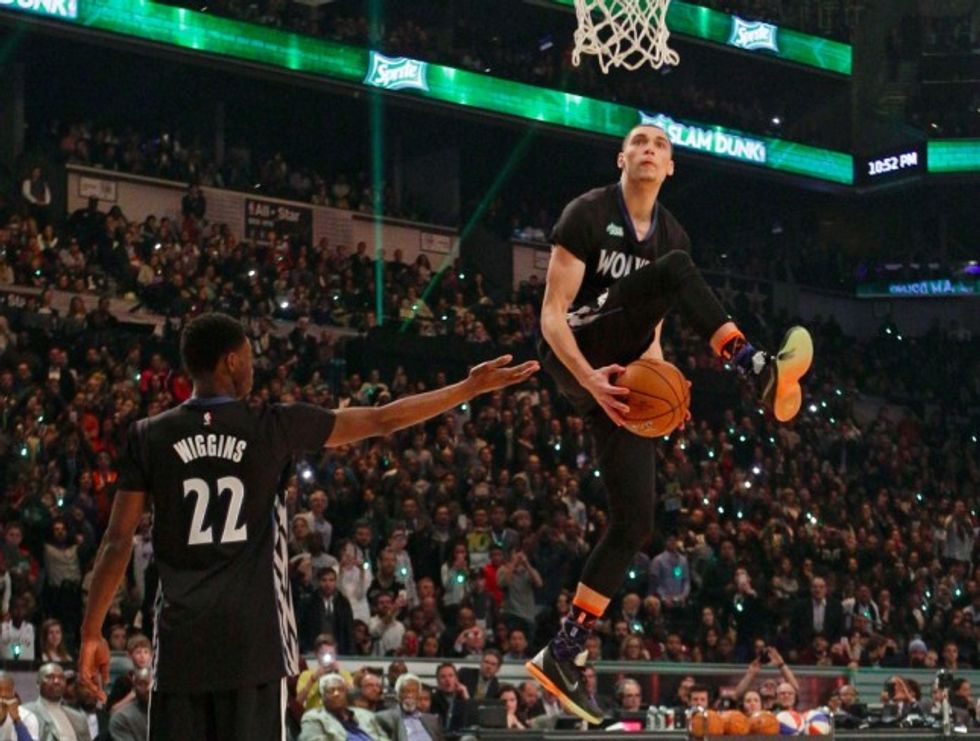 Minnesota Timberwolves' Zach LaVine, right, takes the ball from teammate Andrew Wiggins as he competes during the NBA All-Star Saturday Slam Dunk basketball contest Saturday, Feb. 14, 2015, in New York. (AP Photo/Frank Franklin II)
Wade says he heard plenty of people say that it was the best contest ever, and the Heat guard says, "I'm starting to think it was."
Wade was once a very explosive dunker, and says he couldn't even imagine how LaVine and Gordon came up with some of the dunks they executed on Saturday night. He says people will talk about that matchup for a long time.