Republican presidential candidate Texas Sen. Ted Cruz came out with a new campaign ad criticizing business mogul and fellow candidate Donald Trump on his shifting views on abortion.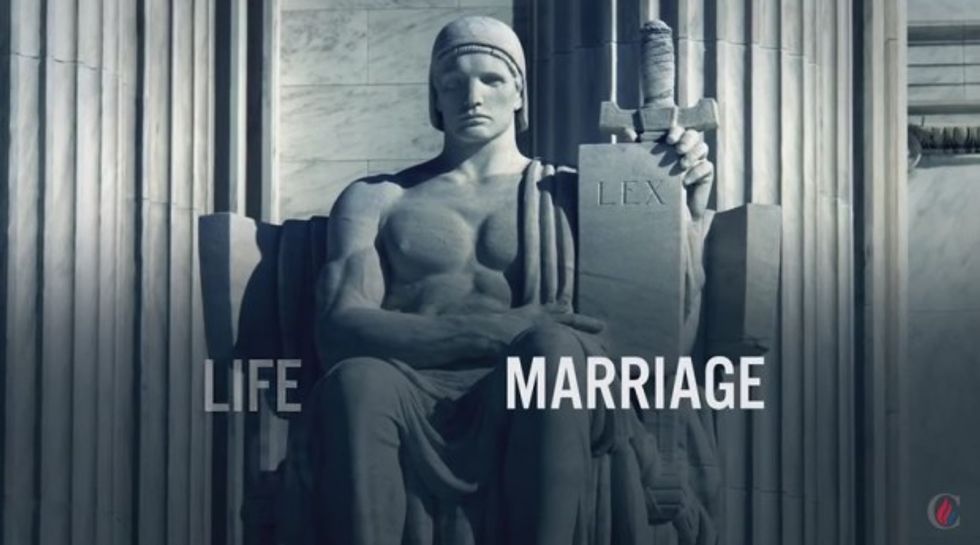 Image source: YouTube
The ad, which Cruz released to supporters Sunday evening, came just one day after the death of conservative Supreme Court Justice Antonin Scalia.
Though the ad, titled "Supreme Trust," doesn't directly address Scalia's passing, it alludes to the crucial decisions facing the Supreme Court within the coming months, such as the decision of whether to fund Planned Parenthood.
"Life, marriage, religious liberty, the Second Amendment. We're just one Supreme Court justice away from losing them it all," a narrator begins the ad.
The ad then cuts to a clip from a 1999 Trump interview on NBC's "Meet the Press" where Trump said he was "very pro-choice," though he hated "the concept of abortion."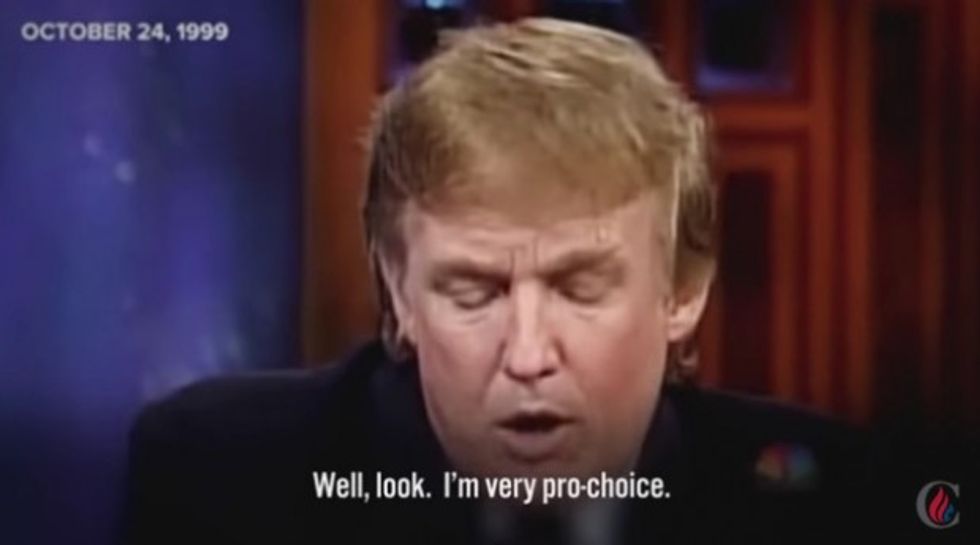 Image source: YouTube
Trump went on to state in that interview that he would not ban partial-birth abortion, saying, "I am pro-choice in every respect."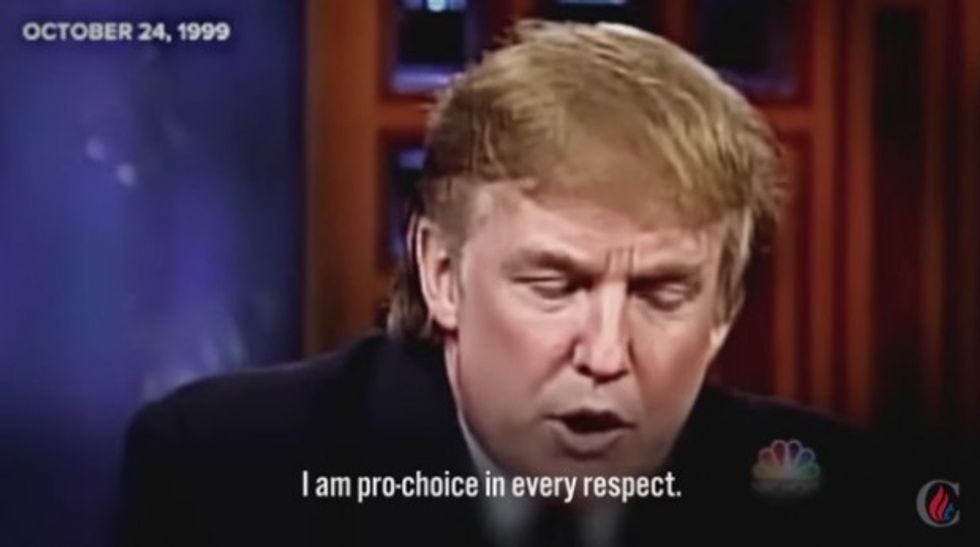 Image source: YouTube
Since then, Trump has asserted himself as a pro-life candidate. According to Cruz, however, voters can't trust Trump to champion conservative values.
In February 2011, Trump was again questioned about his position on abortion at that year's Conservative Political Action Conference. The businessman responded by saying the public "would be surprised" by his stance. In an interview with conservative commentator Laura Ingraham just before CPAC 2011 began, Trump said he identified as "pro-life."
Then, in an April 2011 interview, Trump explained the evolution of his thinking regarding abortion to CBN's David Brody:
One thing about me, I'm a very honorable guy. I'm pro-life, but I changed my view a number of years ago. One of the reasons I changed — one of the primary reasons — a friend of mine's wife was pregnant, in this case married.

She was pregnant, and he didn't really want the baby. And he was telling me the story. He was crying as he was telling me the story. He ends up having the baby, and the baby is the apple of his eye. It's the greatest thing that's ever happened to him.
Still, Cruz has asserted that voters "cannot trust Trump with these serious decisions."
Watch Cruz's new ad:
(H/T: LifeSite News)