Republican presidential hopeful Florida Sen. Marco Rubio received the endorsement of Kansas GOP Gov. Sam Brownback on Monday.
Brownback, a vocal opponent of abortion and taxpayer funding for Planned Parenthood, cited Rubio's "track record" on "protecting life" as a reason for his endorsement.
"Marco Rubio is a true conservative who can unite the party and defeat Hillary Clinton or Bernie Sanders in the fall," Brownback said in a statement. "In the past, conservatives have been forced to make a choice between their head and their hearts. This year, we are fortunate to not have to make that choice. Marco Rubio has a proven track record of protecting life, defending religious liberty, and undoing Obamacare. He will be a wonderful President, and I am proud to offer him my full support."
In his 2016 State of the State address, Brownback directed Kansas to bar taxpayer funds from going to Planned Parenthood "through our Medicaid program," and encouraged the legislature to send him a bill "that would enshrine this directive in state law."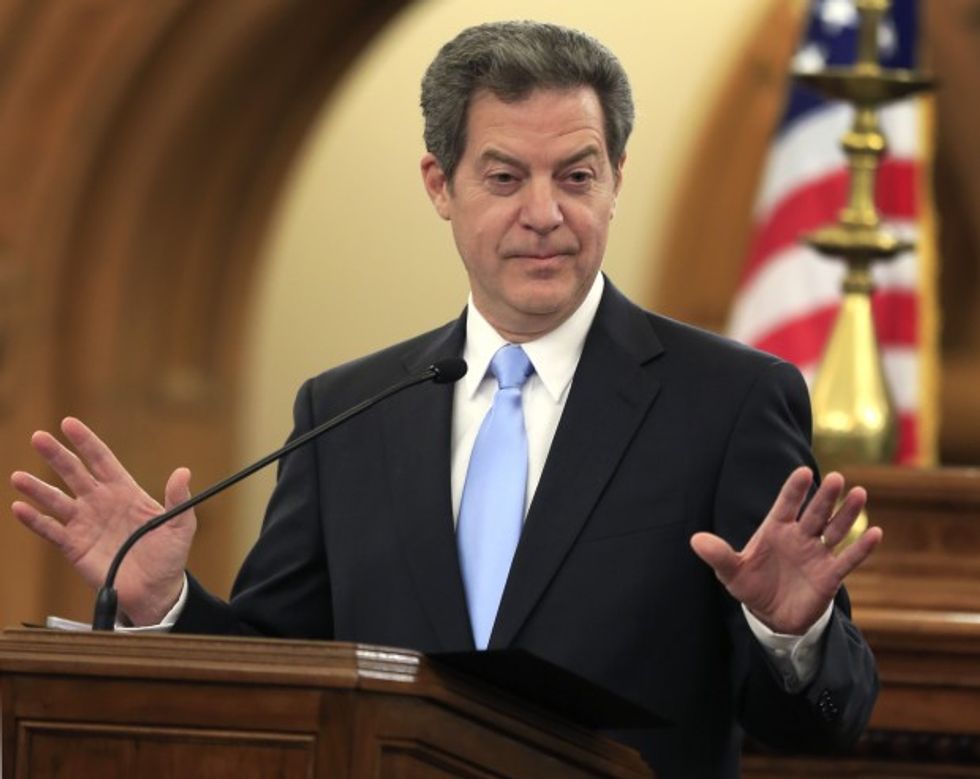 Kansas Gov. Sam Brownback delivers his State of the State address to a joint session of the legislature in Topeka, Kansas, Jan. 12. (AP Photo/Orlin Wagner)
Brownback has enacted numerous pro-life bills into law during his time in office, and was a recipient of the National Pro-Life Religious Council's National Pro-Life Recognition Award earlier this year.
The Kansas City Star characterized Brownback's decision as "a mild surprise" given that "Sen. Ted Cruz of Texas is a favorite of many religious conservatives like Brownback."
Brownback's endorsement of Rubio follows Cruz's claim that Rubio "didn't want to use Congressional constitutional authority to defund Planned Parenthood" — a claim Rubio and his campaign strongly denied.
Another governor who has endorsed Rubio - former Louisiana Gov. Bobby Jindal – contested Cruz's claim in a statement.
"Ted Cruz stood in front of hundreds of pro-life Christians and lied about Marco Rubio," Jindal said. "Marco has always been passionately committed to the pro-life cause and has repeatedly voted to defund Planned Parenthood. Instead of working to unite conservatives to defund Planned Parenthood, Cruz is using the issue as a political weapon. I expect Democrats like Hillary Clinton to falsely attack conservatives over the sanctity of life, but I expected more from Ted Cruz."
On Monday, the Cruz campaign shifted gears, releasing an ad criticizing Donald Trump's changing position on abortion in light of the death of Supreme Court Justice Antonin Scalia.
During the GOP debate Saturday, Trump said that Planned Parenthood "does do wonderful things but not as it relates to abortion," adding "there are wonderful things having to do with women's health."
Jeremy Adler, a spokesman for the Rubio campaign, said in a statement, "Just like Gov. Brownback, Marco has consistently defended life, small government and free enterprise throughout his career in public service."
"We are honored to have earned the governor's endorsement," Adler added.
Brownback has served as governor of Kansas since 2011. Prior to his election as governor, he served in the House and Senate. He unsuccessfully sought the Republican nomination for president in 2008.