The flames of controversy were fanned when the faithful took to Twitter late last week to offer up prayers for famed evolutionary biologist Richard Dawkins after he suffered a "minor stroke," with the Church of England finding itself fielding attacks for its own simple statement.
The church, which is the worldwide head of the Anglican Communion, tweeted well-wishes for Dawkins, 74, and his family on Friday night, writing, "Prayers for Prof Dawkins and his family."
That message apparently created such a firestorm that the Rev. Arun Arora, communications director for the Archbishop Council — one of the governing bodies of the Church of England — penned a Tumblr post responding to the controversy.
Prayers for Prof Dawkins and his family https://t.co/KxBBkBrECk

— The Church of England (@The Church of England) 1455310606.0
"The tweet was a prayer," he wrote. "Nothing controversial in that."
Despite intending no ill will in sending the tweet, Arora said that a row quickly unfolded, with some claiming that the Church of England was "trolling" Dawkins over his illness. In the end, Arora said that the reactions made it apparent that there is profound confusion prayer.
"What is clear in some of the responses is a misunderstanding of what prayer is, who does it and who it is for," he wrote, going on to offer up a lesson about the power of invocations.
"Prayer is for everyone," Arora wrote. "Some of the twitter reaction assumed that Christians only pray for other Christians. In fact Christians pray for all kinds of people. They pray for their friends and families. They pray for their community."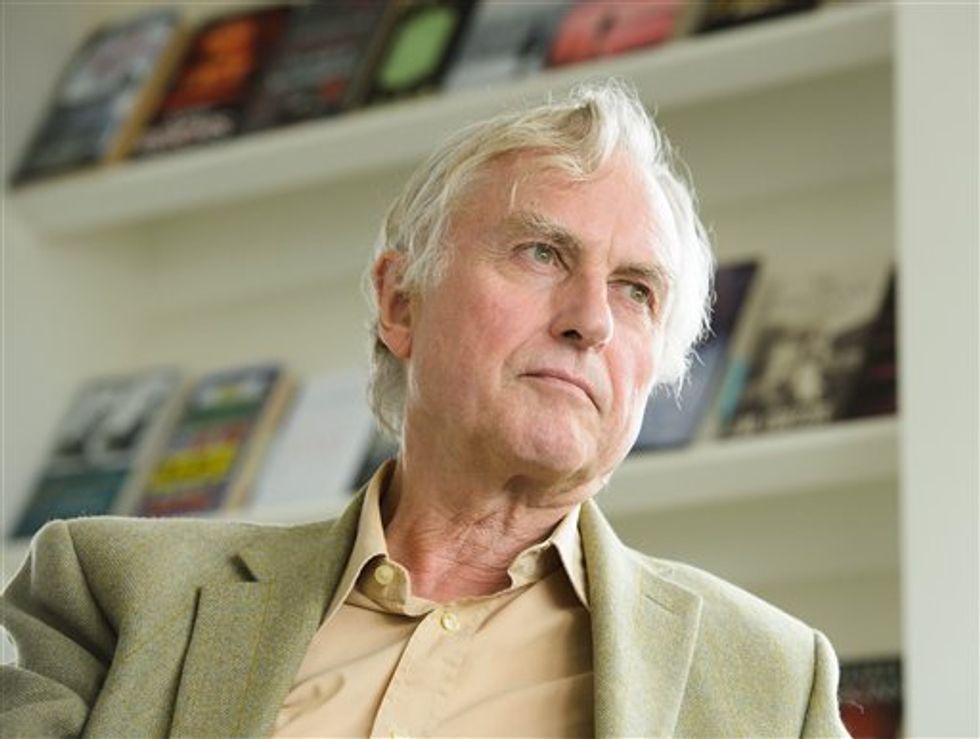 Professor Richard Dawkins, ethologist, evolutionary biologist and author of books including The God Delusion and The Selfish Gene, is seen at Random House, London, on Wednesday, August 14th,2013. (Fiona Hanson/AP)
He continued, "They pray for the Government (of whatever persuasion). They pray for terrorists, kidnappers, hostage takers. They pray for criminals as well as giving thanks for saints. Poets write poetry, musicians play music, Christians pray. And they love."
Arora went on to cite Jesus' words in Matthew 5 that call on Christians to love their enemies and pray even for those who persecute them, concluding the post by saying that he will pray for Dawkins and that other Christians should as well.
As for Dawkins, the biologist, who is recovering at home in the U.K., released a recording on Saturday that detailed his stroke as well as his recovery. Listen to his explanation of what unfolded below:
"I've been having chronic blood pressure problems for a while ... the doctors asked me whether I'd been suffering from stress and I had to say, 'Yes I had,'" Dawkins said. "They keep advising me not to get involved in controversy and I'm afraid I had to tell them that not getting involved in controversies is one of those things I'm not particularly talented at."
(H/T: Huffington Post)