Medal of Honor recipient Sgt. Dakota Meyer endorsed Ted Cruz for president today, the Cruz campaign announced.
The endorsement comes as Cruz seeks to beef up his military credentials in South Carolina — a state where 12 percent of the overall population is made up of veterans.
The Texas senator gave a detailed speech this morning on the deck of the U.S.S. Yorktown in Mt. Pleasant, S.C., outlining plans to reduce bureaucracy and focus on the tip of the spear rather than the support structures and personnel that he argues weigh the Pentagon down.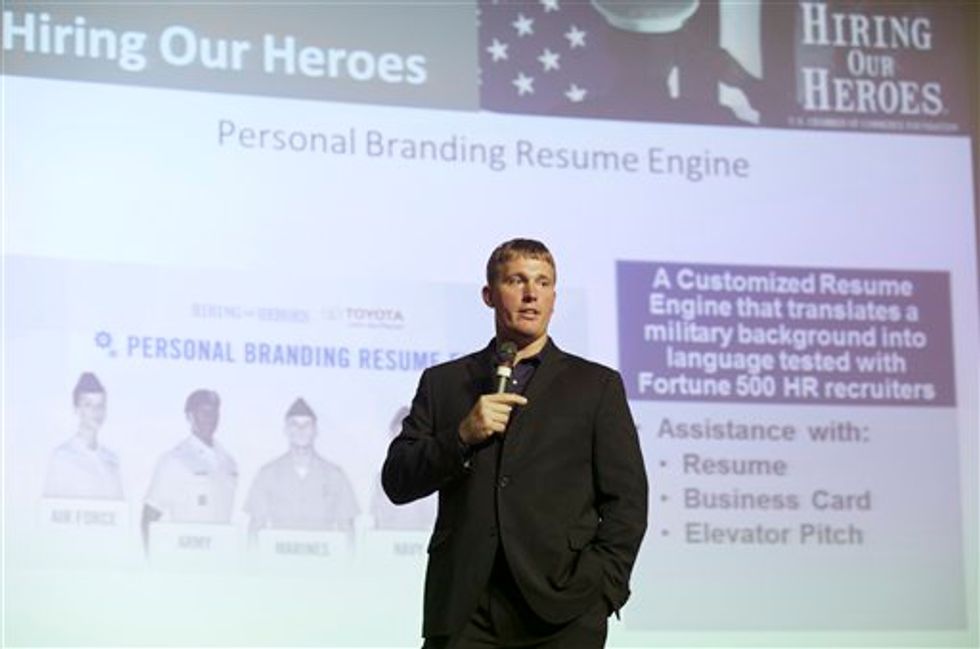 Medal of Honor recipient Sgt. Dakota Meyer speaks at a 2014 event. (Stephen Brashear/AP Images)
Meyer, a Marine, was awarded the highest possible U.S. military decoration in September 2011 for being injured by enemy shrapnel while saving the lives of fellow servicemembers in Afghanistan.
He'll join Cruz on the trail Tuesday for several events, the campaign announced.
"In these dangerous times we need a strong, principled conservative in the White House," Meyer said in a statement. "We need a Commander-in-Chief who works with our allies and makes it known that certain actions against the United States and its allies will not be tolerated. ... Ted is ready to led this country – and I look forward to [helping unite] conservatives and veterans behind this campaign."
—
Follow the author of this story on Twitter and Facebook:
[facebook //www.facebook.com/plugins/like.php?href=