Police in Nevada say a man armed with a 12-inch knife was shot in the face by an armed homeowner after trying to break in through the doggie door.
Nicole Slokken, who lives next door, said her neighbor's "brave" move just might have saved her own life.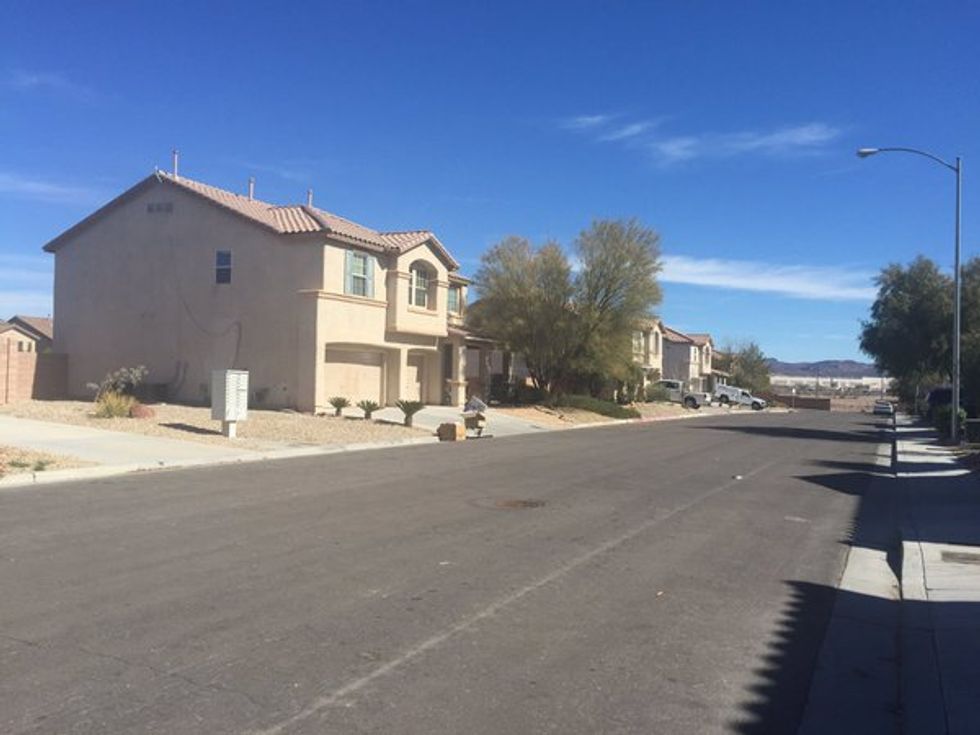 Image source: Twitter @AntonioNews3LV
"I think it was very brave," Slokken told KSNV-TV. "I'm glad he did it. It made me feel better — that he's armed."
Slokken said she received a knock from the intruder right before he was shot. Her neighbor saw the man knocking and called her to ask if everything was alright.
"She said, 'Are you OK? Are you OK? Someone is trying to kick down your door.' I said, 'Oh my gosh!'"
Caroline Galanza, 77, who also lives in the neighborhood, said the incident shocked her so much that it was hard for her to eat the next day.
"It was really, really scary," Galanza told KSNV.
According to police, the alleged home invader has recovered and is now behind bars. His name was not reported.
Slokken said that afterward, a detective told her how important it might have been that her neighbor was armed, pointing out the outcome could have been much different.
Slokken said, "The detective told me the neighbor very well could have saved our lives."
(H/T: KSNV-TV)