A Kansas woman pregnant with twins recently discovered the news no mother wants to hear: One of her children, she was told, will not make it. But an image captured on a sonogram camera of her unborn twins holding hands in the womb has served to comfort her family during this difficult time.
Doctors told Brittani and Ian McIntire that their unborn son, Mason, had a hole in his heart and a deformed brain, KWCH-TV reported. Since then, every doctor's appointment has meant more bad news for the couple, until recently, when the precious moment was captured on sonogram.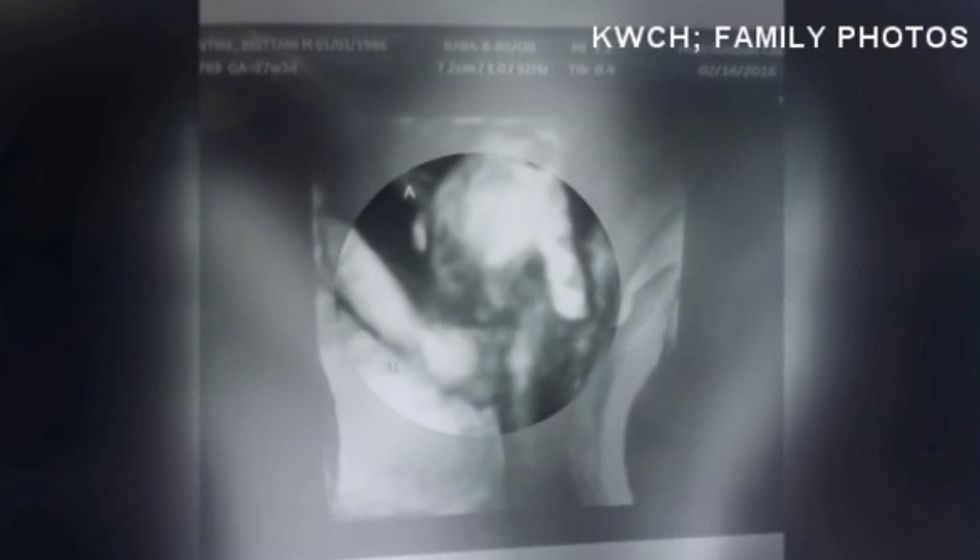 Image source: KWCH-TV
"We didn't really see much," Brittani told KWCH-TV. "She said there's his hand and there's her hand, and it looks like they're holding hands."
In the photo, Mason, on the left, has his little hand wrapped around the finger of his healthy twin sister, Madilyn.
"Most twins when she's trying to take pictures and stuff, they're kicking each other and hitting each other," Brittani said. "and she said with our twins, it seems like she was very protective over him."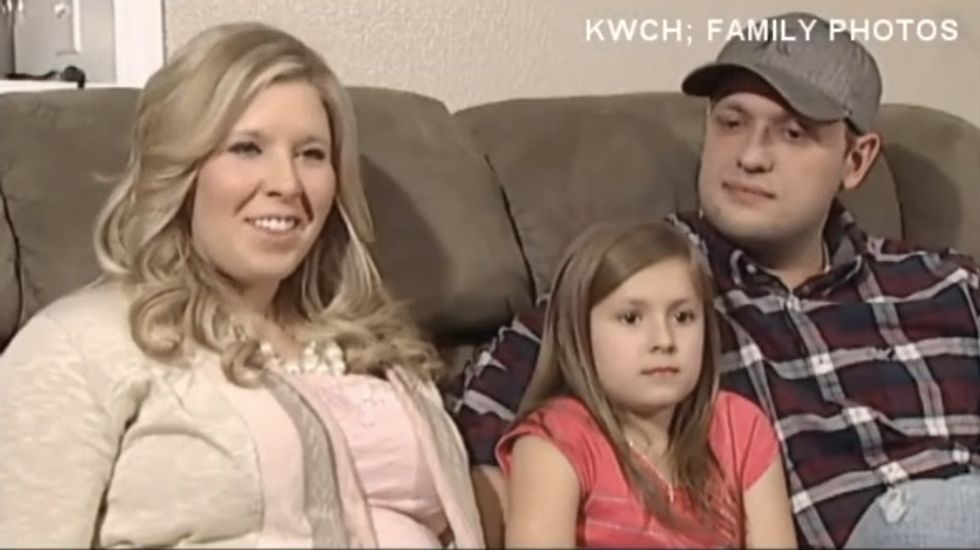 Image source: KWCH-TV
The couple shared that the image has served to ease their pain following the devastating news.
"We know we have a piece of them together that will last forever, and it's special to have," Ian said of the photo.
"It's just nice with everything going on I know I'm holding him, I'm carrying him but I just want to be there for him, and she's the only one who can actually be there and holding onto him through it, and so it's comforting to know that if he does pass, he won't be alone," Brittani said.
The McIntires shared that their faith has enabled them to remain hopeful during a seemingly unbearable time.
"We're still going to trust in God that no matter what, he's been a blessing and if he makes it then it's a huge testimony to what God can do," Brittani shared. "And if he doesn't then we have a special angel watching over us."
(H/T: KWCH-TV)