If you were two minutes late tuning into Wednesday's "The Tonight Show With Jimmy Fallon," you might have initially thought NBC was running an old episode with Jay Leno as host. It was, in fact, a new show with the former late night TV host "tagging in" and taking over after Fallon "pulled something" during the first 10 seconds of his monologue.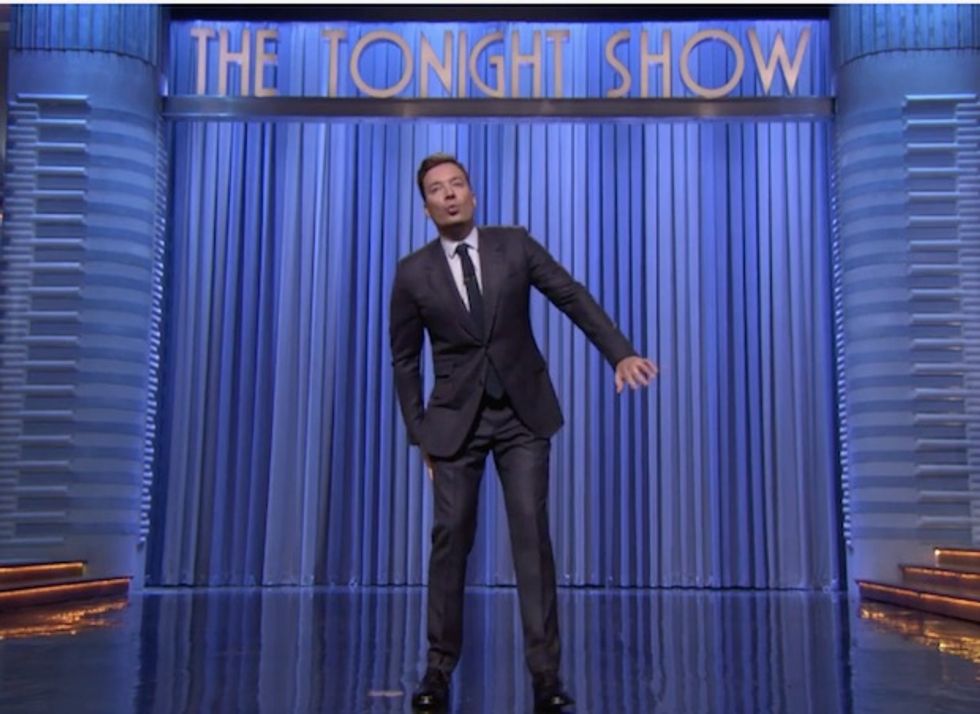 Image source: YouTube
After swapping places with the "injured" Fallon, Leno did not miss a beat, delivering a monologue and displaying the same comedic timing he brought to NBC late night for 22 seasons.
The veteran stand-up comic even had to deal with a joke that seemed to fall flat. After delivering a line about Ted Cruz that received a few "oohs" and boos, Leno responded with, "I don't care, they can't fire me."
Leno deftly weaved from politics to climate change and was eventually joined by Fallon for a round of "How hot is it?" global warming jokes.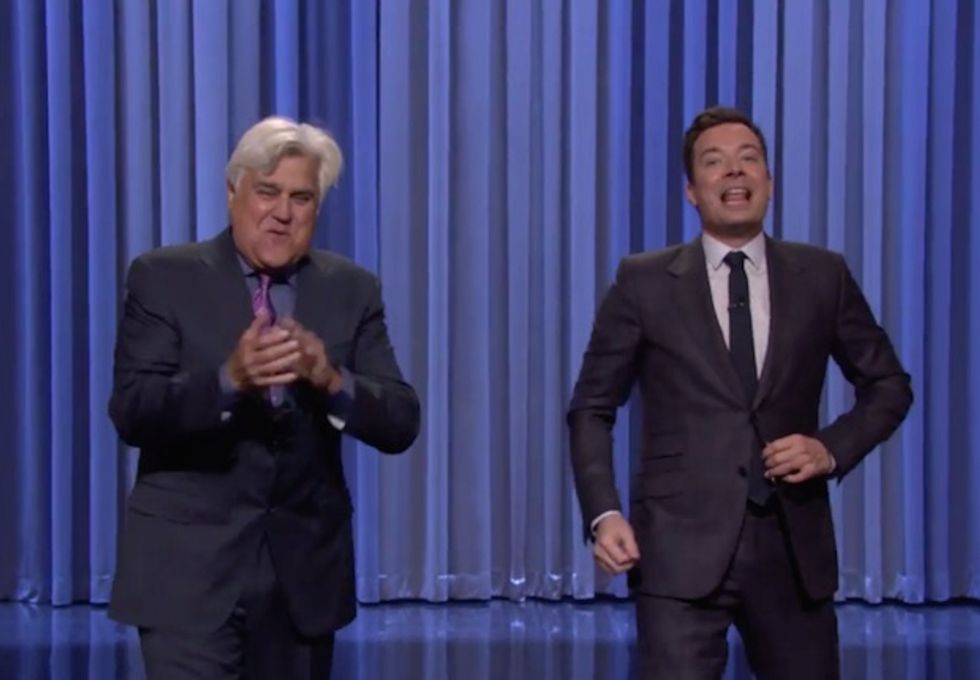 Image source: YouTube
Watch Leno deliver the monologue.
—
Follow the author of this story on Twitter and Facebook: