A 17-year-old girl seen on a viral video beating up a boy from a neighboring California high school is facing battery charges — but the bigger story might be what led to the violent altercation.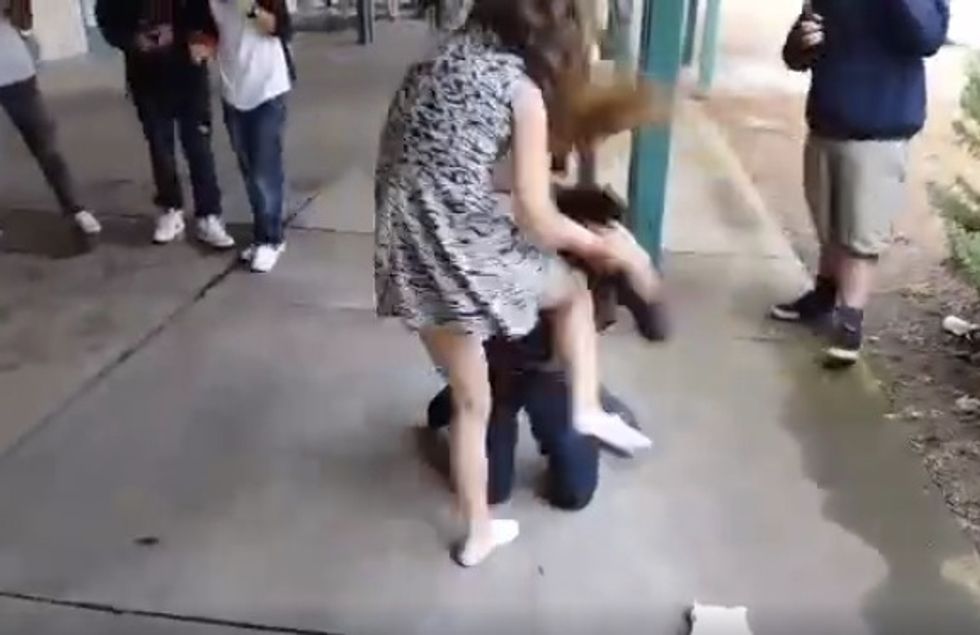 Image source: Facebook
Students told KGO-TV that the boy — from Sonoma Valley High where the video was recorded — made comments on the girl's Facebook page she didn't like. The girl — from Creekside Alternative High School, which shares a campus with Sonoma Valley — reportedly confronted the boy last Thursday. He then threw water at her, students said, and then the fighting commenced.
The clip, captured in front of a crowd of hollering students, showed the girl taking the boy to the ground in front of a classroom, kneeing him twice in the face and smashing her body into his.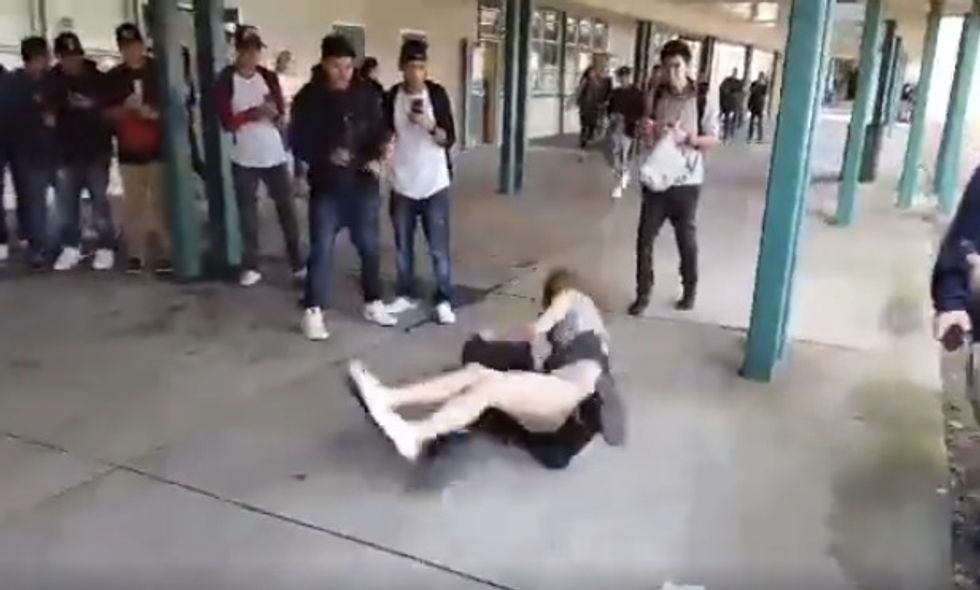 Image source: Facebook
Just as the girl got up and ran away, a woman — presumably a teacher — yelled "Get that girl! Right now! Who is that girl? Get her!" and ran after her. The crowd's loudest hollering took place after the girl got away.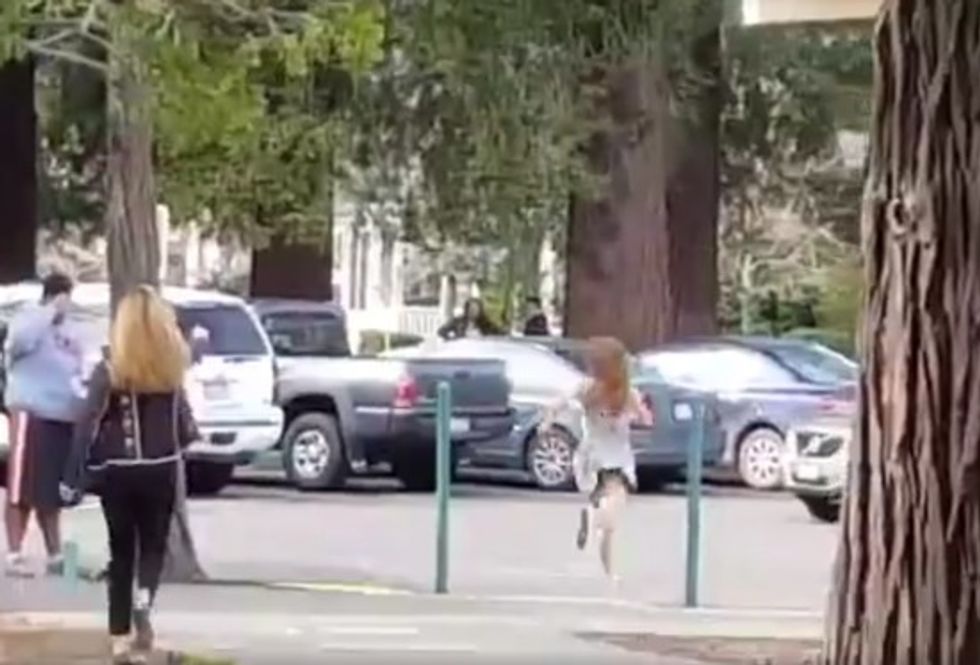 Image source: Facebook
Here's the video:
GIRL BEATING UP BOY!#fight

Posted by Kit Dale on Sunday, February 14, 2016
A big reason the video went viral is because Australian martial artist Kit Dale posted it to his Facebook page on Feb. 14 — where it's been viewed nearly 15 million times as of Thursday afternoon — after he saw it on the page of a student who witnessed the altercation.
Dale said he was bullied as a teen, KGO reported, and the clip resonated with him.
"I always encourage people to learn martial arts to one, have the confidence to walk away so it doesn't affect you," Dale added, KGO said, "but if it does and you don't have anywhere to back away, sometimes you're going to need that to protect yourself."
Facebook refused to remove the clip despite a school district request.
While the district also acknowledged the fight began over an online post that upset the girl, KGO reported, the district also sent a letter to parents Tuesday saying that "comments were posted about the incident containing inaccurate information and by persons not having firsthand knowledge." The district didn't explain what information was inaccurate, the station said.
The girl will be charged with one count of battery on school grounds and will be referred to the Sonoma Valley Youth and Family Services program, KGO said. If she refuses, the station added, she'll go before the Sonoma County Juvenile Court.
(H/T: IJ Review)