Republican frontrunner Donald Trump appeared on CNN's "State of the Union" Sunday morning, along with candidates Marco Rubio, Ted Cruz, Hillary Clinton and Bernie Sanders.
Confident as ever after winning the South Carolina primary, Trump predicted that the final two candidates would be Clinton and himself.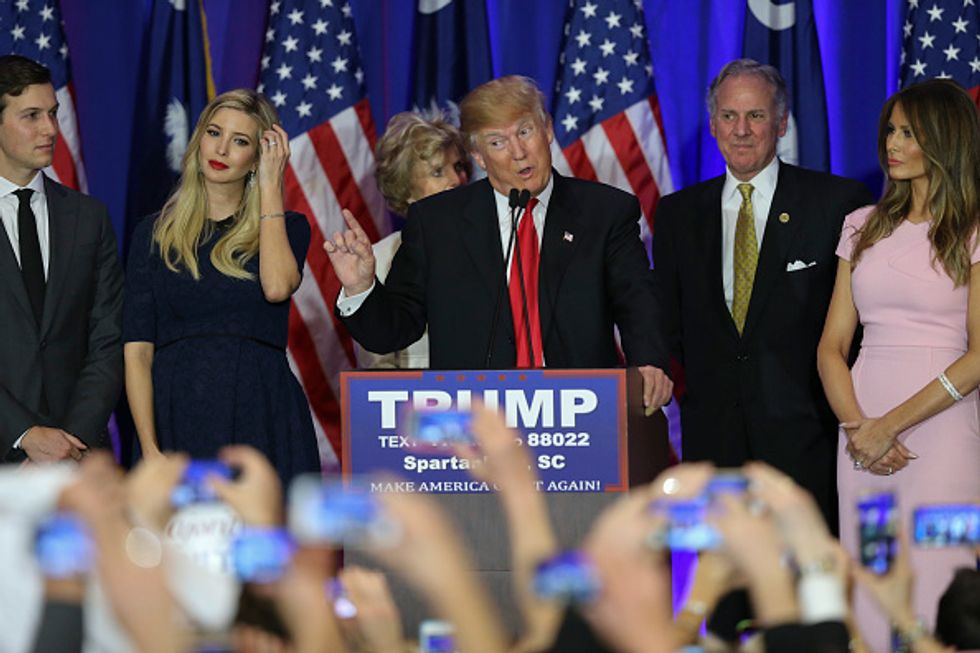 Republican presidential candidate Donald Trump speaks at his election night party February 20, 2016 in Spartanburg, South Carolina. (Photo by Spencer Platt/Getty Images)
"I mean, frankly, if she gets indicted that's the only way she's gonna be stopped," he said.
Trump told CNN's Jake Tapper that he expects to win states that Republicans "don't even think of," like Michigan and New York.
"I think it'll be the greatest voter turnout in history," he said. "I mean, if it's Hillary against me, that's gonna be a tremendous turnout."
"I'm gonna win places like Michigan that the Republicans can't even think of," Trump added.
"I will have a chance of winning New York," he continued. "If I win New York, the election's over, okay, from an electoral college standpoint."
Watch:
.@realDonaldTrump predicts "greatest voter turnout in history" https://t.co/vdq9ReLcOe #CNNSOTU https://t.co/IItKj822ov

— CNN Politics (@CNNPolitics) February 21, 2016