Republican presidential hopeful Texas Sen. Ted Cruz has asked his communications director to resign, the candidate said Monday.
Rick Tyler, national spokesman for the Cruz campaign, had posted an inaccurate story about Cruz's 2016 rival Florida Sen. Marco Rubio on Facebook.
The story included video of a run-in between Rubio, a Cruz staffer and Cruz's father Rafael Cruz in the lobby of a hotel. The Cruz aide was reading the Bible, and the video misquoted Rubio as saying that there are "not many answers in it."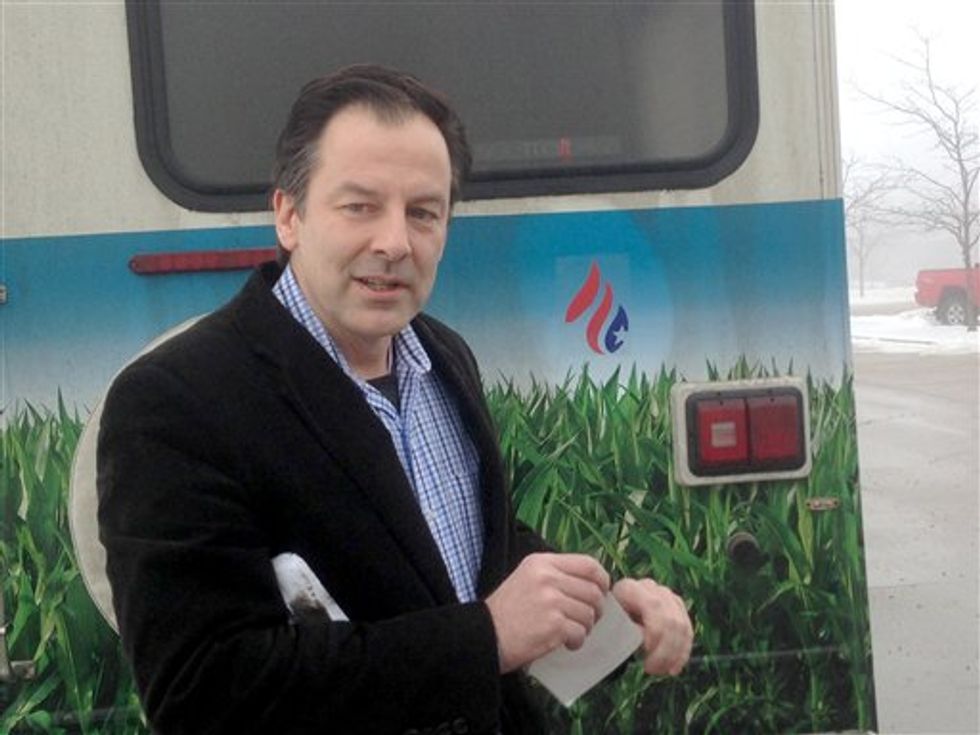 Rick Tyler talks to reporters in Storm Lake, Iowa. (AP/Scott Bauer)
But the staffer later reported that Rubio had made a "friendly and appropriate remark."
Early Monday morning, Tyler apologized for passing the story along without checking it out.
Cruz told reporters Monday in Las Vegas that Tyler is a "good man" whose "error in judgment" caused him to ask for the spokesman's resignation.
The candidate added that the news story was false, but even if it was true, questioning another candidate's faith is out of line in his campaign.
"I have made clear in this campaign that we will conduct this campaign with the very highest standards of integrity," Cruz said. "That has been how we've conducted it from day one. It is why when other campaigns attack us personally, impugn my integrity or my character, I don't respond in kind. None of you have heard me throw the kind of insults at Marco Rubio that he throws at me every single day. If other candidates choose to go into the gutter, we will not do the same."
.@tedcruz says he's asked his communications director, @rickwtyler, to resign https://t.co/6OZtrfIwim https://t.co/Ey0SD7ukBu

— CNN Politics (@CNN Politics) 1456173645.0
The staffing change comes as Cruz's campaign is increasingly being accused of "dirty tricks" by Republican rivals like Rubio, front-runner Donald Trump and neurosurgeon Ben Carson.
—
Follow the author of this story on Twitter and Facebook:
[facebook //www.facebook.com/plugins/like.php?href=