Just three short days before conservative author Ben Shapiro was set to deliver a speech on diversity at California State University, Los Angeles, the school's president canned the lecture, saying the university needed to organize a more "inclusive" event.
The lecture, titled "When Diversity Becomes a Problem," was scheduled for Thursday, Feb. 25, and was going to focus on trigger warnings and microaggressions.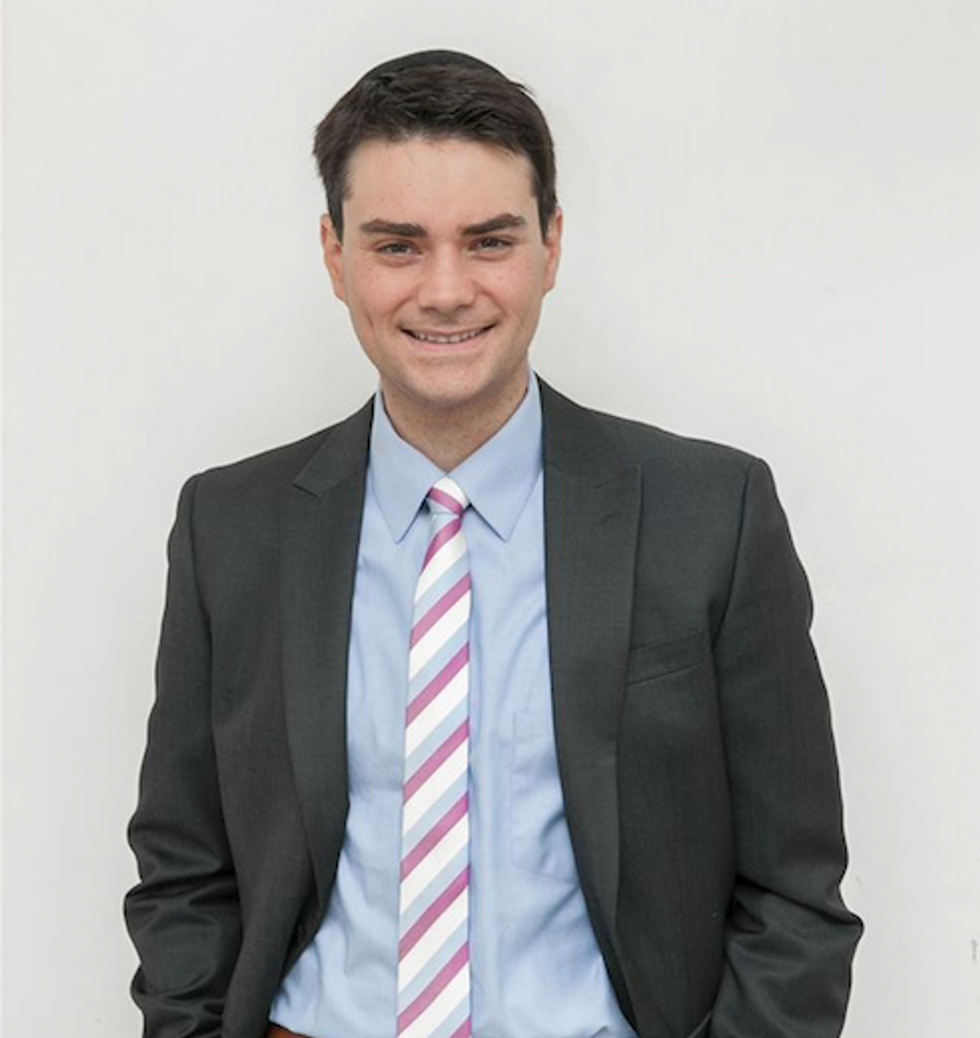 Ben Shapiro (Image via Facebook/Ben Shapiro)
"After careful consideration, I have decided that it will be best for our campus community if we reschedule Ben Shapiro's appearance for a later date, so that we can arrange for him to appear as part of a group of speakers with differing viewpoints on diversity," CSULA President William Covino wrote in an email to the college's Young America's Foundation (YAF) chapter, who was hosting the event.
Covino went on to write that a diverse panel of speakers would "better represent" the university's "dedication to the free exchange of ideas and the value of considering multiple viewpoints."
"This is ridiculous. We spent months planning this event. I thought CSULA would be fine with a 'diverse' viewpoint, but instead its caving into leftist demands, forsaking free speech," Mark Kahanding, chair of CSULA's YAF chapter, told TheBlaze.
However, the cancellation does not seem to be deterring the YAF or Shapiro from appearing at the previously scheduled lecture time. In fact, it seemed to have only bolstered Shapiro's resolve.
"The campus fascists have taken over," Shapiro told Breitbart News. "I pay taxes in the state of California; I'm paying for these whiny children to be indoctrinated by radical leftists. For CSULA to pretend that they're trying to provide balance isn't just stupid, it's insultingly stupid."
Shapiro went on to describe the university's administrators as "jackbooted thugs," promising to show up Thursday regardless of the cancellation.
"I'll be there on Thursday. See you there, snowflakes," Shapiro said.
In a statement, the YAF said it "fully intends" to hold the event, which was scheduled to be part of the YAF's Fred R. Allen lecture series, due to the university's "dire need for ideological diversity." The YAF said it is prepared to take legal action "if the school fails to recognize these students' rights."
Additionally, the YAF noted the fact that the public college has frequently hosted liberal speakers without offering a conservative counterbalance. In the past, CSULA has hosted Dr. Cornel West, who addressed "Post Racialism," among others. And on Wednesday, Angela Davis and Tim Wise will deliver a lecture titled "Exploring Whiteness."
"Balance at CSULA only runs one way," Shapiro argued. "This event obviously threatens the feelings of the precious snowflakes at the university. Tough."
CSULA students have reportedly said the event poses a "threat to their lives" and is "damaging to their mental health."
This development comes after Shapiro's lecture was twice approved by the student budget board. Also, CSULA professor Robert Weide made headlines last month for threatening to wrestle students who sponsored an event with Shapiro and referred to those who supported the event as "white supremacists."
TheBlaze's Kaitlyn Schallhorn contributed to this report.
—
Follow the author of this story on Twitter: