Businessman Donald Trump sailed to an easy victory and won the Nevada caucus Tuesday night.
With approximately 21 percent reporting, Trump had 45 percent of the vote. Meanwhile, Marco Rubio and Ted Cruz were locked in a battle for second place.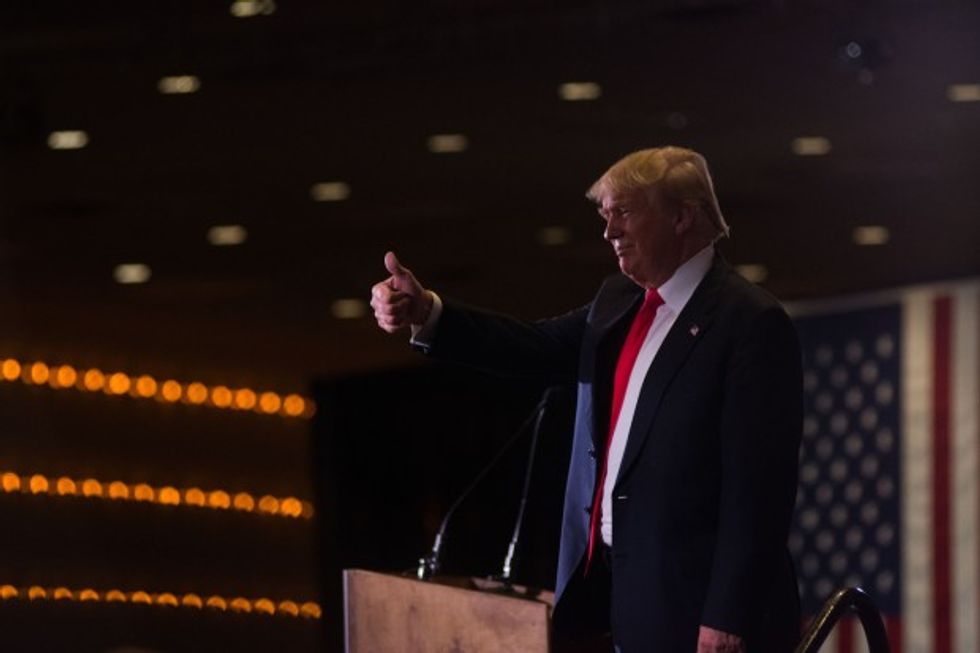 David Calvert/Getty Images
Trump held a double-digit lead over his Republican rivals as he headed into the Nevada caucus, according to the latest five polls out of the state.
Nevada marks the third straight win for Trump. He won South Carolina on Saturday and New Hampshire earlier this month.
"We're winning, winning, winning the country," Trump said in his victory speech. "Soon, the country is going to start winning, winning, winning."
Ticking off a list of upcoming primary states where he's leading in preference polls, Trump predicted he'll soon be able to claim the GOP nomination. "It's going to be an amazing two months," he told a raucous crowd at a Las Vegas casino. "We might not even need the two months, folks, to be honest."
The decisive victory gives Trump added momentum as candidates prepare for next week's Super Tuesday contest.
The Associated Press contributed to this report.
—
Follow the author of this story on Twitter and Facebook: