Alongside Supreme Court Justice Antonin Scalia at the remote Texas ranch where he died almost two weeks ago were members of a worldwide, man-only hunting society known as the International Order of St. Hubertus, which originated in Europe in the 1600s.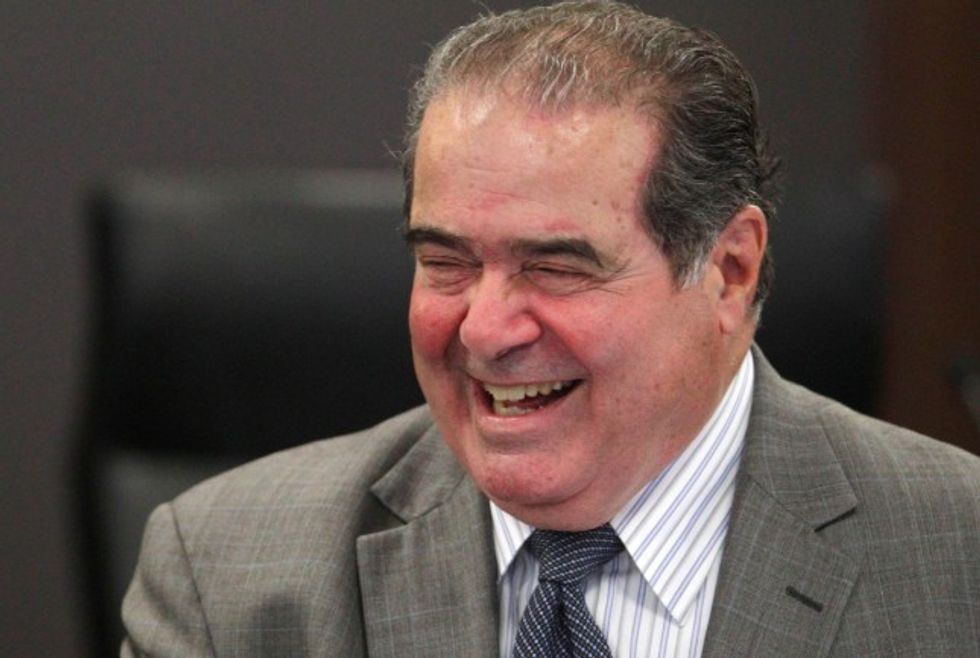 Supreme Court Justice Antonin Scalia speaks during a ceremony naming a courtroom at the John Marshall Law School after former Supreme Court Justice Arthur J. Goldberg Sept. 28, 2012, in Chicago. (AP Photo/M. Spencer Green)
The Washington Post reported that some of the men at Cibolo Creek Ranch with Scalia are connected to the society, according to public records, and that members of the International Order of St. Hubertus met there for a weekend once before.
Members of the Order wear dark-green robes with a cross emblem and the maxim "Deum Diligite Animalia Diligentes" or "Honoring God by honoring His creatures," the group's website says. The society is named after Hubert, the patron saint of hunters and fishermen.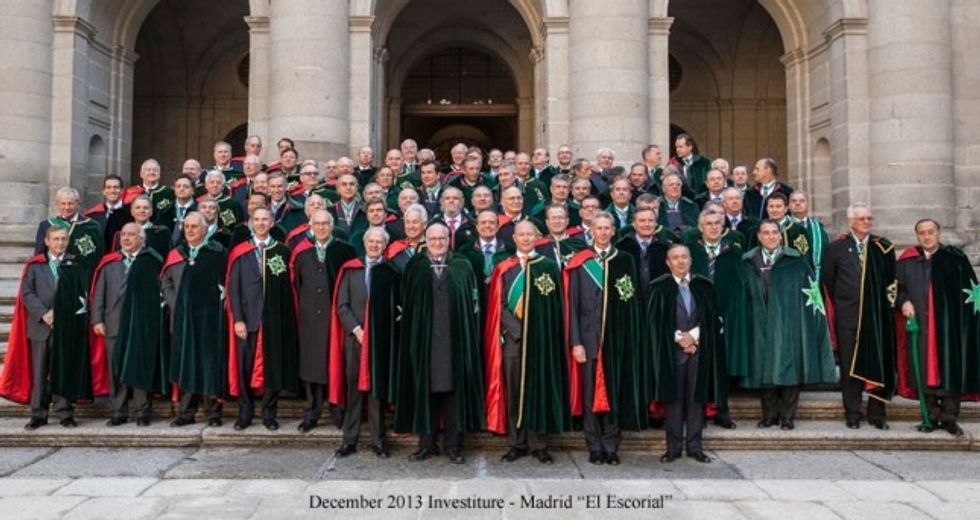 Image source: International Order of St. Hubertus website
Ranch owner John Poindexter and C. Allen Foster, a Washington lawyer who traveled to the ranch with Scalia by private plane, hold leadership positions in the order, the Post reported — although the paper noted that Scalia's connection to the society, if any, is not clear.
"There is nothing I can add to your observation that among my many guests at Cibolo Creek Ranch over the years some members of the International Order of St. Hubertus have been numbered," Poindexter told the Post in an email. "I am aware of no connection between that organization and Justice Scalia."
A Scalia family attorney didn't reply to the Post's request for comment.
More from the Post:
Two other private planes that landed at the ranch for the weekend are linked to two men who have held leadership positions with the Texas chapter of the Order, according to a review of state business filings and flight records from the airport.

After Scalia's death, Poindexter told reporters that he met Scalia at a "sports group" gathering in Washington. The U.S. chapter of the International Order of St. Hubertus lists a suite on M Street NW in the District as its headquarters, although the address is only a mailbox in a United Parcel Service store. [...]

In 2010, Poindexter hosted a group of 53 members of the Houston chapter of the International Order of St. Hubertus at the Cibolo Creek Ranch, according to a Houston society publication. A number of members from Mexico were also part of the ranch festivities that included "three days of organized shoots and 'gala' lunches and dinners."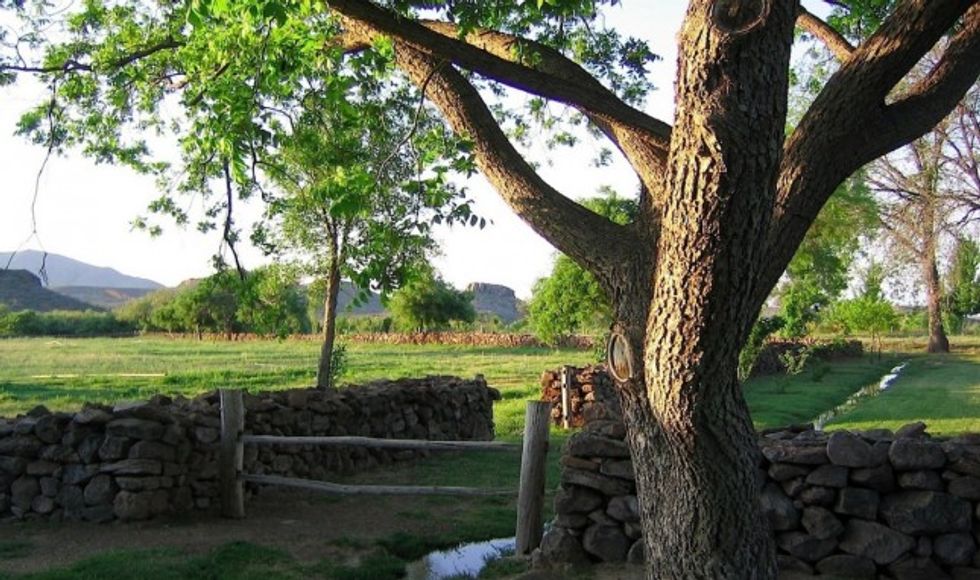 Image source: Cibolo Creek Ranch website
Poindexter told CultureMap Houston that some of the guests dressed in "traditional European shooting attire for the boxed bird shoot competition" and for the shooting of pheasants and chukar, a type of partridge.

For the hunting weekend earlier this month, Poindexter told The Washington Post that Scalia traveled to Houston with his friend and U.S. marshals, who provide security for Supreme Court justices. The Post obtained a Presidio County Sheriff's Office report that named Foster as Scalia's close friend on the trip.

Sheriff Danny Dominguez confirmed that a photograph of Washington lawyer C. Allen Foster is the same man he interviewed at the ranch the day of Scalia's death.
The Post said that Scalia and Foster chartered a plane from Houston to the ranch's airstrip without marshals, who said in a statement after his death that Scalia declined a security detail while at the ranch.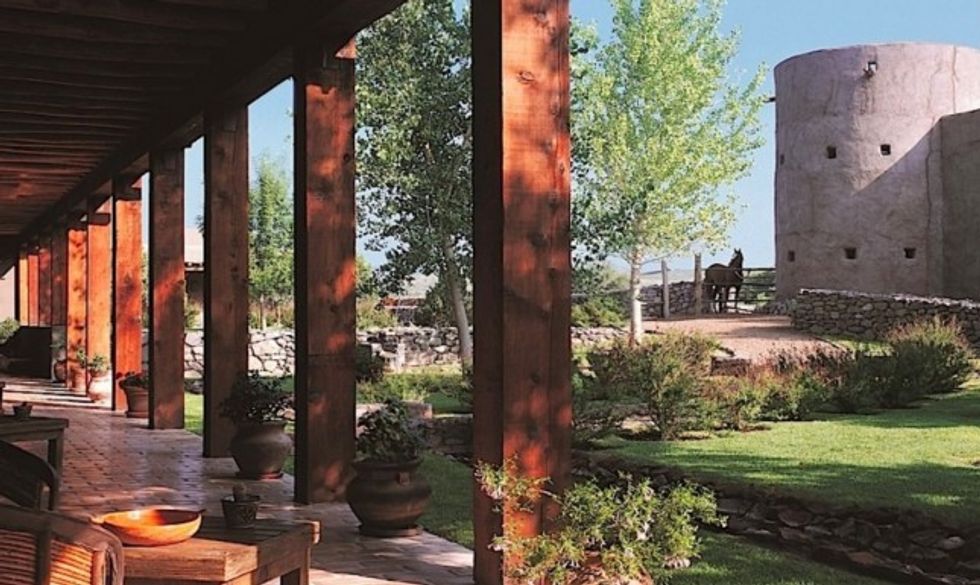 Image source: Cibolo Creek Ranch website
Foster, a lawyer with the Washington firm Whiteford, Taylor & Preston, is known for his passion for hunting and is a former spokesman for the hunting group Safari Club, the Post reported.
More from the Post:
In 2006, Foster was featured in The Post when he celebrated his 65th birthday with a six-day celebration in the Czech Republic. He flew his family and 40 Washington friends there to stay in Moravia's Zidlochovice, a baroque castle and hunting park. The birthday bash included "tours of the Czech countryside, wine tasting, wild boar and mouflon (wild sheep) hunts, classic dance instruction and a masked costume ball."

A secretary at Foster's law firm said he is traveling in Argentina. The firm's director of marketing, Mindee L. Mosher, said Foster was traveling and she would try to contact him. A woman answering a phone associated with Foster hung up when asked for comment.

Planes owned by Wallace "Happy" Rogers III and the company of A.J. Lewis III left from San Antonio and arrived at the ranch just after noon Feb. 12. The planes departed the ranch about 30 minutes apart Feb. 14, according to flight records provided to The Post by FlightAware.

Rogers owns the Buckhorn Saloon and Museum in San Antonio. He has donated $65,000 to Republican candidates since 2008. Lewis is the owner of a restaurant supplier company, also based in San Antonio. He has given $3,500 to GOP candidates since 2007.

Rogers and Lewis have both served as prior officers in the Texas chapter of the International Order of St. Hubertus, according to Texas business records. Rogers spoke to a Post reporter briefly on the phone and confirmed that he was at the ranch the weekend of Scalia's death. He declined to comment further.

Lewis did not respond to several attempts for comment.
During his February visit to the Cibolo Creek Ranch, Scalia joined a group to hunt blue quail but "he did not exert himself," Poindexter told the Post in an earlier article. "He got out of the hunting vehicle and walked around some.''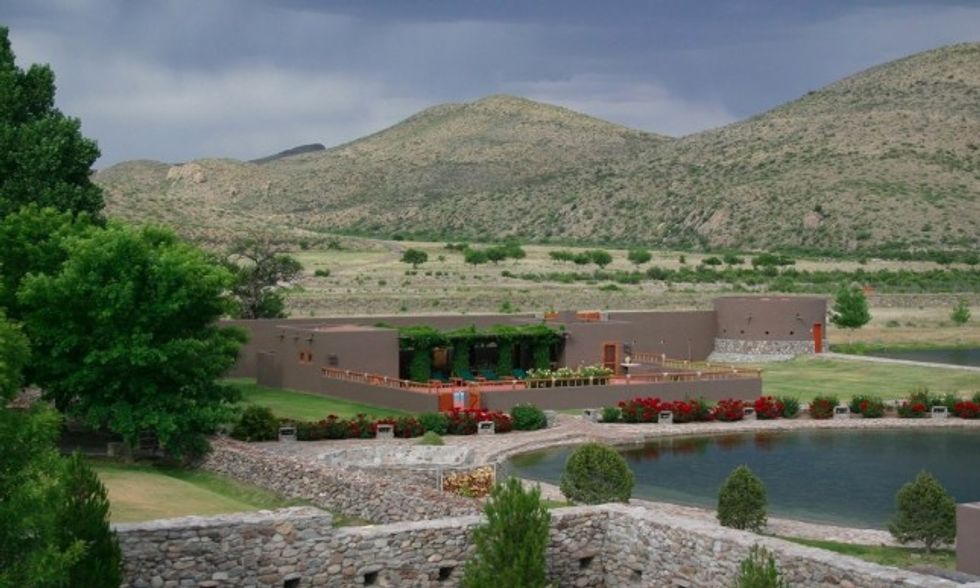 Image source: Cibolo Creek Ranch website
Houston lawyer Mark Lanier, who took Scalia hunting for wild boar, deer and even alligators, told the paper that "other than being with his family or in church, there's no place he'd rather be than on a hunt."