Nevada Republican Gov. Brian Sandoval has taken himself out of consideration for the U.S. Supreme Court, following reports Wednesday that the White House was vetting him to replace the late Justice Antonin Scalia.
"Earlier today, I notified the White House that I do not wish to be considered at this time for possible nomination to the Supreme Court of the United States," Sandoval said in a statement. "I have also spoken to Senators Reid, Heller and McConnell and expressed the same desire to them. The notion of being considered for a seat on the highest court in the land is beyond humbling and I am incredibly grateful to have been mentioned."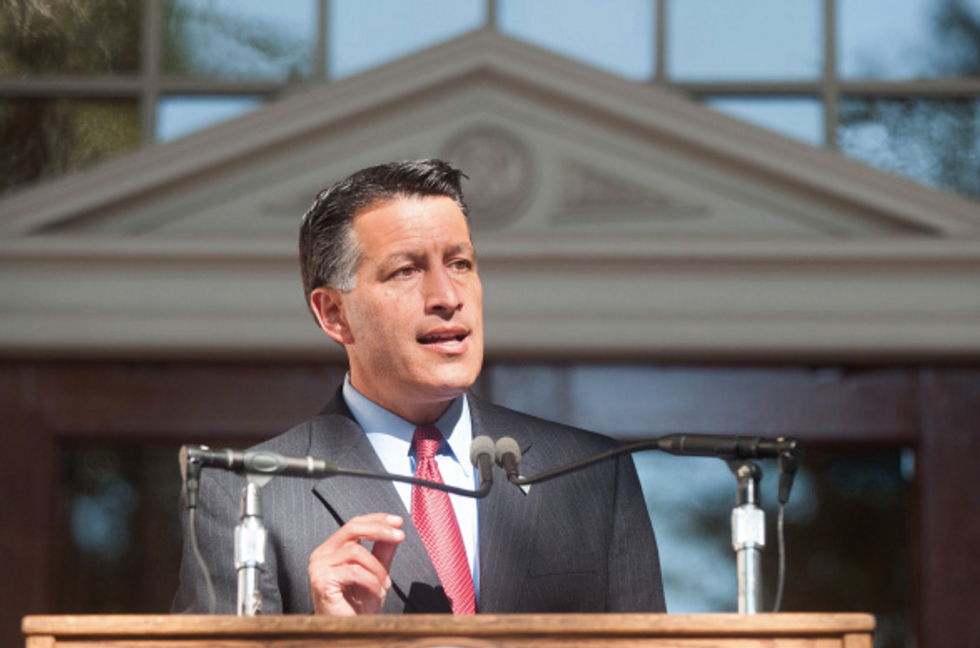 Brian Sandoval, governor of Nevada, speaks during a news conference at the Nevada State Capitol in Carson City. (David Calvert/Bloomberg via Getty Images)
During the White House press briefing Thursday, White House Press Secretary Josh Earnest declined to say whether Sandoval had been considered for the position.
Sandoval, a moderate Republican, was a former federal district judge appointed by President George W. Bush.
The information reported Wednesday caused angst among some Democrats. "I know the governor has done some good things, but I sure hope the president chooses a true progressive who will stand up for the values and the interests of the people of this country," Democratic presidential candidate Hillary Clinton said at a South Carolina campaign rally, Politico reported.
(H/T: Politico)