Neighbors offended by the flashing sign reading "F*** Ross Township" installed by Bill Ansell on his home in the small town outside of Pittsburgh are breathing easier now that the sign has gone dark.
After Ansell turned on the lights almost two weeks, locals complained to the township. One resident likened it to the famous "Hollywood" sign in California.  Josh Keebler, one of Ansell's neighbors told KDKA-TV, "I mean, you could see it probably for a quarter of mile when you come off the hill there."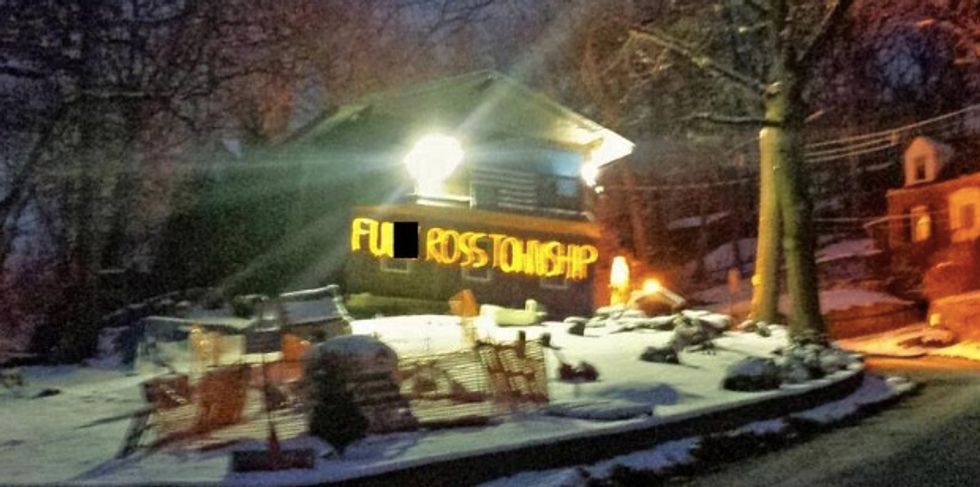 Image source: AcrossRoss.com
The homeowner has a history of conflict with the township and creating a stir in the neighborhood. Ansell's over-the-top Christmas displays in past years drew complaints after cars cruising past the house clogged the streets of Ross Township.
In 2010, Ansell's holiday decorations took a wild turn with some bizarre images, including a large, plastic Santa that appeared to be urinating.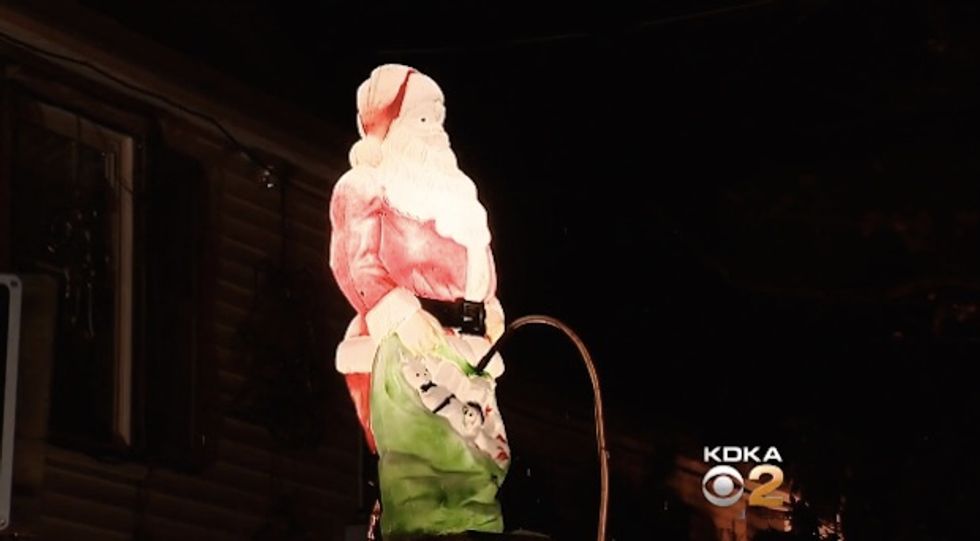 Image source: KDKA.com
In 2013, hoping to force the homeowner to remove the controversial decorations that remained on display throughout the year, the township filed a suit against Ansell. At that time, Ansell spoke with WPXI-TV, "I don't think it's against the law to exercise your right to put up your own display," he said.
The lawsuit is continuing to work its way through the legal system, reportedly reaching the state's superior court.
While the sign remains posted, the lights have not been illuminated at night. The house also displays an American flag with the union down, in what is typically considered to signal "dire distress."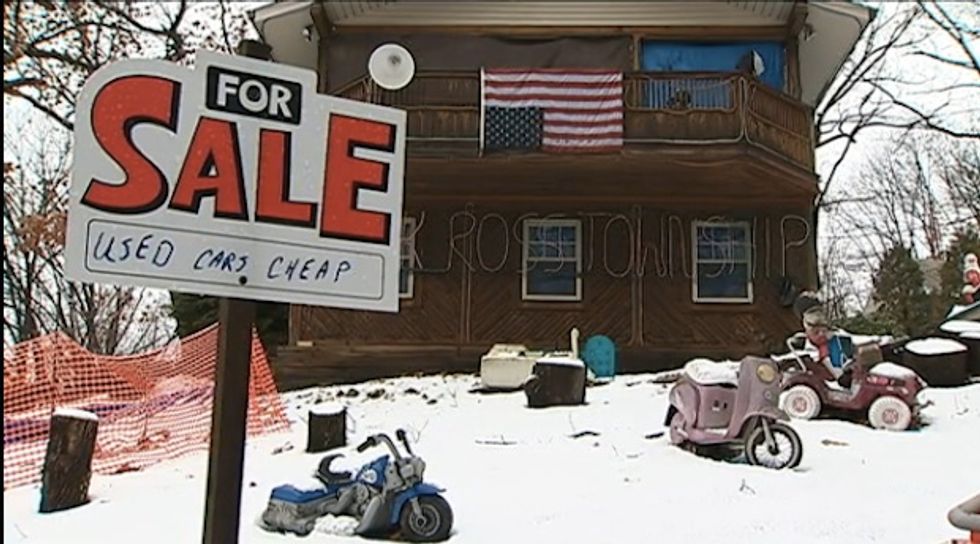 Image source: WPXI.com
The bedroom community of Pittsburgh appears to be working with the homeowner to resolve problem neighbors have with the crude sign. A representative from the Ross Township Board of Commissioners told the local television station, "We appreciate the willingness of the Ansells to engage us and look forward to more discussion in the future."
Watch the local television coverage.
H/T -
AcrossRoss.com
__
Follow the author of this story on Twitter and Facebook: