DAYTON, Ohio (TheBlaze/AP) — An Ohio pastor with deep roots in the Dayton community was shot and killed at his church Sunday, and police say they expect to charge his brother in the slaying on Monday.
The Rev. William B. Schooler, 70, was shot around 12:30 p.m. while in his office at St. Peter's Missionary Baptist Church, Dayton police said.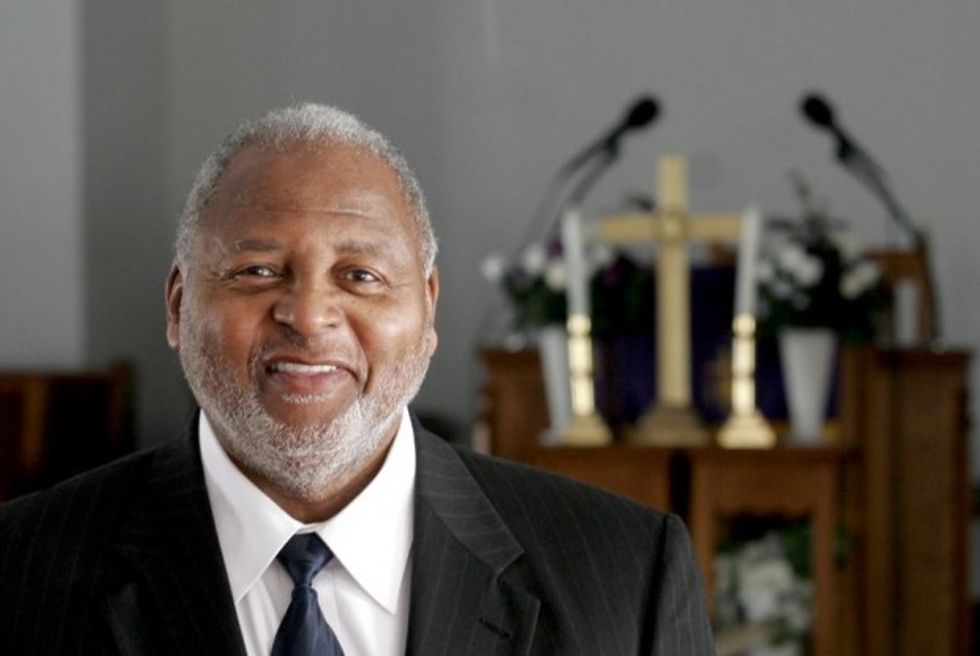 Rev. William B. Schooler
His brother, Daniel Gregory Schooler, 68, was arrested at the scene and taken to the Montgomery County jail. He faces a murder charge on Monday, said Sgt. Richard Blommel.
Police said they did not know Sunday what led to the shooting but said the pastor was the only intended victim.
Besides being pastor at the church, William Schooler was a past interim president of the Dayton school board and current president of the local Baptist ministers union.
He was a teacher in the Dayton school district in the 1970s and served as a principal in the Jefferson Township district for nearly two decades, according to the Dayton Daily News. He also held other positons with community organizations and local governments, including serving as a certified city of Dayton mediator.
"He had deep roots in the community," a friend, Ronnie Moreland, told the newspaper. "He was a beloved leader. It's hard to put into words what has happened."
Dayton City Commissioner Joey Williams told the Daily News he had discussed with Schooler ways to reduce violence in the community.
"For him to be a victim of violence is just extremely saddening," Williams said.
The alleged shooter, Daniel Schooler, is reported to have a troubled and violent past, according to WHIO-TV. The Schooler brothers' family members revealed that Daniel Schooler suffered from mental health issues, the station said.
In 2001, Daniel Schooler was charged with felonious assault with a firearm specification and carrying a concealed weapon, WHIO added. Court documents stated that Schooler "may be mentally ill and in need of treatment." In May 2002, Schooler attacked a 27-year-old woman, striking her and knocking her unconscious. He also kicked her, bit her, cut her with a knife and threatened her son. Other incidents include an attack on Daniel's friend with a golf club in 2007 and an alleged assault with a hammer and knife in 2008.
Front-page image via Shutterstock
This story has been updated.
—
Follow Kathryn Blackhurst (@kablackhurst) on Twitter