A woman with unusual fashion taste surrendered her high-heels and bracelets to security officials at a Maryland airport Saturday.
The shoes and bracelets featured realistic-looking guns and ammunition. Each shoe had a chrome gun-shaped heel, and the bracelets were lined with looked like actual bullets.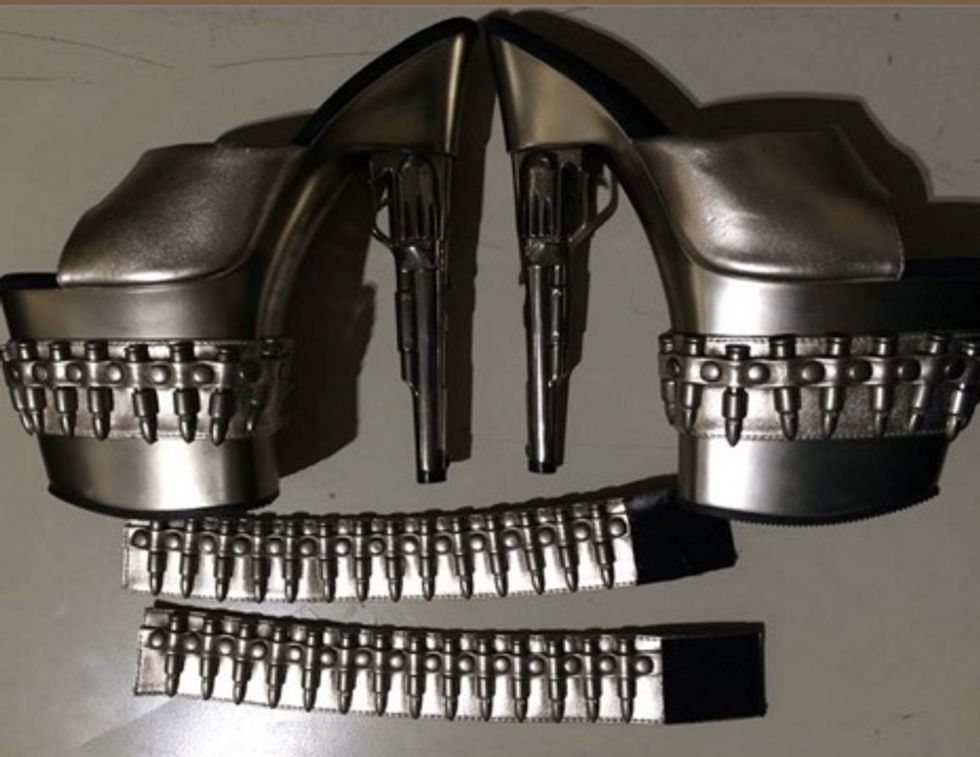 Image via Twitter/@TSAmedia_LisaF
According to the Transportation Security Administration, the woman brought the platform heels and bracelets to the Baltimore/Washington International Airport in one of her carry-on bags but had to hand them over after she ran out of time to put them in her checked bag.
"Shoes and bracelets that are less than ideal to wear or bring to a ‪@TSA checkpoint," TSA spokeswoman Lisa Farbstein described the accessories in a tweet Monday. The tweet included two photos of the confiscated articles. "Friendly reminder from ‪@TSA: Realistic replica firearms and ammunition are not permitted past TSA checkpoints."
Shoes and bracelets that are less than ideal to wear or bring to a @TSA checkpoint. These delayed a traveler at BWI. https://t.co/tZiFkwCBLf

— TSAmedia_LisaF (@TSAmedia_LisaF) 1456771870.0
(H/T: WJZ-TV)