The Center for Medical Progress has released a new video the day before the Supreme Court will hear a controversial abortion case.
The undercover video shows a conversation between an actor portraying a buyer from a human biologics company and Dr. Jennefer Russo, the medical director at Planned Parenthood of Orange and San Bernardino Counties.
Russo told the actor that her affiliate works with DaVinci Biosciences, a procurement company, but adds "we haven't looked at it in a long time, I'd be happy to look at it again."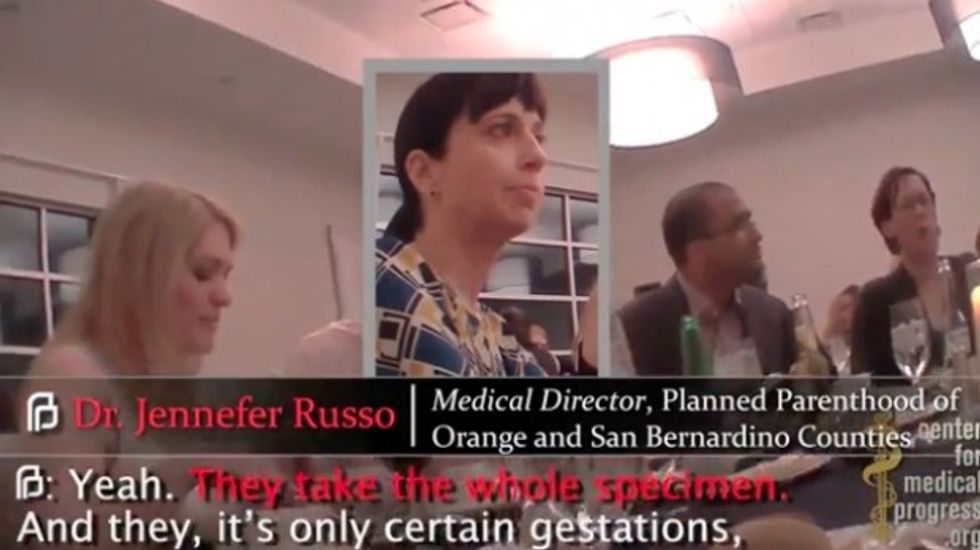 Image source: YouTube
"They take the whole specimen," Russo said. "You're looking ideally for an intact specimen?"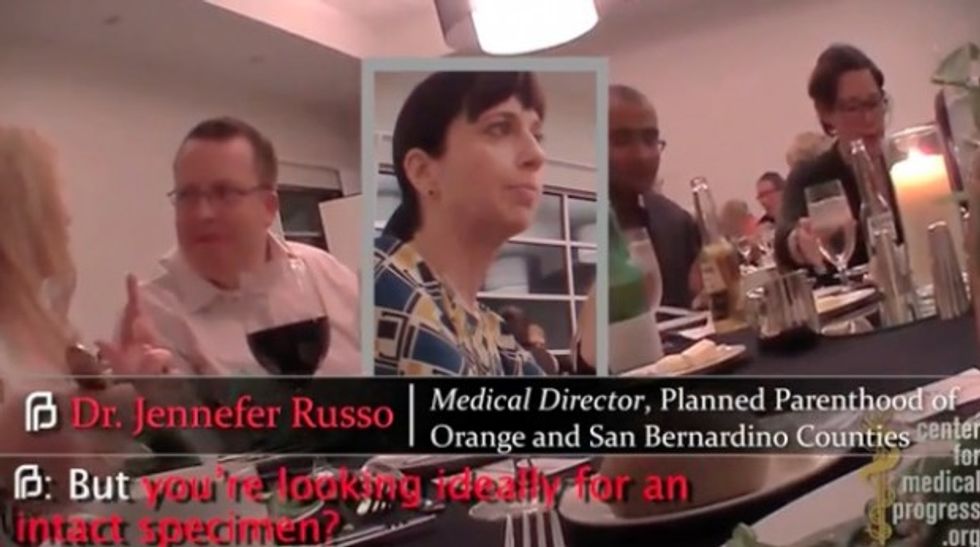 Image source: YouTube
"As intact as possible," the actor replies.
The actor said that some providers "facilitate the process" by altering the abortion procedure.
"Well, we like to do that too," Russo said.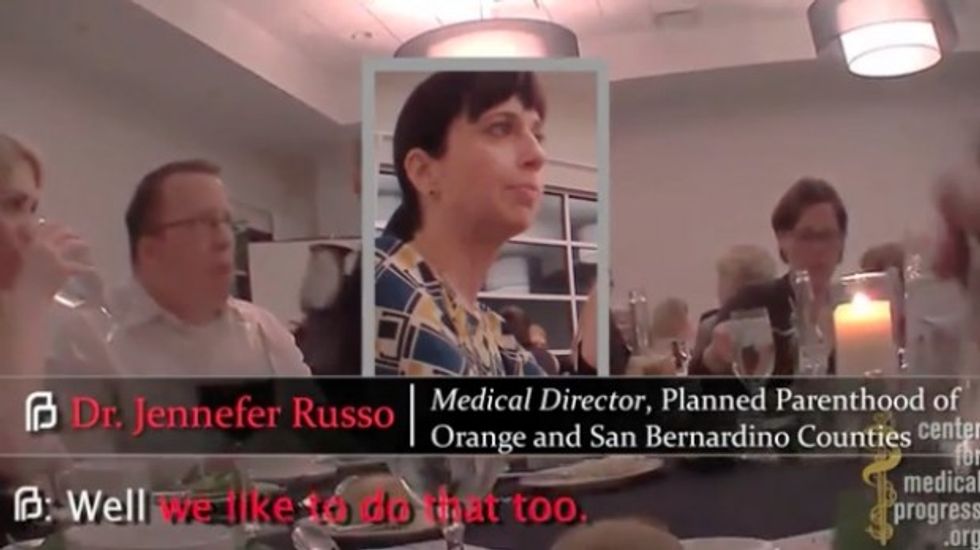 Image source: YouTube
After the actor discusses "compensation" with Russo, she asks for his card "so I can follow up."
Asked about procuring an intact specimen, Russo replied, "it happens sometimes."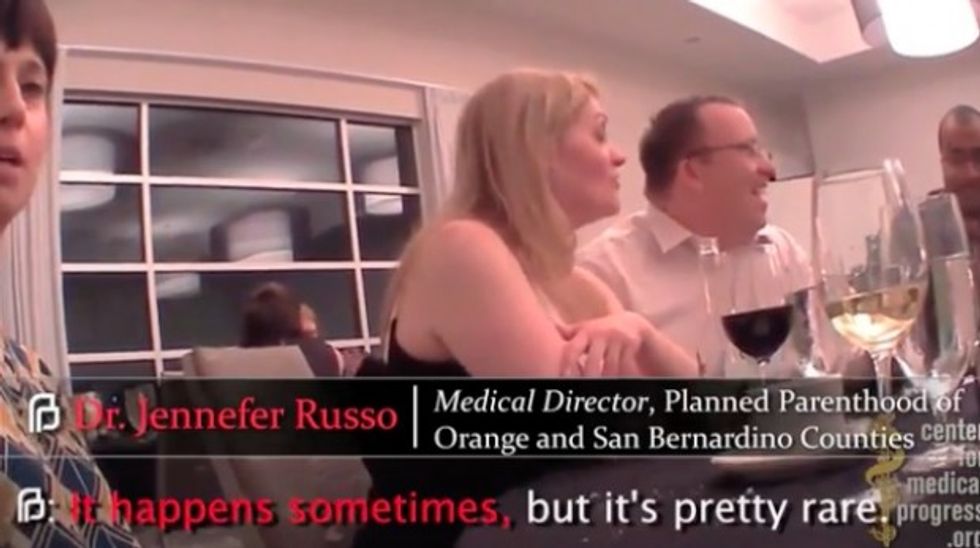 Image source: YouTube
"It's pretty rare," she said. "But, we try."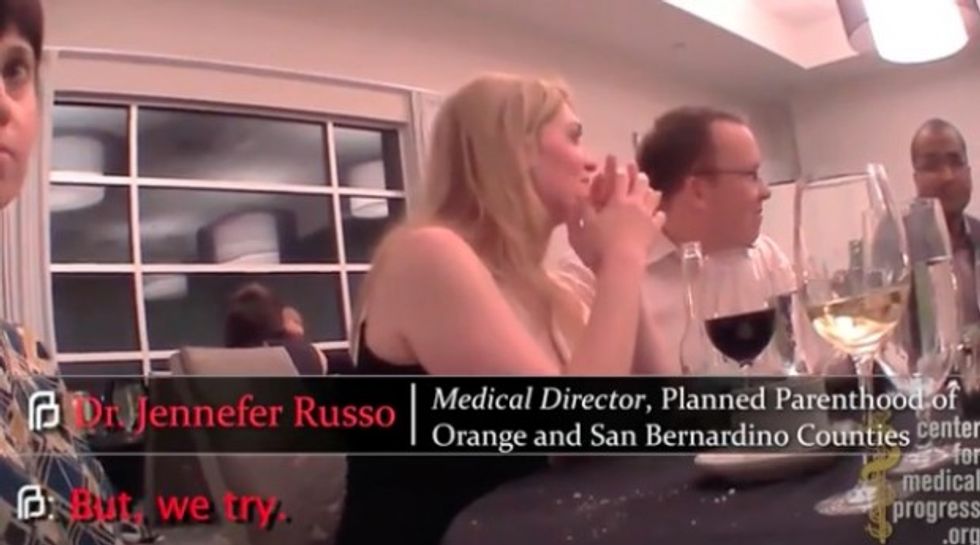 Image source: YouTube
DaVinci Biosciences and Planned Parenthood did not immediately respond to TheBlaze's requests for comment.
"Although Planned Parenthood's political and PR cronies work overtime to cover-up the revelations of its illicit baby parts trade, Planned Parenthood's interstate criminal scheme to harvest and sell aborted baby parts continues without any transparency or accountability," David Daleiden, the founder of the Center for Medical Progress, said in a statement. "The fact that a community like Orange County, CA, is open for business for baby body parts makes clear the need for law enforcement and elected officials to hold Planned Parenthood accountable."
"And as the Supreme Court prepares to hear a landmark abortion business regulation case, Planned Parenthood's baby parts scheme sends an urgent message about the critical need for States to have strong regulatory authority over the abortion industry," he added.
On March 2, the Supreme Court will hear Whole Woman's Health v. Hellerstedt, regarding a Texas law that requires doctors performing abortions to have admitting privileges at a hospital within 30 miles of the facility. Supporters of the law argue that the regulation is in the interest of the safety of women, and opponents argue that it places an undue burden on patients and abortion providers.
Also on March 2, the House Select Investigative Panel on Infant Lives — a panel investigating fetal tissue procurement practices which was formed in response to the Center for Medical Progress' videos — will hold its first hearing.