As the U.S. Supreme Court heard oral arguments in a controversial abortion case Wednesday, abortion supporters and opponents gathered in front of the building to protest.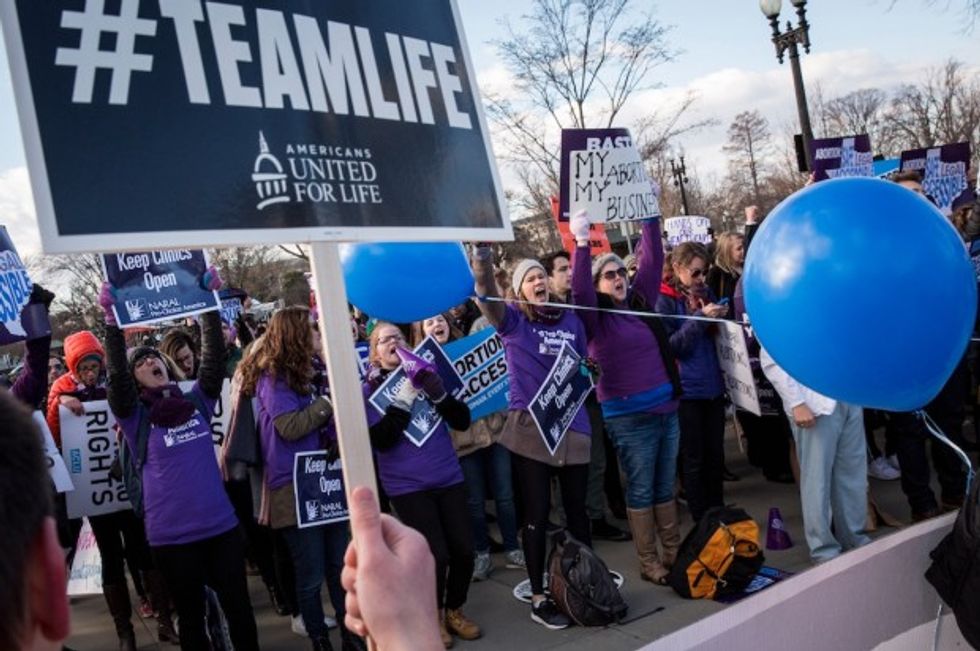 Pro-choice advocates and pro-life advocates rally outside of the Supreme Court Wednesday in Washington. The Supreme Court heard oral arguments in the Whole Woman's Health v. Hellerstedt case, where the justices will consider a Texas law requiring that clinic doctors have admitting privileges at local hospitals and that clinics upgrade their facilities to standards similar to hospitals. (Drew Angerer/Getty Images)
Whole Woman's Health v. Hellerstedt case is over a Texas law that requires clinic doctors performing abortions to have admitting privileges at a hospital within 30 miles of the facility. Supporters of the legislation contend that the regulation is in the interest of the safety of women, and opponents contend that it places an undue burden on patients and abortion providers.
Pro-life activists and lawmakers spoke in front of the court in support of the Texas legislation.
"It is so beautiful to see you here," House Speaker Paul Ryan (R-Wis.) told the crowd of pro-lifers. "Thank you for being here."
"We do not want the Supreme Court to overturn a very common-sense law that Texas has passed to protect women's health," Ryan added.
Pro-choice activists and lawmakers — including Rep. Barbara Lee (D-Calif.), Sen. Patty Murray (D-Wash.), Sen. Richard Blumenthal (D-Conn.), Rep. Marc Veasey (D-Texas) and Rep. Jan Schakowsky (D-Ill.) – spoke to a crowd of protesters who gathered to oppose the law.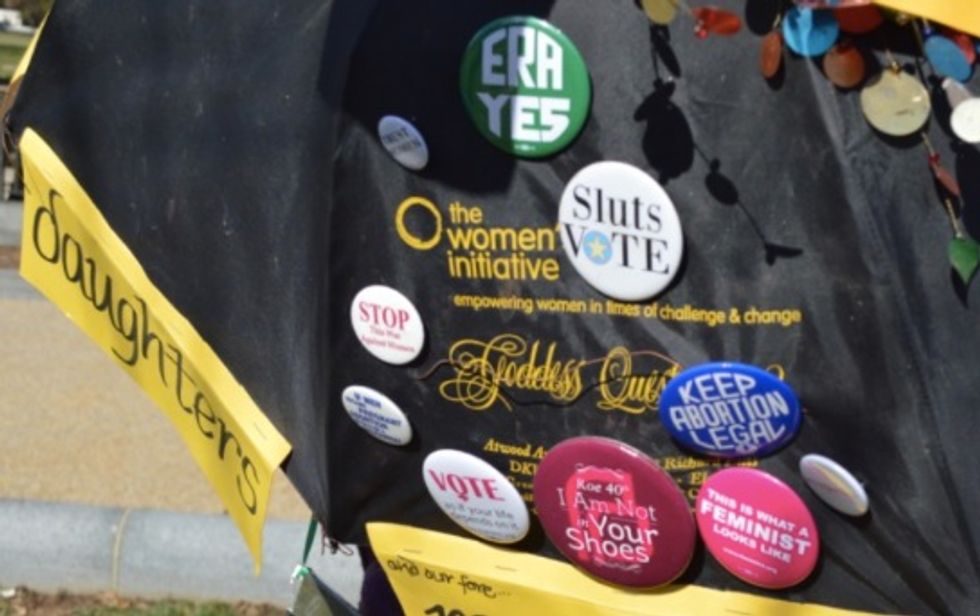 Image source: Mike Opelka/TheBlaze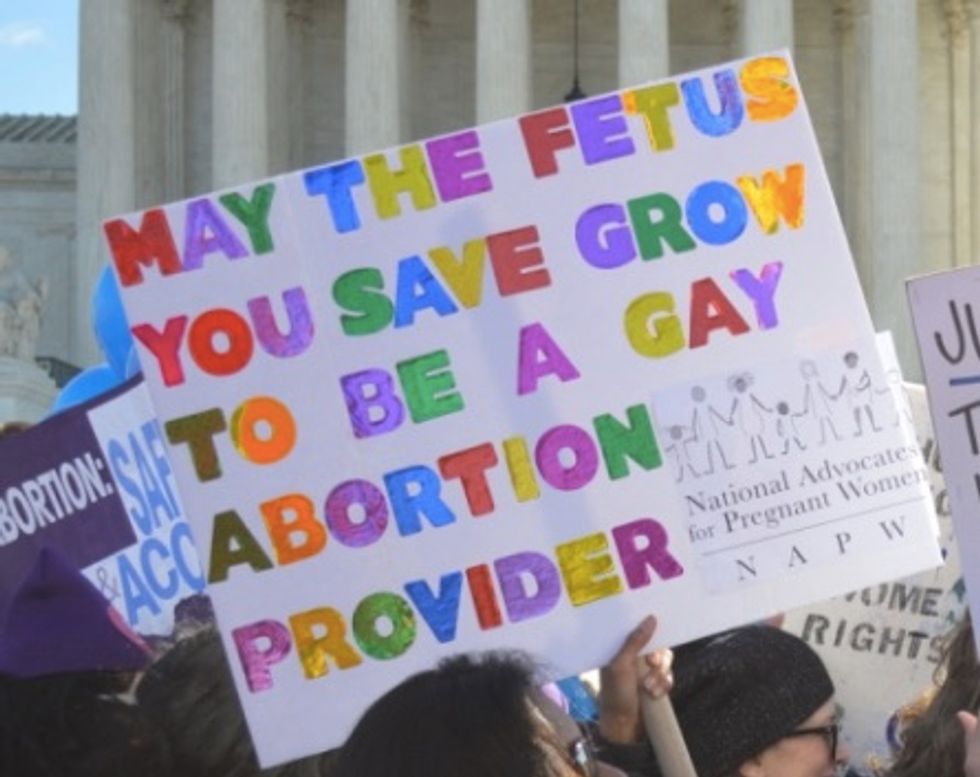 Image source: Mike Opelka/TheBlaze