Former Attorney General Mike Mukasey, who served under President George W. Bush, listed out Thursday a "holiday assortment" of laws that he says former Secretary of State Hillary Clinton may have potentially broken.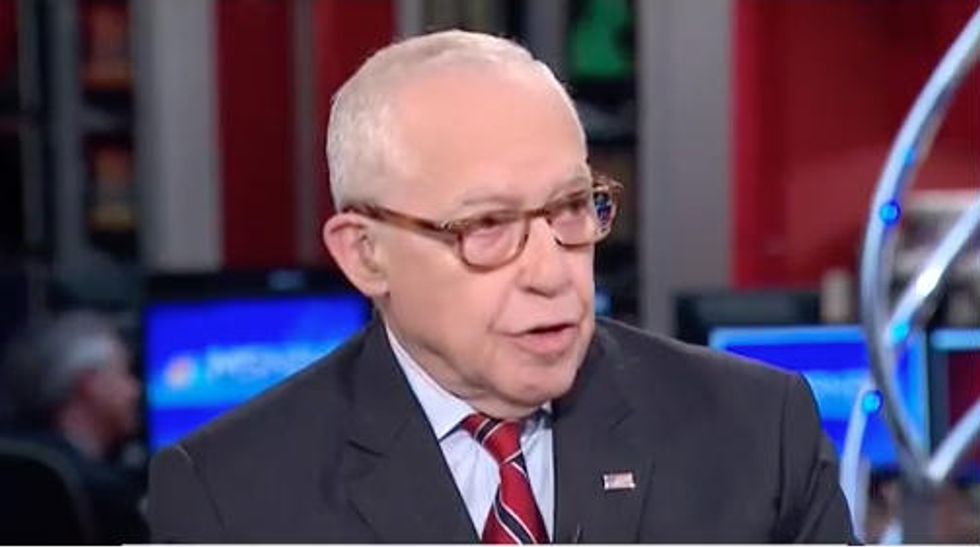 Former Attorney General Mike Mukasey (Image source: YouTube)
Asked on MSNBC's "Morning Joe" the laws that may have been broken with regard to classified information on Clinton's personal email server, which she used as the nation's top diplomat, Mukasey said, "there are a couple of them." He then went on to list four.
"There's one that says you can't put classified information in a non-classified setting. There's one that says you can't expose national secrets through gross negligence. Then there's one that says you can't destroy government information and one that says you can't obstruct justice," the former attorney general said.
"A holiday assortment," Mukasey added.
But while noting he doesn't have access to any of the evidence in the case against Clinton, Mukasey said there's one thing in particular that "troubles" him the most, and that is the way in which the information got from the "secret" government network to Clinton's personal, unclassfied email server.
"So what happened is someone took it off there, and either transcribed it or summarized it and then put it on her server," Mukasey said. "That's very troubling."
Mukasey made the statement just hours after one of Clinton's top aides, Bryan Pagliano, who set up her private email server at her home in Chappaqua, New York, was granted immunity in the FBI's investigation.
Pagliano previously pleaded the Fifth Amendment, but is now reportedly cooperating with federal authorities.